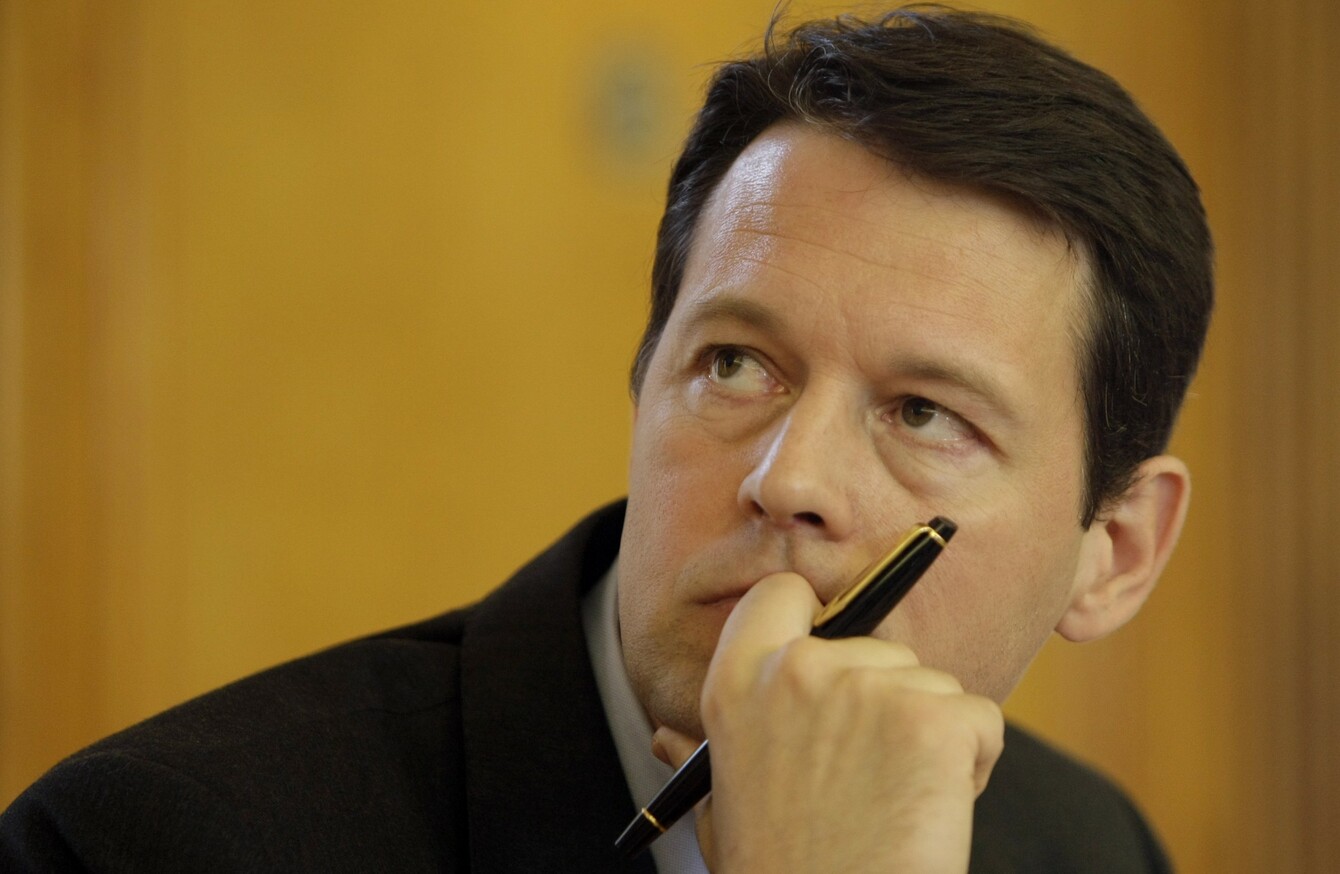 Image: AP/Press Association Images
Image: AP/Press Association Images
A MATCH-FIXING EXPERT has warned that Irish sport must "wake up" to the reality of widespread corruption before it's too late.
Declan Hill is a Canadian investigative journalist who penned The Fix, published in 2008, which chronicles the four years he spent attempting to infiltrate the organised crime gangs involved in football match-fixing.
His investigation saw him travel across four continents on his mission to expose illegal gambling cartels. Since then he has continued to produce academic work on match-fixing and is considered to be one of the world's leading experts on the subject.
Hill's message is clear —  no sport is safe from fixing.
Hill spoke to The42 to discuss the match-fixing scandal that has rocked the tennis world but he was also adamant that Irish sport needs to take the threat of match-fixing seriously, across all of its codes.
The 43-year-old, who has given presentations to the International Olympic Committee and UK Parliament on sports corruption, wants to see serious talks on match-fixing take place in this country.
"I think Ireland's sports are asleep at the wheel," Hill, who has a Doctorate in Sociology from the University of Oxford, said.
The tennis match-fixing report was a serious and alarming wake-up call for Irish sports.
"This isn't just a problem in tennis, this isn't just a problem with football, this isn't a just problem with cricket. This is a problem that all sports are going to face."
Regulations
While the Irish Sports Council has an anti-doping programme, gambling issues are seen as the responsibility of the individual sports associations.
So what structures do the 'Big Three', the GAA, FAI and IRFU, have in place?
The GAA's gambling guidelines largely focus on player welfare with regards to addiction. But they also highlight the dangers of match-fixing and the severity of the punishment for such offences.
"Legislation in Ireland and Northern Ireland outlines severe consequences relating to any potential match-fixing or abuse of insider knowledge, with penalties including a fine and/or imprisonment," the guidelines state.
"Within the GAA, match-fixing or improperly influencing the outcome of a game for your financial gain or another's could fall under 'Misconduct considered to have discredited the Association' dealt with under Rule 7.2(e). Penalties for individuals or teams/units range from a minimum 8-week suspension to debarment and expulsion from the association."
A GAA spokesperson also revealed to The42 that the association has a memorandum of understanding with Betfair, which means the betting exchange firm would flag irregular gambling patterns on matches.
"In the interest of protecting and maintaining the integrity of Gaelic Games, Betfair is willing, in certain circumstances, to provide the GAA with betting-related information to assist the GAA in investigating conduct that may constitute a breach or breaches of our rules," the memorandum states.
Gambling and match-fixing is also covered in the Football Association of Ireland's rule book while the organisation also has an integrity officer, Fran Gavin.
Presentations on gambling and integrity are also made to all of Ireland's underage teams, domestic players and match officials.
As well as that, the FAI liaise closely with Fifa, Uefa and the Gardaí and all SSE Airtricity Premier League and First Division games are monitored for suspicious behaviour.
Ireland's rugby players must complete an online rugby module with Keep Rugby Onside, World Rugby's anti-corruption website.
The site warns players about match-fixing and corruption and the punishments for those offences.
A spokesman for one of Ireland's largest bookmakers also confirmed to The42 that irregular betting patterns are reported to the relevant sports association. From that point, the onus is on the association to launch an investigation.
Most bookmakers are also members of ESSA, a European not-for-profit organisation that attempts to promote integrity by tackling match-fixing and fraudulent behaviour.
But Hill believes that still isn't going far enough. He is adamant that Irish sport must unite, start openly discussing the issue, and do more to avoid a major corruption scandal.
"It's time to wake up, get your integrity units in place, get your whistleblower protection in place and just really take this issue seriously," he said.
I really haven't seen any credible discussion inside Irish sports about how they could possibly deal with this.
Exclusive NZ - IRE
Rugby Analysis
Get Murray Kinsella's match analysis and Garry Doyle's updates from New Zealand exclusive to members
Become a Member
Impressed
Hill was impressed with the recent tennis match-fixing investigation, describing it as "good and accurate".
The secret files, seen by the BBC and BuzzFeed News, revealed that 16 players who have been ranked in the top 50 over the past 10 years have been repeatedly flagged to the Tennis Integrity Unit, including Grand Slam winners.
The news came as little surprise to Hill, though.
"Tennis has had a problem with fixing going back a number of generations," the award-winning journalist said.
"What happened in the last 10 years was that the gambling market, the globalised gambling market that numbers in the hundreds of billions of euro, is just flowing all over the world into leagues and into sports.
"And the easiest sport to fix is tennis. This has been a systemic problem for years now. As part of the report, they write about this, you couldn't design a game easier to fix than tennis.
It takes years to get up the ladder in tennis, it's very rare that someone parachutes into the ATP level. So you go and graft for years. You're going to run against these issues.
Hill insists no sport is safe from match-fixing and he highlights the wide range of betting opportunities now available to gamblers as a major concern.
In terms of a solution, Hill believes that the onus is on each sport to set up the necessary structures to tackle corruption head-on.
"If your readers are reading this piece with any scepticism, they should scroll the average betting site and they will be deeply surprised, if they haven't been on the sites already, at the different sports that you can now put a pretty major punt on.
"Fair play to the ATP, at least they've got an integrity unit. I haven't seen very many Irish take this credibly and really set up an integrity unit across their sport."