THERE ARE GREAT text messages and there are truly great text message.
TheScore.ie received this beauty during the week:
'A footy field is split into 1,000 squares. Tickets are sold for each square so only 1 person has each square.
'A cow [Beef Heifer] is let loose in the field. After a set time, say 3pm, wherever the cow dungs, the owner of that square has the choice of keeping the cow or taking £1,000.'
The Teemore Shamrocks GFC Manure Matrix, a cow pat bingo, will take place on Monday afternoon at the Fermanagh Gaelic club.
I was sent up to Fermanagh to get the inside scoop on this feculent fundraising masterpiece: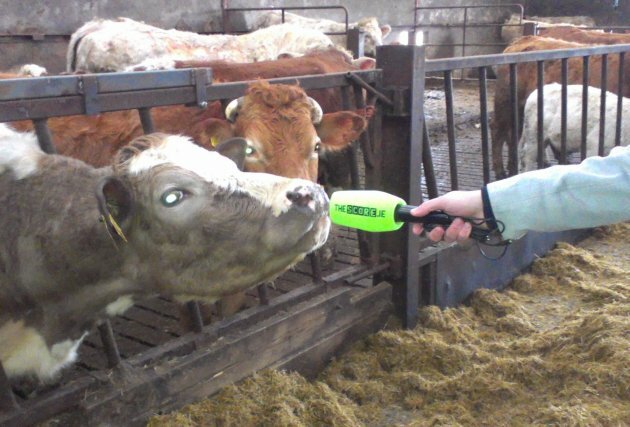 Any pre-bingo nerves? (Credit: TheScore.ie)
All the bingo action goes down [pardon the pun] tomorrow. One lucky punter will be forced to chose between cold, harsh cash and the bovine beauty that won it for them.
For more information on booking one of the final remaining squares, check out the Teemore Shamrocks website.
Does your club have an equally fantastic fundraiser? If so, email patrick@thescore.ie