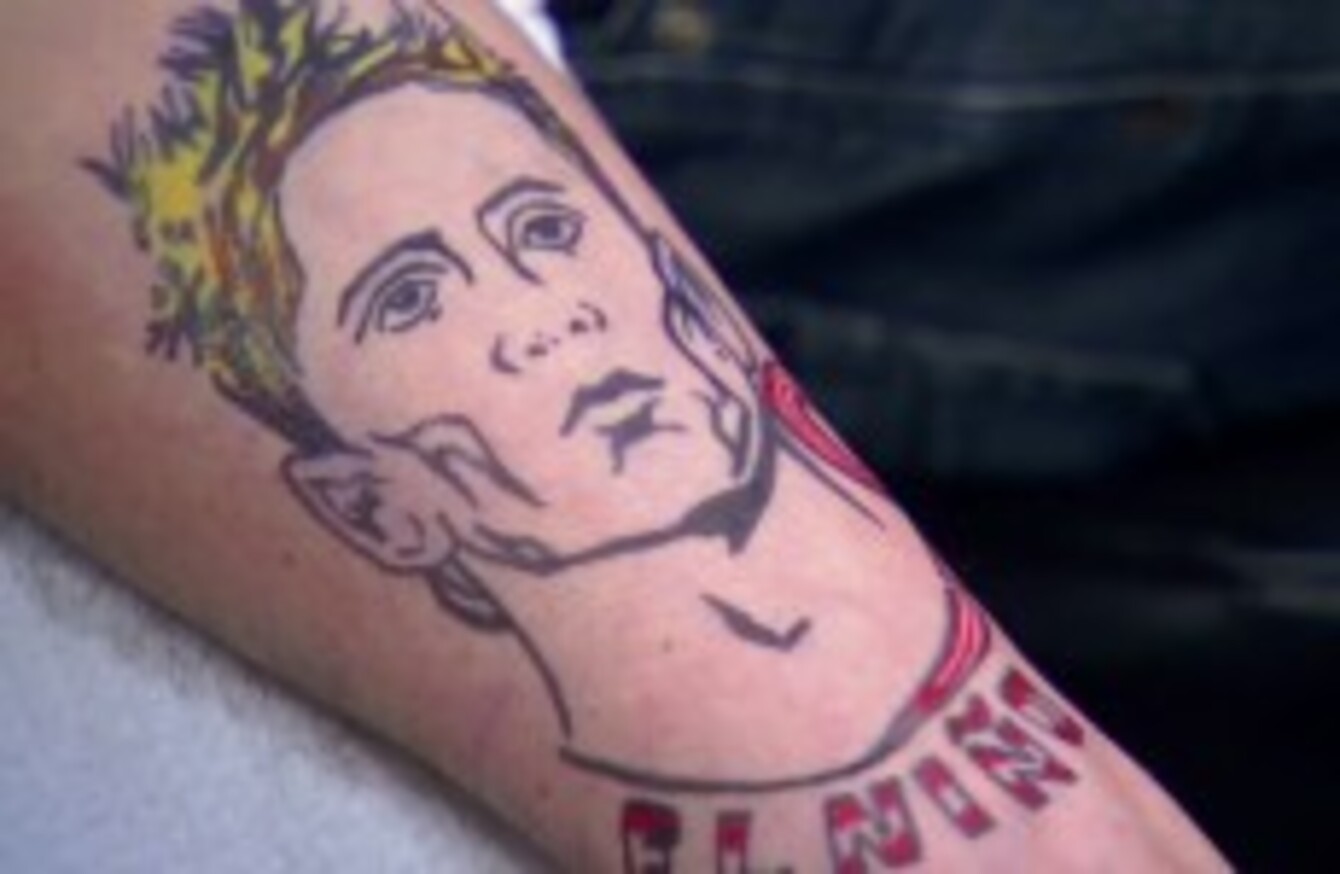 Got ink?
Image: YouTube Screengrab
Got ink?
Image: YouTube Screengrab
FORMER SCOTLAND MIDFIELDER and current ESPN pundit Craig Burley was not exactly a fan of Fernando Torres' move back to Spain.
Indeed, Burley was so confident the former Liverpool striker was past his best, he told his colleagues there was no possible way El Nino would find the back of the net against Real Madrid in the Copa del Rey.
If he did, Burley would get a tattoo of the Atletico Madrid attacker.
Of course, less than a minute into the game…
https://vine.co/v/OjBvHP1uYVJ
Vine: Enrique Cavazos
So Burley had a bet to honour:
Source: NiceShow/YouTube
Now, with no blood on view, we're very tempted to call shenanigans on how real and/or permanent this tattoo is but what do you think?
Real or not?