ALABAMA'S MUCH VAUNTED college football side lost their Sugar Bowl clash with Oklahoma Sooners 45 – 31 last night.
But the reactions of the Roll Tide faithful were almost as entertaining as the game itself.
Obviously, there was the reaction of Katherine Webb, girlfriend of quarter back AJ Mc Carron. But there were other sad people too.
Like this guy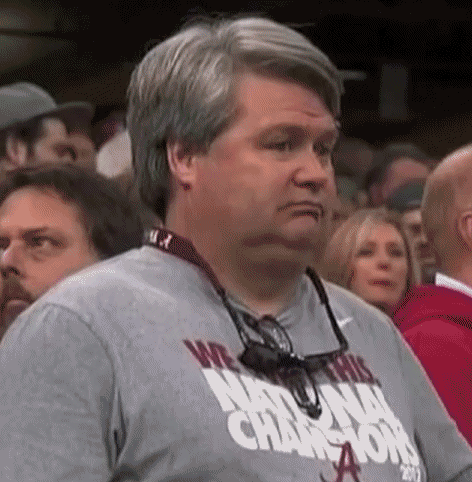 Gif credit: SB Nation
And these gals who can't quite decide what emotion best suited the situation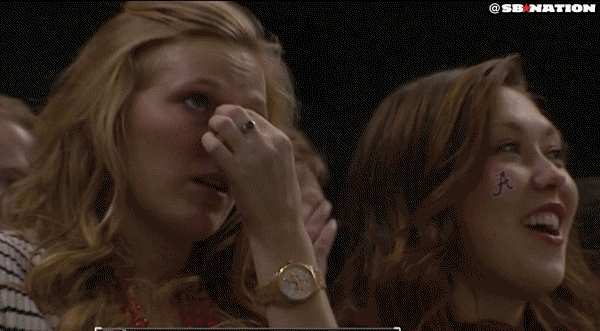 Gif credit: SB Nation
One woman, however, knew the exact emotion that was required; anger… or possibly rage
Here she is flying in with arms flailing to the soundtrack of Jim Ross' finest wrestling commentary.
Crazy.
YouTube credit: Brian Floyd
Also available to the tune of wrecking ball