THE AVERAGE PERSON would be forgiven for imagining Cool Runnings without the laughs when they hear of an Irish curling team, but this perception is, in fact, far from accurate.
Despite only being in existence for two years, the women's team already have a European Championships bronze medal to their name, having triumphed against the odds in the C League last year.
This April, the team are hoping to build on their previous success at the 2016 European Curling Championships in Slovenia.
Yet what makes the bronze medal so remarkable is that it was won by a team whose resources are scant at best, and who were representing a country with little to no history of playing the game up until very recently.
Even more incredibly, it is not Ireland's only success story — in 2012, the men's team won the World Senior Curling Championships (for curlers aged 50 and over), with Ireland in the process becoming only the seventh country to win a Men's World Championship at any level of the sport.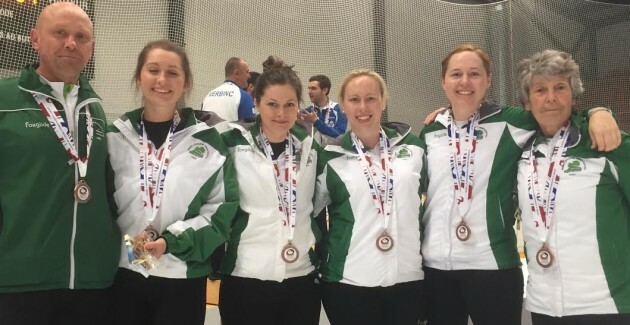 The Irish curling team pose with their bronze medals at last year's European Championships.
But notwithstanding the recent impressive achievements, the current status of curling in Ireland is problematic. Despite talk of something happening for years, there is not even one curling rink in the country, though there is currently a campaign being undertaken to have one built.
In addition, the sport receives no funding from governing bodies, and consequently, players and coaches must pay their way through competitions.
Hazel Gormley-Leahy, one of the team's longest-serving members, was born in Ireland, but she is the exception rather than the rule, with the side mainly featuring players who have Irish parents or grandparents.
Moreover, with the Irish team's members based in countries including the US and Spain, simply organising a get together can be a logistical nightmare. And as a result of the absence of a curling rink in Ireland, the team train and play their 'home' games in Scotland.
For those unfamiliar with it, the sport essentially involves competitors sliding stones on a sheet of ice towards a specific target area. While it remains very much a minority sport, curling in Ireland can be traced as far back as the 19th century, though it was rarely played up until 1993, when according to irish-curling.org, "eight curlers from Northern Ireland met at Gogar Park Ice Rink, Edinburgh and played the first game involving curlers from Ireland for almost a century". It was at this event that the Irish Curling Association, which currently has in the region of 60 curlers, was established.
Since then, curling in Ireland continued to have difficulty getting off the ground, but was eventually officially recognised by both the Olympic Council of Ireland and the World Curling Federation in 2003.
WorldCurlingTV / YouTube
In 2012, it was estimated that Ireland had less than 100 people actively taking part in the sport, while a country such as Canada, for instance, is understood to have roughly one million curlers.
So with all these obstacles, just how exactly did the women's team — comprising of Ailsa Anderson, Clare McCormick, Katie Kerr, Alison Fyfe and Hazel Gormley-Leahy (Jen Ward is also currently part of the set-up) – come home with a bronze last year?
"That whole week was a bit of an unknown," Anderson tells The42. "The first year we went, we had never really met until we arrived at the airport. It was just a case of 'let's see how it goes'.
This year just passed, we were much more prepared going into the event and had quite high expectations. Our coach had told us we were there for a reason this year and that was to compete and get promotion up to the B league."
Currently placed 31st in the world, Ireland overcame higher-ranked sides such as Spain and Belarus to secure a historic triumph. And indeed, it could have been even better, had the Irish side not narrowly lost out 7-6 to Slovakia in the second-place game.
Anderson and co will be hoping to better 2015′s superb feat as they head to Ljubljana for this year's big event, occurring between 25 April and 1 May, and she is confident the team can continue to make progress.
"We've expanded our squad a bit and had more of a selection process this time around to make sure we've got the best people involved," she explains.
While acknowledging that the sport is not especially popular in Ireland, Anderson remains hopeful that the campaign for a curling rink will ultimately be successful.
Even if we had a couple of sheets that were in built into a hockey rink, then we could be using it even once or twice a week to show people what it's about.
"It wouldn't be that difficult to set up even in a multi-discipline ice rink. It doesn't take much to lay the foundations and as long as the ice is being cared for, you can curl on multi-use ice rinks.
"I know that (foreign-based Irish players) would be more than delighted to go across and speak with people and show them how it's done and just try to plant the seed.
"We all know it's not going to be cheap but once they know that there are medals to be won and opportunities for people, then it might be something that people are more inclined to try."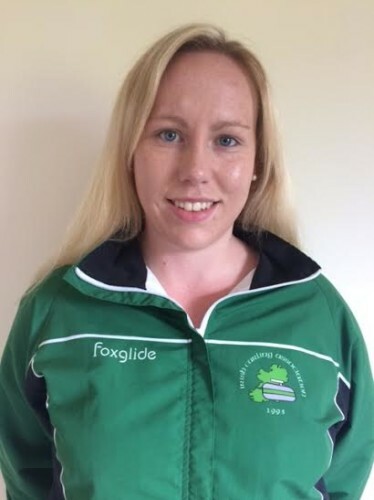 Ailsa Anderson was born in Scotland but qualifies to play for Ireland through her Clare-born grandparents.
In addition, the team are currently involved in crowdfunding, linking up with Irish-based initiative Pledgesports. While their primary aim is to raise enough money so that their coach, Martin Sutherland, can accompany them to the Euros, they also ideally hope to "ring-fence the future development of the team". A success in this regard could even potentially pave the way for the Irish curling team's involvement in the 2018 Winter Olympic Games in PyeongChang, Korea.
The epitome of the side's underdog status, Anderson also works full time as a surveyor. Fortunately, however, an ice rink is located a mile away from the office, allowing her to practice at lunchtime and after work every day. Meanwhile, her "flexible" working arrangements means she can book time off to coincide with big curling events.
"I'm quite fortunate in my position," she adds. "My employers are giving me special leave to undertake national sports representation."
Exclusive Six
Nations Analysis
Get Murray Kinsella's exclusive analysis of Ireland's Six Nations campaign this spring
Become a Member
Curling Coach / YouTube
If the team performs well in Ljubljana, they will qualify for the European B Championships to be held in Scotland in November. Reaching this event would be fitting for Anderson, in particular, given that she hails from Aberdeenshire, though qualifies for Ireland through her Clare-born grandparents.
"When I spoke to friends and family in Ireland, and I first mentioned it, they thought it was 'hurling'. I have to correct them and say 'oh no, it's curling,' and just explain what it is.
"When I met my family over there to discuss it with them, they were all so interested. They'd done an article for their local paper to promote the sport as well and promote the fact that I'm doing it and representing Ireland."
And Anderson, who also initially qualified to represent England or Scotland, says opting for Ireland was an easy choice.
There was something that drew me to the Irish and the fact that it was such a small association and it's building. There are more opportunities in the Irish association at the moment compared with the likes of the Scottish system.
"The association was so welcoming to me. They go out of their way to invite people in, show people what it's about.
"So I'm glad I've gone with my Irish roots rather than anything else."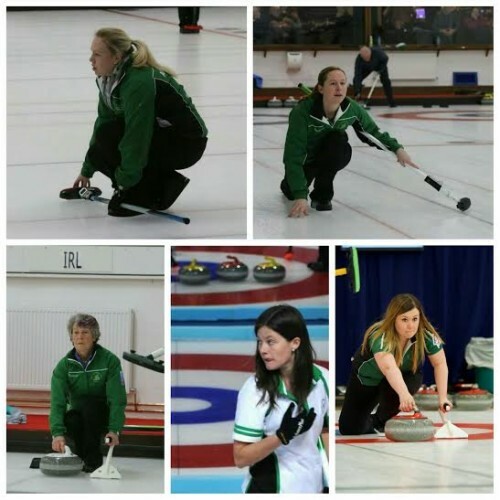 The Irish team are hoping to build on their recent successes at the European Championships in Ljubljana next April.
And far from planning to compete on the European stage, Anderson recalls how she became involved in the sport almost by accident, taking it up in 2011.
It was something I just decided to pick up — I'd moved down to Edinburgh after I finished university. It was really just something to keep me busy and to try something new.
"People heard I had Irish connections and next thing I knew, the association were calling me up and inviting me to be on a team. Then we were at our first Europeans, just seeing what it was all about, and all of a sudden, we were medalling the next year. So if we can do that in 12 months, I'd like to think we can do much more with a bit of preparation."
The42 is on Snapchat! Tap the button below on your phone to add!
For more information and to donate to the team's Pledgesports campaign, click here.