YESTERDAY, CLARE JUST blew Limerick apart.
I thoroughly enjoyed the game. It wasn't as open as the Cork-Dublin game the previous week, and it was always going to be tactical, but I like what Clare are doing and the way they're playing.
Limerick didn't help themselves with bad wides early on but without the ball, Clare are fantastic. They're a lesson to any team in how to defend when you don't have the ball and their work rate is savage. They force clearances and playing with a spare defender, a lot of those forced clearances are coming straight back down.
It's similar to how Cork played back in the early noughties and they were the only ones capable of playing that game. It's the same for Clare; they're probably the only ones capable of playing that system to the level they're at because of the work-rate involved when they don't have the ball. I don't think anybody works as hard as this Clare side and I've huge respect for what they did yesterday.
'You must take every chance that comes your way'
In the Munster final Cork had too many wides in the first half and the same thing happened to Limerick yesterday. It's getting to a stage now where you must score 85% or 90% of your chances. That's what Clare did and Davy Fitzgerald has said all along that one of these days they're going to hit form and they're going to hit a lot of these points.
Yesterday they hit five wides in the whole game, that's extraordinary. The way they play, usually the guy that's shooting has time to look because someone has created an overlap somewhere along the line.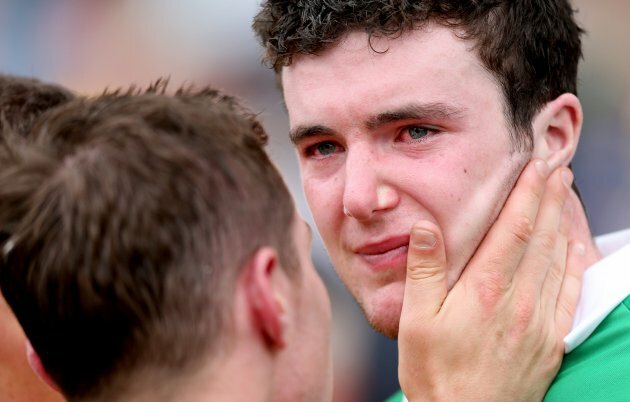 (©INPHO/James Crombie)
I do feel sorry for Declan Hannon though because he's a fine hurler and a fine free-taker. The kid just had a bad day yesterday but I don't subscribe to this argument that Limerick's best free-taker was on the bench [Shane Dowling]. The best man to make that call is John Allen. John Allen is standing in that park down below and you have to pick the guy who's doing the business in training.
I wouldn't second-guess him in any way, I rate him too highly as a manager and as a gentleman. If he says Hannon was in top form, 10/10 in training the whole time, then that's good enough for me. But on the day, it didn't happen for him. He had one of those days but in an All-Ireland semi-final you must take every chance that comes your way.
'Cork showed a template for how to disrupt them'
I wasn't surprised at all by the result because I expected Clare to win. I've been tipping them as dark horses for the All-Ireland for most of the summer. But this system and style that everyone is talking about isn't going to be anything new to Cork — this is the fifth time they've played this year and their contest in the Munster semi-final is not all that far away.
I've said all along that the only problem with Clare is that if you can disrupt what they're trying to do, they won't change what they're trying to do. They have it off to a T. It will either go one of two ways: they will either destroy you or you'll get a team like Cork.
Cork showed a template for how to disrupt them. They know the right thing to do. It worked for them down in Limerick and now they have to do it again in a bigger field. If Clare are hurling well, that pitch will lend itself to what they're trying to do.
Cork will hurl their own game but you have to worry about Clare. You have to try to nullify their style. After that it's a case of how well you hurl yourself but if you can disrupt them like Cork did, you may not have to hurl out of your skin to actually beat Clare. Easier said than done.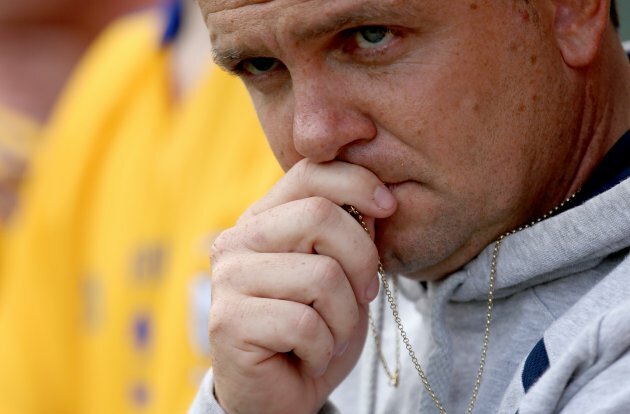 (©INPHO/James Crombie)
'As a manager you must love your players'
For Davy Fitz, it's another All-Ireland final with another county. There was never any issue with him getting respect as a coach. The issues that have been raised are to do with the sideshows that he tends to get involved in.
Clare got a score at one stage yesterday and 30 seconds later the camera's on him and he's three or four yards out on the field. You've just scored, you don't need that. But does it matter? They're in an All-Ireland final.
It doesn't seem to make any difference. He's not going to change, he's done a magnificent job, he's got a magnificent group of people around him, he's got a bunch of young players around him that buy into him, he's an extremely passionate man for his county, he's extremely passionate about winning things.
As a manager you must love your players — Cody did and Davy does too. Cody had the kind of relationship where he was able to put an arm around the shoulder but he was also able to bawl a fella out of it and I would suspect that Davy can do the same.
The antics on the sideline don't seem to be upsetting his players. I said before that it could get to his team if he's barking at them and jumping up and down because when they cross that white line, you've got to trust them to do the job themselves. But it would be foolish at this stage to harp on about his antics when they're in an All-Ireland final. Whatever he's doing it's working for them, however unpalatable or egotistical it might look. That's quite irrelevant.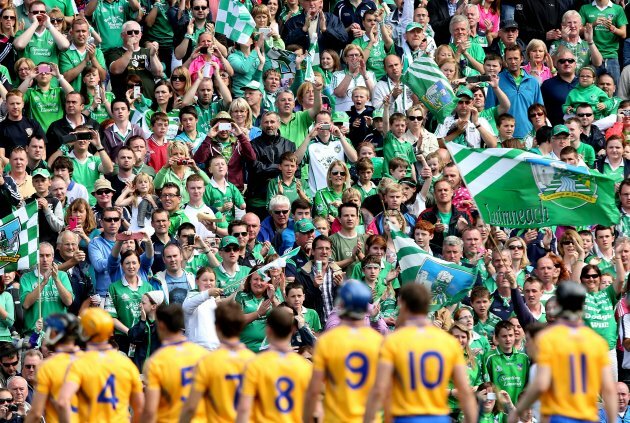 (©INPHO/James Crombie)
I was critical when they lost to Cork about the way they died and the way their gameplan broke down. But even at that stage I felt they weren't going away. I said at the time that no-one is going to want to get Clare because there's too much about them. When they're good, they're damn good.
Cork are natural hurlers, incredibly skillful, but I won't change now: I think Clare will win the All-Ireland.
'The technology let them down'
As for the Hawk-Eye mess that made headlines in the minor game, I don't expect anything like that to ever happen again. It was a blip.
I wouldn't be in a rush to say let's get rid of the technology and go back to the "old way" as I heard mates of mine saying last night. The only issue I have with Hawk-Eye is that you're deeming that games in Croke Park are more important than anywhere else. Personally I think Hawk-Eye is a good idea but let's have it for all Championship games or something like that.
The GAA are extremely lucky that this happened not with 24 seconds to go, but with 24 seconds gone. My understanding is that Limerick are going to appeal this and Croke Park are saying that there's no grounds for appeal. There's nothing there to say you can appeal because Hawk-Eye and that technology has never been used before. That could be perceived as a cop-out.
At the end of the day technology is there to sort the problem out, technology got it wrong and a team drew a semi-final after 60 minutes. The technology that was there to cut out these problems failed.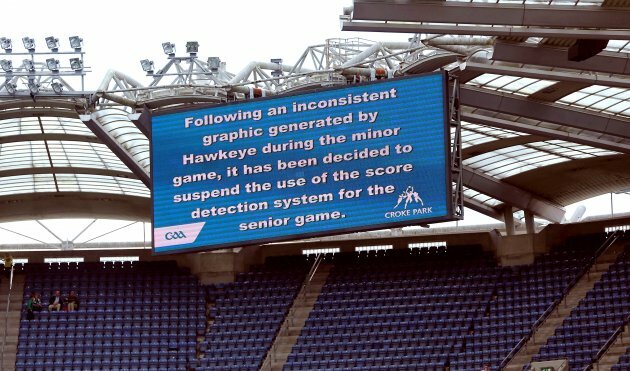 (©INPHO/Donall Farmer)
If I was Limerick I'd sound out the manager, I'd sound out the relevant people in the county board and see if we could set a precedent. Let's get an answer.
There's an All-Ireland final at stake. Some of these lads will never have that chance again because they'll be over-age for minor next year. At the end of the day it's not acceptable. They should appeal. Why wouldn't they appeal? The technology let them down.