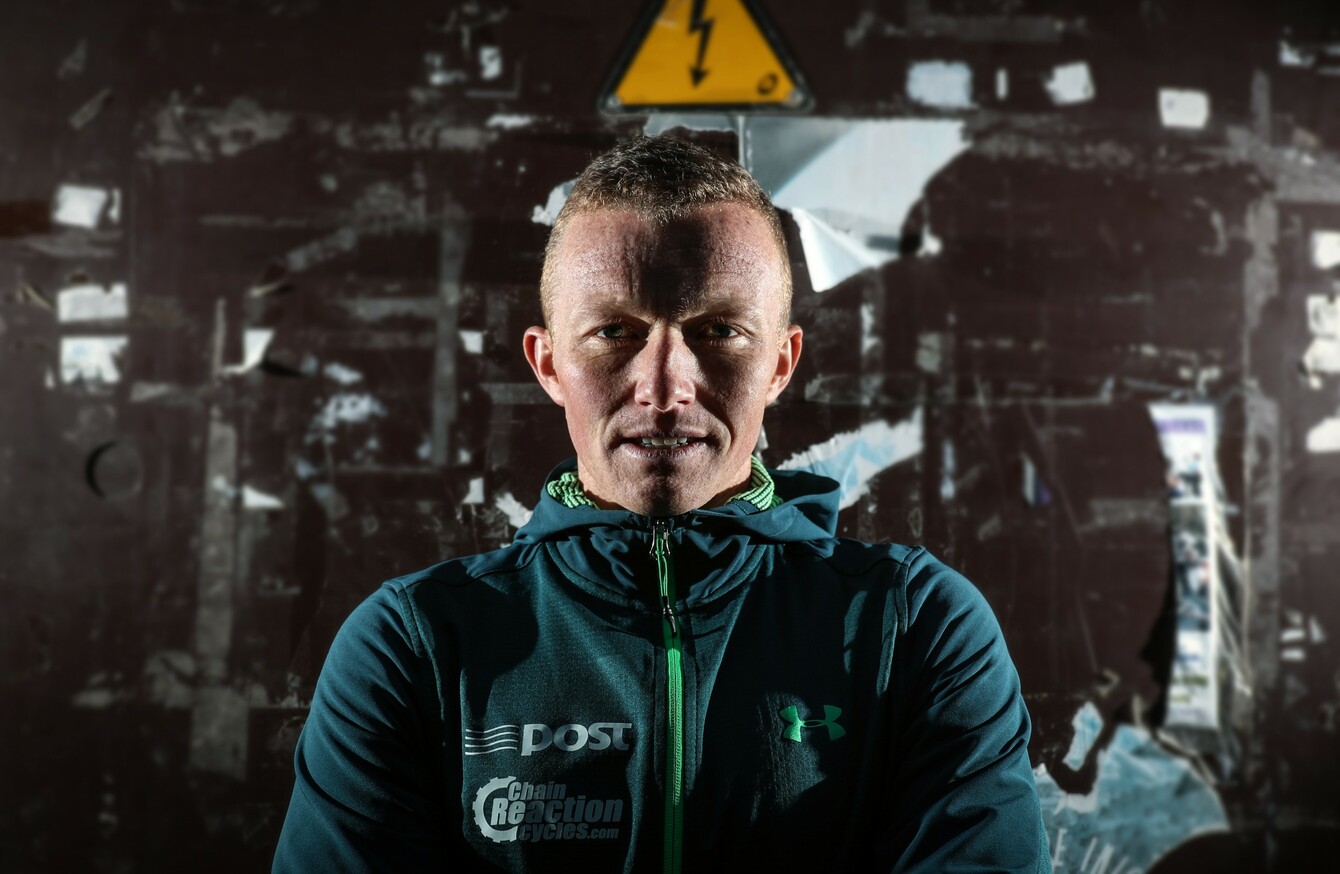 Inpho/ Dan Sheridan
Inpho/ Dan Sheridan
Source: The42.ie/YouTube
MULLINGAR'S FIREFIGHTER TURNED cyclist admits that life as a professional athlete "is not half as glamorous as some people make it out to be".
Damien Shaw, 31, only took to cycling at the age of 26, in an effort to lose a few pounds.
"I was fat, really. I was fat and had to lose it."
Five years later he's setting off on his second year as a professional cyclist with the Sean Kelly led An Post-Chain Reaction team.
That transition from being at a stage where most people would be considering settling down, to life travelling around the world cycling hasn't been easy, however, according to Shaw.
Stepping up to the professional ranks has meant more time away from home for all the athletes and, as one of the older members on the team, he had to sacrifice an established life at home for the sake of his cycling.
Shaw took part in the London 2012 Paralympics as a sighted pilot to the visually impaired James Brown, and before turning pro, that was the heaviest training he had taken part in.
Other than that, as an amateur he "was used to going away for a week at a time", but the professional commitments took more time.
"I was in a long term relationship, and let's just say she wasn't too happy. It was the final straw I suppose. I didn't really get much of a choice now to be honest. We broke up about this time last year, and it was a nasty one. Another obstacle to hurdle I suppose", he said.
"I was going out with a Spanish girl, we were living in Ireland for, Jesus, nine or 10 years. We had a bit of trouble before when I went through all the Para stuff, I stepped away from the Para stuff with that in mind, but slowly got drawn into bigger and better things on the domestic stuff.
"We discussed it when I was joining with An Post, she wasn't sure if she could hack it, and I came back from a stage race, the first race of the year, and she was gone."
Turning professional turned out to be about a lot more than being fast on a bike for Shaw.
"Everyone thinks it's about fitness, what you eat and all that shit, and there's way more in it than that."
Now that he's a full time professional, Shaw reckons he gets to spend "probably two weeks in the month" at home in Ireland.
"There are blocks, like there was a block that I was gone for five weeks, say from August through to the middle of September, that was about the height of it.
"It's not easy adapting to all the different modes and everything. I sound like a complaining fucker here but I'd be kind of structured at home. I like that structure and I go well off that structure. These boys want to do something different so you have to bend."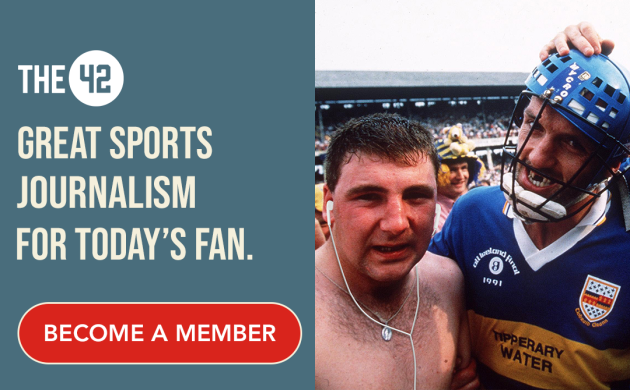 Not only is the lifestyle different, but Shaw reckons the new job is even more dangerous to his old one of running into burning buildings.
"I really do think that it's a lot more risky descending down some of the mountain passes at 70 or 80 km/h surrounded by 100 people. It's so much more dangerous", Shaw said.
For all the hardship of turning pro at such a late stage, Shaw says he doesn't miss his life as a firefighter, due to the unsociable hours and having to be constantly within a radius of Mullingar.
"The cycling gives you a lot of freedom. I am a fan of having a free run at life. A free spirit or whatever."
His determination is obvious and looking forward to the year ahead, Shaw is optimistic and is hoping to improve on his performances from last year.
In the space of five years, Shaw has forged a glittering late career for himself and by all accounts looks set to build even more of a name for himself in the endurance sport.
The42 is on Instagram! Tap the button below on your phone to follow us!