Sean Farrell reports from Cardiff
DOWN UNDERNEATH THE Millennium Stadium's pitch level on Saturday night The42 wedged its way through desperate dictaphone-wielding bodies to get a good vantage point of the stairs that lead back up to the dressing rooms.
From there you can see players cautiously moving up and down between the 'sheds' and the exit. Almost everyone is visibly nursing bruised bodies, or at the very least some stiff limbs, after 80 minutes of pummeling France.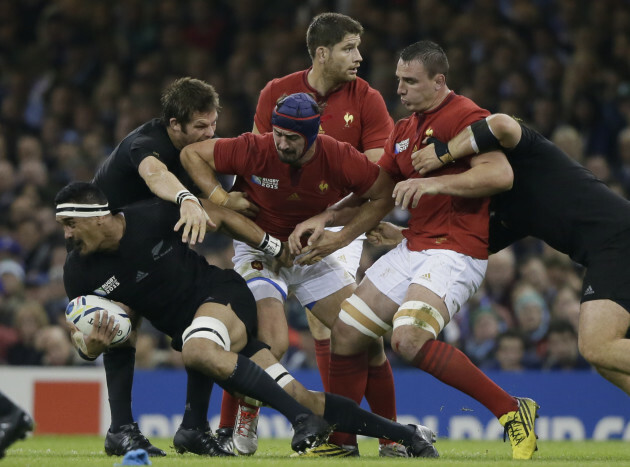 AP / Press Association Images AP / Press Association Images / Press Association Images
The exception? Jerome Kaino, who turns away after a short smile-filled interview and jogs up the 20+ steps. The 32-year-old looks ready to continue his run straight ahead onto the field, ready to go out and put another 60 points New Zealand's former bogey team.
Long before Kaino got in for a second half try, he set an immediate tone from the kick-off. France gained possession and looked to Yoann Maestri to give them a platform so that they might kick clear, but Kaino met him, aggressively assisted the tackle and bridged over the lock to rip the ball away from him an force the turnover.
"We had to get into the game early, and physicality was right at the top of the list… someone had to do it," comes the remarkably laid back explanation from the blindside.
The scary thing about this All Blacks outfit isn't that they racked up a score against a French team who downed tools in the final quarter, but that they go on to the semi-finals with barely a scratch on them having fired just a few shots in this tournament and promising much more to come from their untouchable arsenal.
We like to think we can lift it up a few notches, for us we need to keep being genuine in how we go about our week.
"I know our team and the structures that we have, we're not going to let the scoreboard mask the mistakes we made. We scored some good tries, but it wasn't perfect."
Nothing less than the Webb Ellis Cup is acceptable when you have a silver fern on your chest, but the promise to improve on the Millennium Stadium masterclass was the common theme with every man who stopped to chat. Brodie Retallick called the 62 – 13 hammering 'a step in the right direction', his second row partner Sam Whitelock noted that 'France won a few balls' and that sort of thing must be eradicated. The biggest humblebrag of the night was left to Ma'a Nonu, unintentionally pointing at the comfortable final hour the champions enjoyed.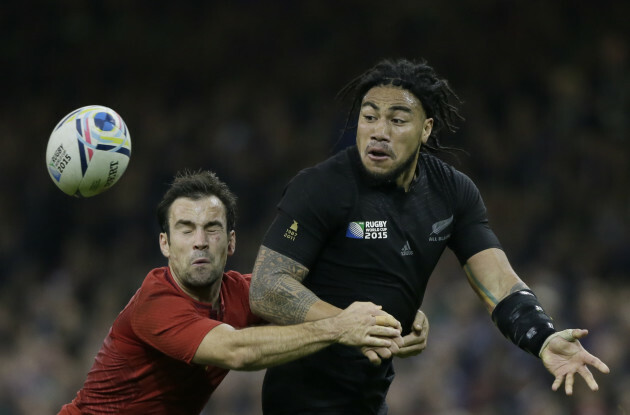 AP / Press Association Images AP / Press Association Images / Press Association Images
"We put quite a few phases together and it clicked tonight. It w.s a tough old first 20 minutes and then the boys put their heads down and started working."
Nah, they were bloody good in the first 20 too; clearing out rucks with relentless efficiency and making gainlines a routine occurrence. Did we mention the handling? Whether you're in the tight five or back three, an All Black ball moves as if it's Dan Carter himself offering up bow-wrapped gifts of passes. It took 33 minutes for the game to give the poor props a scrum.
"I think it's a combination of the hard work that we have been putting in here and throughout the year to be honest," says Carter, who has too much talent and points on the board to be overly bashful about the display.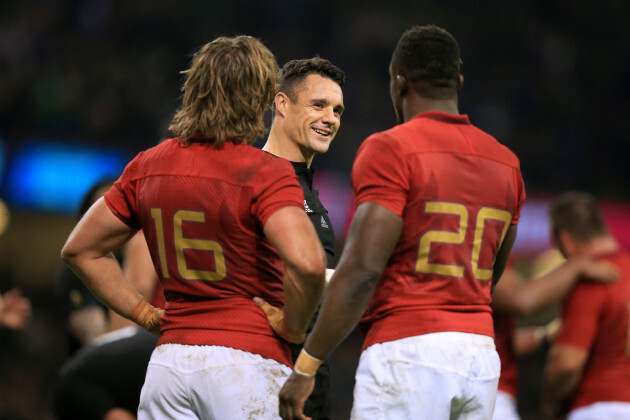 Mike Egerton Mike Egerton
DC was back to his vintage brilliant best in Cardiff: attacking the line like most of us attack dinner, handing off second rows and making the most implausible passes look ridiculously easy at full speed.
"A lot of it is about playing what you see, and a lot of it is just backing your instincts. When you have done the preparation and hard work leading up to it, it gives you the confidence to go out there and play.
"You are not over-thinking which tends to be what we did in previous games. We were trying to stick to a gameplan and trying to remember moves. It wasn't always technically perfect but the fact the desire was there and the willingness that really showed."
"We had a lot of self-belief. Even though the pool stages weren't perfect, but we were trying certain things. It was all geared towards this game here.
I absolutely love these games, the big occasions and there's no bigger occasion than World Cup play-off games where it's do or die."
"This was our final tonight, nothing was guaranteed after tonight. So we're working really hard to make sure we try things, work on things as a team and it came off tonight."
Brains, brawn and the skills to bring it all together. Can South Africa stop them? Can anyone?