FORMER OFFALY HURLER Dan Currams has revealed how Jackie Tyrrell inspired him to line out in a county senior final – just four weeks after he broke his leg.
Currams, 28, came off the bench for Kilcormac/Killoughey against St Rynagh's in last Sunday's decider – and scored three points from play to cap a miraculous comeback.
Just 29 days previously, Currams sustained a broken fibula in his left leg in a challenge match away to Galway outfit Craughwell.
He missed the semi-final victory over Belmont but was desperate to appear in the showpiece decider, after missing out on the 2013 All-Ireland club final loss to Galway outfit St Thomas's.
Currams broke his arm in a challenge match against the Kilkenny U21s a week before the club's big day at Croke Park – but he wasn't prepared to settle for a watching brief again.
And Currams says that reading former Kilkenny star Tyrrell's new book, 'The Warrior's Code', fuelled him with the motivation to fulfil his dream of winning a fourth county senior hurling medal.
Currams said: "That spurred me on. I was reading about how much he (Tyrrell) pushed himself when he was injured.
"Anybody else would have sat around and waited for it to heal but it's unreal, the power of the mind, when you push yourself, and what you can actually do.
"I couldn't believe that I was going to miss out again. Missing the All-Ireland club final was heartbreaking – the biggest game you're ever going to play.
"I was at home on crutches and Jackie was saying how when he used to get an injury, he'd get it rubbed out by Brother Damien Brennan.
"I said 'feck it, I have nothing to lose.'"
Currams contacted club physiotherapist Tommy Conway and enquired about his chances of being ready for a potential county final.
He also texted Tyrrell, who admitted that the timeframe was tight, but urged him to do what he could.
Currams began daily treatment with Conway, hit the gym twice a day and also took up pilates, anything that he could do to give himself the best possible chance.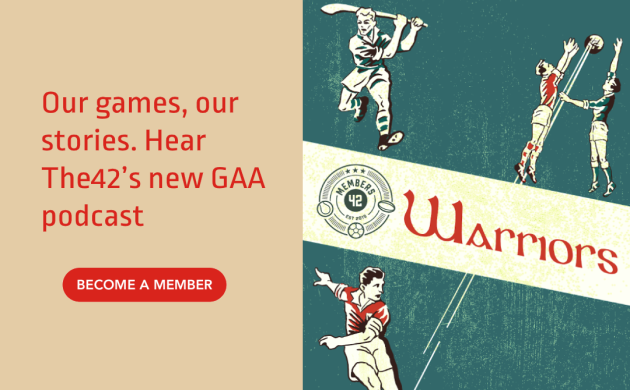 A week before the final, Conway hit Currams with a bombshell, telling him that playing in the game would represent too much of a risk.
But in the meantime, Conway had contacted a colleague of his in England, who worked with rugby players who had sustained similar injuries.
Conway received a return message on the Wednesday before the St Rynagh's game, with a suggestion that playing Currams could be worth a chance.
Currams, a teacher in Tullamore College, says: "He (Conway) met me before school on the Thursday morning. That's the first time I ran on it.
"I met him again after school, he was rubbing it out, and I was on the hurling field on the Friday, the first tough session I would have had, with sprinting and running.
"On the Saturday, I took it easy and pucked a few balls, I wouldn't have pucked for a month, just to get the eye in."
Before the game, it was agreed that Currams would have a half in him, at best, but Peter Geraghty went off with a broken finger and he was in after 20 minutes.
He says: "I took a few painkillers before the game and had the leg strapped up, with a protective thing around it."
Currams scored those three points, including one excellent effort off his left hand side from a tight angle on the left touchline, and Kilcormac/Killoughey withstood a comeback from their opponents to win by three.
Since then, Currams has experienced fresh swelling in his leg but he's optimistic about his chances of being fit for an assault on the Leinster club championship.
He adds: "I'll have to rest it for a week or two, and then get back into it two weeks before it.
"It's all worth it. I had the protective boot off on the Monday before the county final, and came off the crutches a week before.
"But it was all down to the physio, he pushed me, and only for him I wouldn't have made it."
Subscribe to The42 podcasts here: