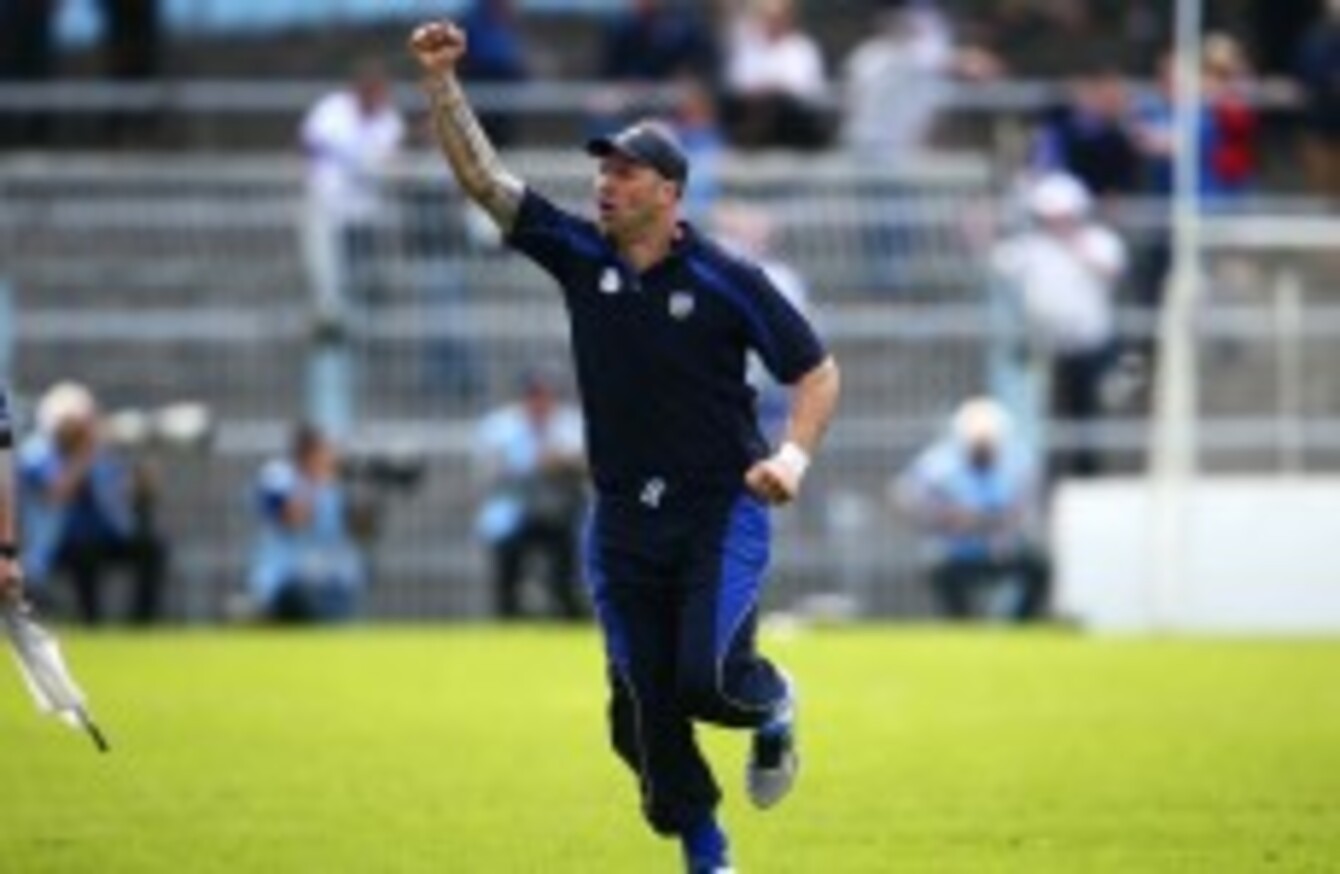 Shanahan or Waterford aren't getting ahead of themselves, however.
Image: Cathal Noonan/INPHO
Shanahan or Waterford aren't getting ahead of themselves, however.
Image: Cathal Noonan/INPHO
IT MAY BE the ultimate sporting cliché but Dan Shanahan maintains Waterford are taking it one step at a time having advanced to their first Munster hurling championship final in three years.
The Déise edged past Cork on Sunday to continue their recent supremacy over their southern rivals and book their place in the decider on 12 July against either Tipperary or Limerick.
Derek McGrath's side haven't won the provincial crown for five years and Shanahan, who is now part of the back room staff, believes this side are providing the perfect riposte to the criticism levelled towards them in recent years.
"It's a great result for us," Shanahan said after the game at Semple Stadium. "We take it one step at a time to be honest with you and we can sit back now and watch Tipperary and Limerick flake it out now and study the form after that.
"I think if we're being honest with ourselves, it was the real first championship game for us and it had a bit of tempo to it. At the start of the year we knew what our aims were, I won't tell you what they are but we know what they are and to be in another Munster final is fantastic for Waterford.
"But I'm not going to stand here and take the plaudits. That game is gone now. We'll focus on the Munster final. We haven't been in one since 2012.
"It's been a while since we've been there. We got a lot of criticism last year – we'll take the one or two claps on the back this year."
The 38-year-old won four Munster championships during his decorated playing career and Sunday saw his young brother, Maurice, come of age with a star performance.
Maurice scored 1-9, including a stunning goal, but Shanahan insists you can't draw comparisons between the two or this Waterford team and the one which won three championships in six years.
"I don't ever compare our team to this team," he continued. "I don't look at that. I wouldn't compare myself and Maurice together. Maurice personally has way more skill than I had.
"That's being honest – the young lads of today have a bit more skill than maybe we had in the 2000s. But again I never compare them. I was delighted with the players I played with, they were fantastic lads and still are.
"To be involved with this bunch of lads, I can swear from the bottom of my heart lads, these lads are a great bunch of lads to work with."
Waterford have followed up their Allianz League triumph with another fine performance in their championship opener and Shanahan paid tribute to the fans who travelled to Thurles to lend their support to the team.
"It's unbelievable support to be honest with you. When you see the Waterford fans get up off their seats to shout our team on. I think we'd a goal after then. The support has been unbelievable.
"People say they've been gone for years but I don't think they've ever been gone. I think the financial situation doesn't help at the moment. We won't ever get 45,000 at a semi-final any more but we're delighted with what we have today.
"We're delighted with the supporters and delighted for the performance of our team."
Waterford will find out their opponents when Tipperary meet Limerick at the Gaelic Grounds on 21 June.