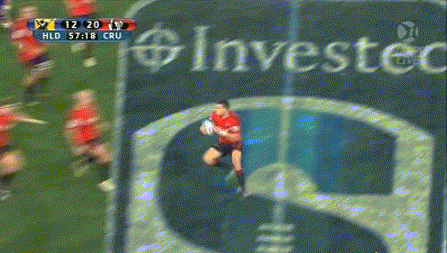 Via Reddit
LOOK AWAY NOW if you're at all squeamish, as this tackle does not make for pleasant viewing.
The offence, which led to a three-week ban for the Highlanders centre Ma'a Nonu, was punished with a red card at the time.
His ban was reduced from four weeks after a plea, with judicial officer Jannie Lubbe telling reporters:
"The tackle was executed poorly and there was no intention to hurt the opponent. Nonu accepted that the tackle was poorly executed by lifting his opponent.
"The tackled player was not injured and the incident had no effect on the Crusaders team. A medical report obtained from the Crusaders confirmed that the player involved suffered no injury."
YouTube credit: cherubvid