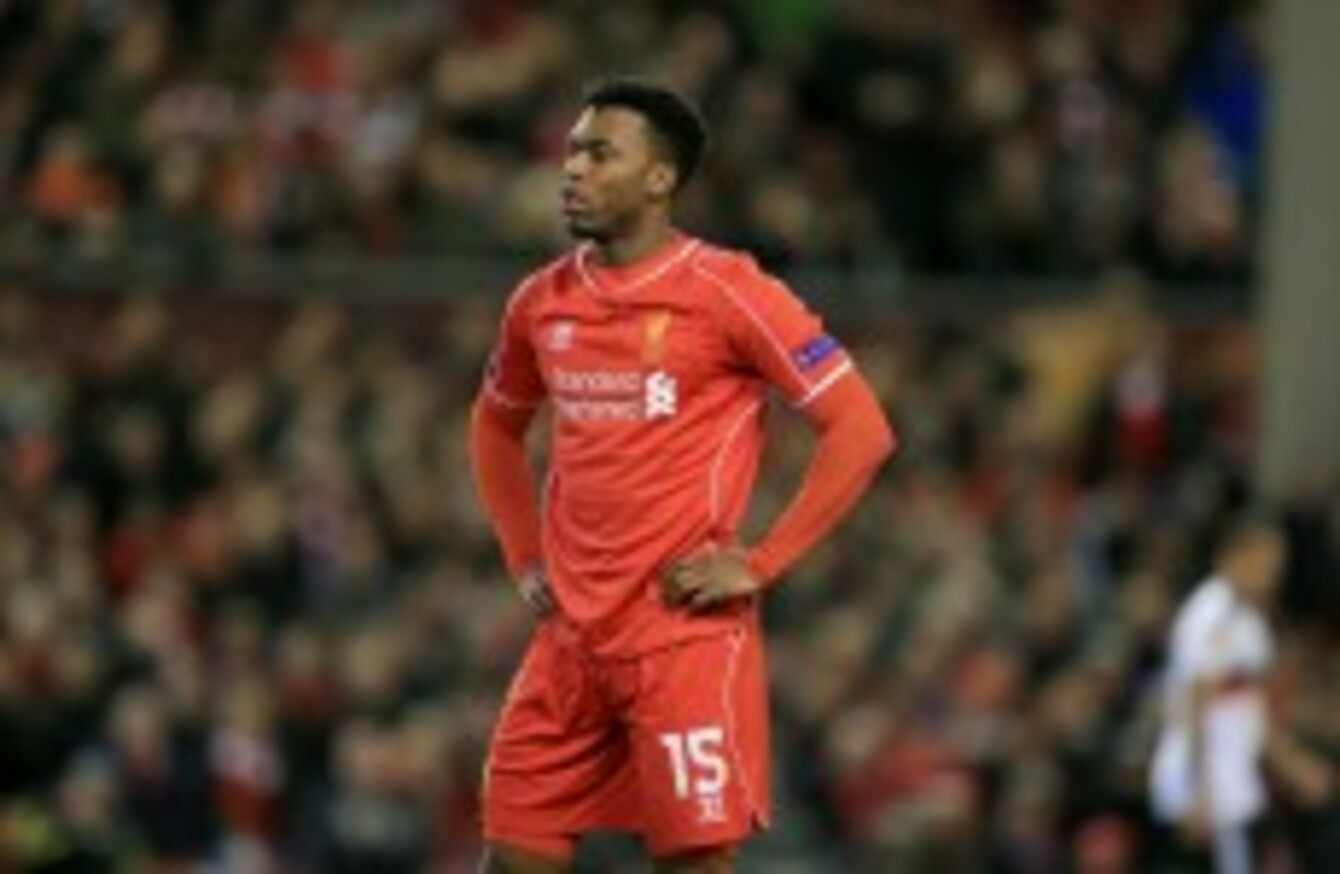 Image: Mike Egerton/EMPICS Sport
Image: Mike Egerton/EMPICS Sport
EARLIER THIS SEASON, Liverpool boss Brendan Rodgers claimed Daniel Sturridge's return from injury would transform the whole team.
On his comeback, he scored against West Ham in January but there were just two more Premier League goals before his latest setback – a hip problem that has seen him miss the last two weeks and will keep him out of this afternoon's visit to West Brom.
Because of injury, Sturridge has appeared in 18 of Liverpool's 52 fixtures so far this season and Rodgers has spoken of the need for a consistent presence in the team's attack.
"Obviously he has missed a lot of the season so we need to assess it, said Rodgers.
"Either way, if he's not available, we need to have that support."
"We have to hope with Daniel that this year was just an unlucky season and he can come back super-fit and super-strong because he has an immense talent. You can't argue with that. He can be as good as any striker in the world with his talent."
I need one (a striker) that is going to be playing and at a top level every week."
Rodgers bought two attackers last summer – Mario Balotelli and Rickie Lambert – but both have struggled for game-time and goals.
In 32 league games so far, the club has scored 47 times. At the same juncture last term, they had managed an extraordinary 88.
"It's simple, we need more of a scoring threat", Rodgers lamented.
"We missed it immensely this year and obviously that has affected results. I think what the players have done to arrive where we have is credit to them without that. So in the summer we have to try and find goals again. We looked last summer and certainly will again this summer. If we do that we have an opportunity again for next season to be like our second year."