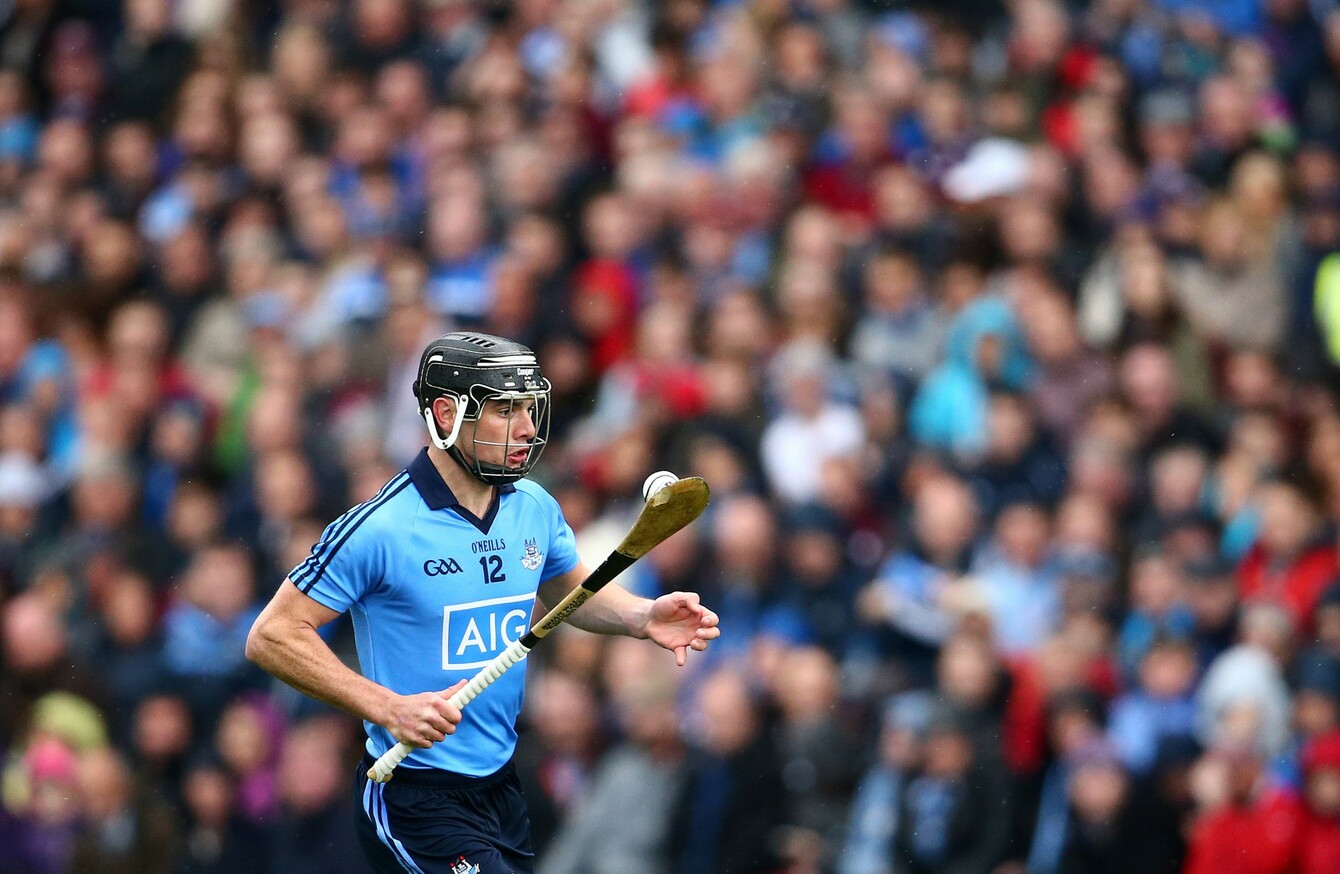 Sutcliffe: Jude's clubman won an Allstar in 2013.
Image: Cathal Noonan/INPHO
Sutcliffe: Jude's clubman won an Allstar in 2013.
Image: Cathal Noonan/INPHO
PAUL SCHUTTE KNOWS that second best will never be good enough for former Dublin team-mate Danny Sutcliffe.
Ger Cunningham's hurlers were dealt a body blow before Christmas when Allstar forward Sutcliffe suddenly quit the panel.
The St Jude's man, 23, is undertaking a Masters in Finance in DCU and has decided to focus on his studies in 2016.
"Danny Sutcliffe is a man who is 100% or nothing," Schutte said on Monday.
"With me, I leave my house at 7am and I get home at 10.30pm. Then I spend half an hour prepping my meals for the next day so that is pretty much 7-11.
"If you are not willing to give 100%, you will be found out — 80%, you are going to fall short. We won Leinster a few years ago but we are still falling short.
Danny is just a player who if he can't give it 100%, he can't commit to it. You have to respect that.
"From the start of the year he said he has to put his studies first and I respect him for that. He wasn't just willing to come along and say, 'Aw here, I play for Dublin'. Danny is a winner."
As Sutcliffe stepped away, Schutte's Cuala team-mate Oisin Gough returned to the Dublin panel following an inter-county break of his own.
"He is a brilliant player with a great attitude," Schutte said. "Really honest. He had a great championship with Cuala as well.
For personal reasons, it is such a huge commitment, as everyone knows. Now he is back and he will be a huge addition for Dublin."
And Gough's example shows that the door is not closed on Sutcliffe making a comeback down the line.
"I don't think it will be the end of Danny. I definitely think it could be (the same) case as Oisin Gough where he just had to look after himself for the two years and then when he can afford to put the time in, he will be back."
He added: "I think he's one of the best players Dublin have ever had, he's an exceptional talent, but you can't make a living off playing hurling and you have to look after yourself first.
"He needs to get a balance and if that means putting his studies first for a year, then fair play to him. You have to respect him for that."