HE WAS A familiar figure in a green and gold jersey during his career so donning those colours is no real big deal for Darragh Ó Sé.
But we never saw him wear one like this during his playing days.
Ó Sé donned a Meath jersey when he was in action last Friday night at the St Colmcille's club in Bettystown as part of a Legends XV that faced St Colmcille's XV.
St Colmcille's, the club of former Meath legends Robbie O'Malley and Bernard Flynn as well as current star Graham Reilly, organised the event as 2013 marks the 25th anniversary of the club's last intermediate championship success.
Ó Sé was one of the stars in action but didn't do enough for a late call-up from Meath Mick O'Dowd for Saturday's clash against Tyrone.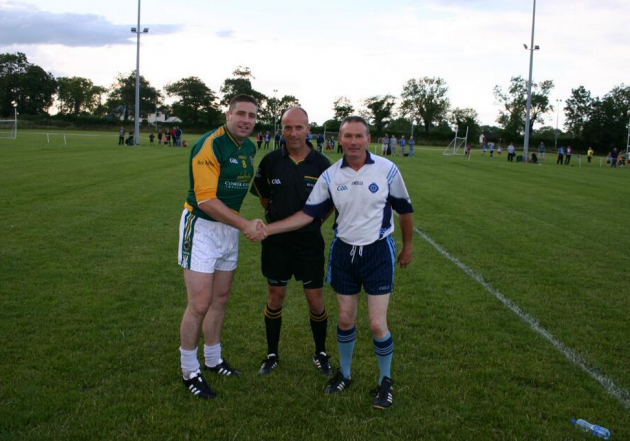 Pic: @truefergallynch (Photo – Paul Nash)