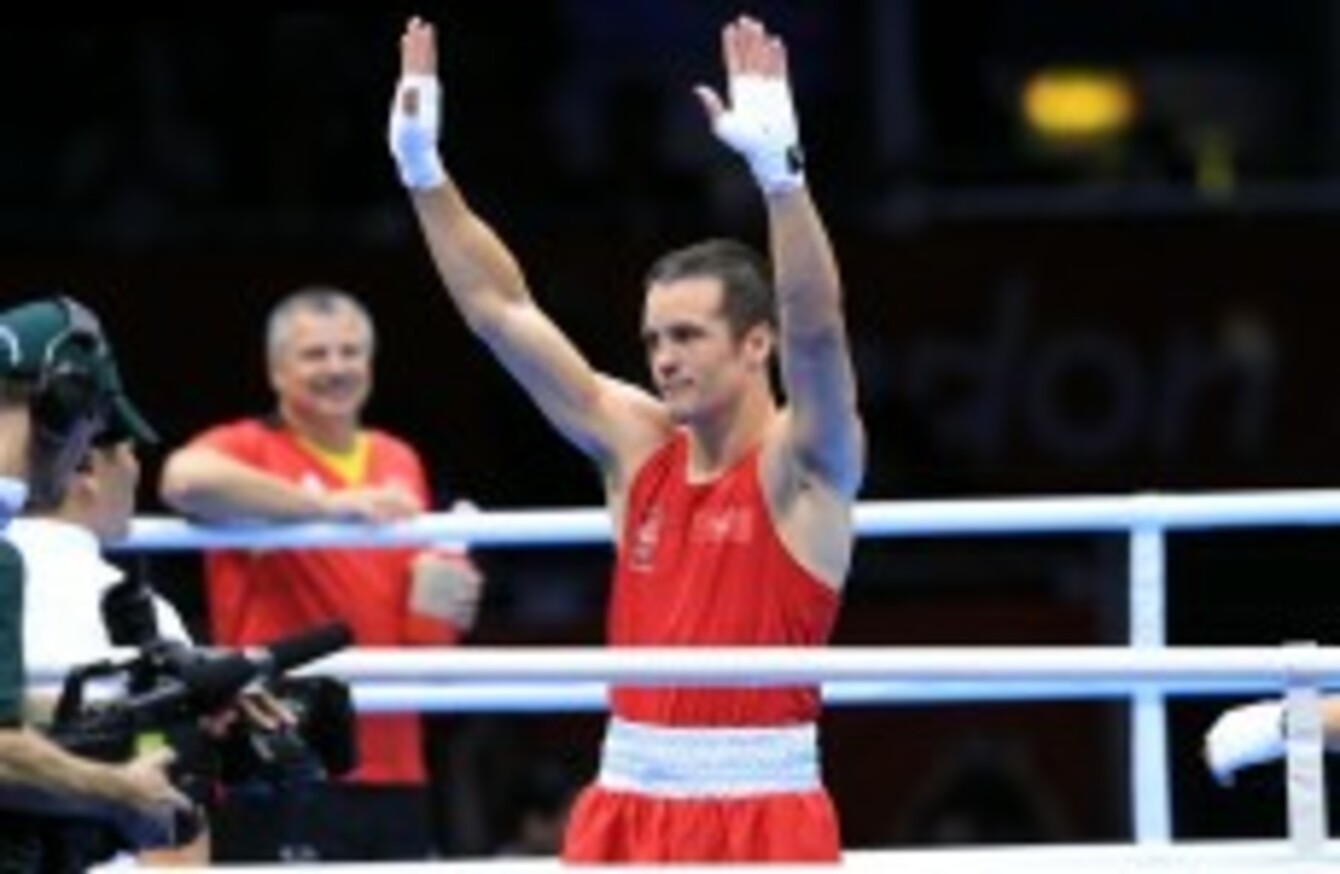 Image: ©INPHO/Dan Sheridan
Image: ©INPHO/Dan Sheridan
MIDDLEWEIGHT BOXER Darren O'Neill has been chosen to lead Team Ireland in Sunday night's ceremony to mark the official end of the London 2012 Olympic Games.
As captain of the Irish boxing squad, O'Neill earned the honour for a remarkable two weeks which sees four of the six-strong team return home from London with a medal.
The decision was announced by Sonia O'Sullivan, Team Ireland Chef de Mission, on Saturday afternoon.
"Delighted to announce @DarrenONeil will lead Team Ireland in closing ceremony and carry the Flag," O'Sullivan tweeted. "He has been an inspirational team player."
An "amazing end to [an] amazing journey" was how O'Neill himself described the honour.
O'Neill, 26, got his debut Olympics off to a winning start against Muideen Akanji of Nigeria but found himself faced with a top opponent in Stefan Hartel of Germany, who beat him in their last 16 bout.
As of Friday night the Irish squad topped the boxing medal table with Katie Taylor winning gold and bronze medals for both Paddy Barnes and Michael Conlan.
John Joe Nevin has an opportunity to add another gold to the haul this evening when he takes on Team GB's Luke Campbell in the final of the men's bantamweight division.
Sunday night's closing ceremony, titled 'A Symphony of British Music', will feature more than 4,100 performers and include a symbolic handover of the Olympic Games from London to 2016 host city Rio de Janeiro.
The ceremony begins at 9pm.