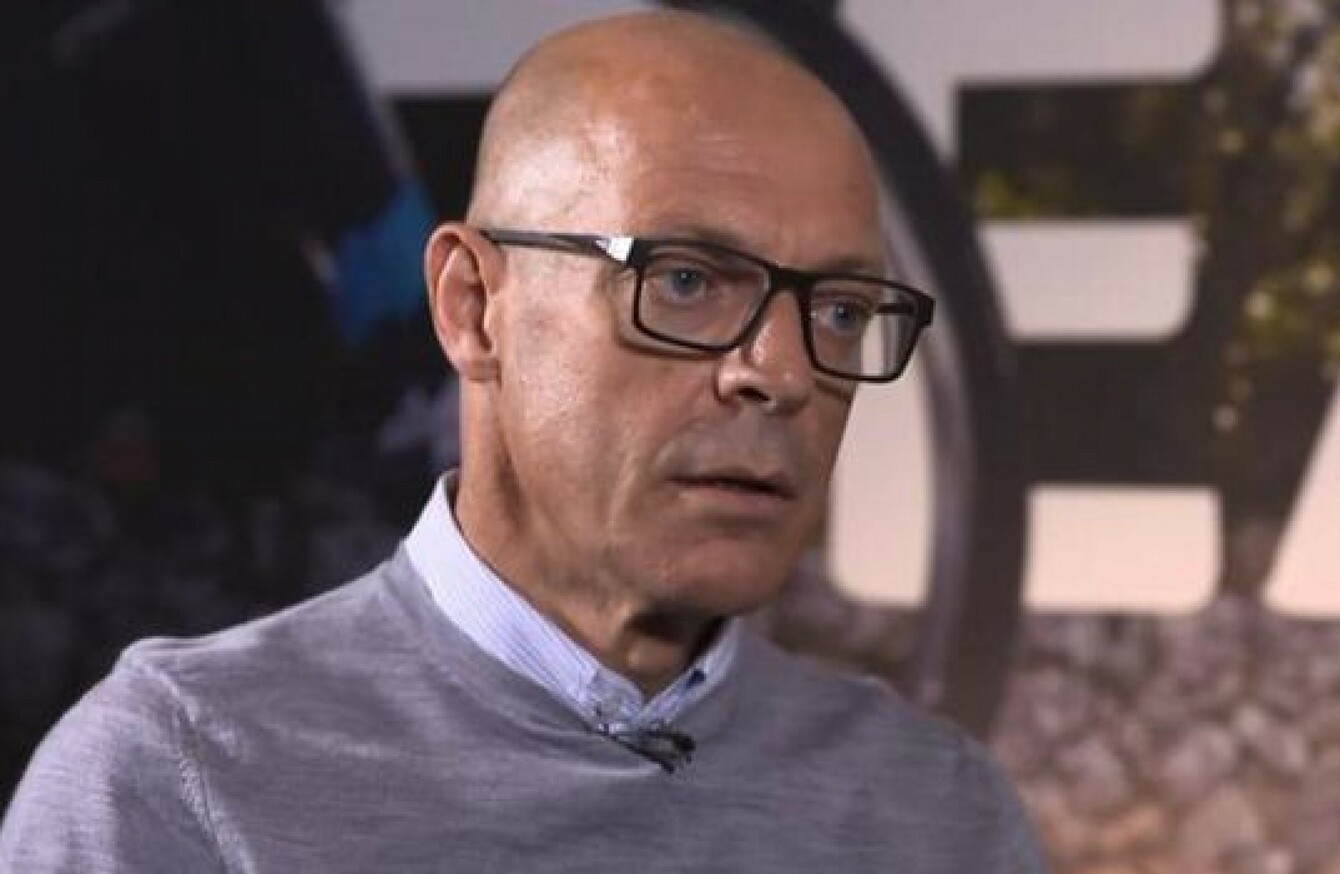 Brailsford: first public interview since TUE controversy erupted.
Brailsford: first public interview since TUE controversy erupted.
TEAM SKY GENERAL manager Dave Brailsford has mounted a staunch defence of Bradley Wiggins after the five-time Olympic champion came under fire for steroid use.
Details emerged last week of Wiggins' therapeutic use exemptions (TUEs), which permitted him to take a banned steroid before major races.
But Brailsford cited Wiggins' apparently legitimate need to take the anti-inflammatory drug triamcinolone.
"It was not being used to enhance performance," he told BBC Sport.
"I have known Bradley a long time and he is an asthma sufferer and he has struggled with allergies for as long as I have known him.
"I know that at the time there was a recommendation to see a specialist, he went to see a specialist and was then given permission by the authorities.
I trust and believe in the integrity of that process.
"Lots of TUEs in sport, in general, are for asthma sufferers, pollen and allergic reactions – and the whole nature of that is you don't wait until you are really suffering from asthma. In this case, I think it is a similar situation.
"If someone has a medical need – and this isn't to enhance performances – a medical need which is recognised by a specialist, recognised by the doping authorities who grant the permission to use that for that particular need then I think there is integrity in that process and trust in that process."
Wiggins, the 2012 Tour de France winner, is one of several athletes to have had private medical data released as part of the Russian cyber-hack on the World Anti-Doping Agency.
The 'Fancy Bears' leaks revealed the Briton was granted permission to use asthma medication salbutamol from 2008, while triamcinolone acetonide was approved in 2011, 2012 and 2013.
SEE SPORT
DIFFERENTLY
Get closer to the stories that matter with exclusive analysis, insight and debate in The42 Membership.
Become a Member
TUEs allow athletes to use banned substances if they have a genuine medical need and there is no suggestion that Wiggins, Team Sky – who he rode for at the time – or any other athlete named in the leaks has broken any rules.
Wiggins was given permission to take triamcinolone before the 2011 and 2012 editions of the Tour de France and the 2013 Giro d'Italia, with the 36-year-old saying the use of the drug merely put him "back on a level playing field" due to his struggles with asthma.
"It was prescribed for allergies and respiratory problems. I've been a lifelong sufferer of asthma and I went to my team doctor at the time and we went, in turn, to a specialist to see if there's anything else we could do to cure these problems," he told the BBC's Andrew Marr Show.
"He said 'yep, there's something you can do but you're going to need authorisation from cycling's governing body [the UCI]'.
"You have to show and provide evidence from a specialist that they will then scrutinise with three independent doctors and authorise you to take this product. And at that point then, once I have the certificate from the World Anti-Doping Agency and the sport's governing body, only then do you take the medication.
This was to cure a medical condition. This wasn't about trying to find a way to gain an unfair advantage.
"This was about putting myself back on a level playing field in order to compete at the highest level."
The42 is on Snapchat! Tap the button below on your phone to add!