IF YOU'RE TUNED into different media later this afternoon, you'll hear his voice on radio and TV.
Dublin native Dave McIntyre is the radio commentator for Newstalk's coverage of the Monaghan-Tyrone All-Ireland football quarter-final before he switches focus to the TV gantry and the Donegal-Mayo clash, which will be screened live on Sky Sports.
McIntyre, 35, is living the dream of many sports fans, commentating on some of the biggest sporting events at home and abroad.
He's been present for Heineken Cup finals and also brought you Premier League title deciders on Newstalk in recent times.
Today, McIntyre will aim to arrive at Croke Park for 1.45pm and that allows him the time to get settled in before the action gets underway.
Prepared notes, check. Commentary sheets, check. Plug in the laptop, check. Grab a programme, check. Little things but they all add up to the bigger package.
"I like to have a walk downstairs towards the tunnel area," McIntyre explains.
"You might pick up some late team news there from a couple of lads involved with the competing counties.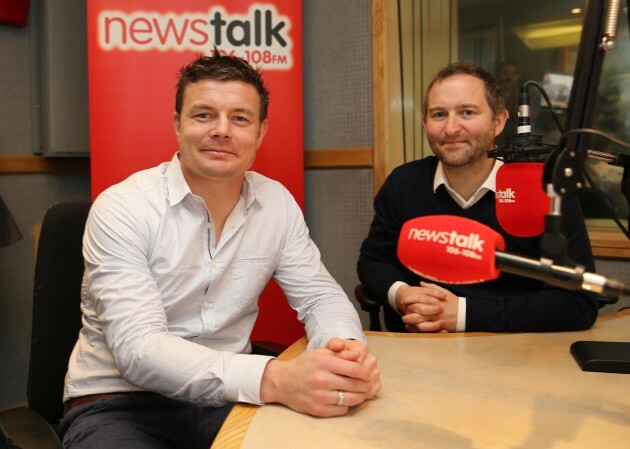 Steve Langan / INPHO Ger Gilroy (pictured with Brian O'Driscoll) has been a major influence on Dave McIntyre's career. Steve Langan / INPHO / INPHO
"People will have snippets of information that I would never get, the likes of Brendan Devenney, Eamonn O'Hara, Peter Canavan. They can often provide the steer so you're not going to be caught on the hop."
He'll be joined by Colm 'Wooly' Parkinson on the touchline for Newstalk's coverage of Monaghan-Tyrone, with former Armagh player Aaron Kernan on co-commentary.
And for the Donegal-Mayo game, Paul Earley will be on hand to provide the analysis in the commentary box for the live Sky TV offering.
Work begins in earnest after the 3pm news on Newstalk, when studio anchor Ger Gilroy will link in with McIntyre for a scene-setter.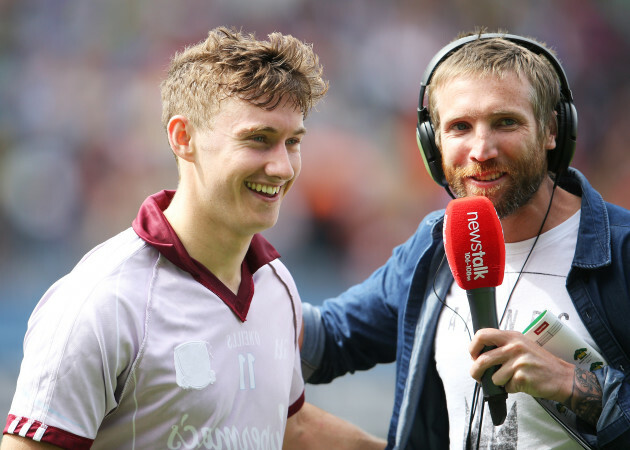 Cathal Noonan / INPHO Colm 'Wooly' Parkinson chats with Kerry ace James O'Donoghue. Cathal Noonan / INPHO / INPHO
"We'll talk about the conditions, the feel of the place, anything we might have seen on the way in, the atmosphere," McIntyre explains.
"Analysis isn't what I'm there for. That's why we have the likes of Wooly and Aaron. I'm there to try and paint the picture of what's happening."
McIntyre's love of sport stems from his parents, both Cavan natives.
As a young boy, his Dad brought Dave to many big games right across the province of Ulster and his first memory of making a visit to Croke Park was for the 1986 National Football League final between Monaghan and Laois.
"I thought I was from Kerry up until the age of 8," McIntyre smiles.
"They were the great team at the time. I grew up in Castleknock, I'm a Dub but geography doesn't mean that much to you when you're five or six.
"My first full sports kit was a full Kerry kit and Pat Spillane was my hero.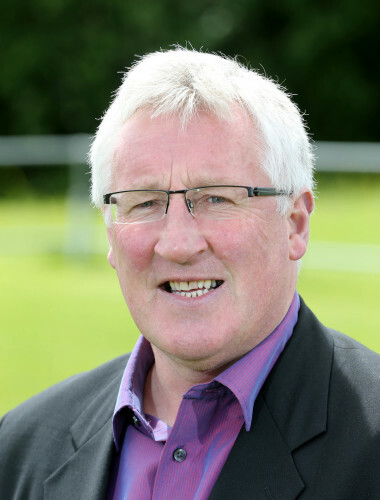 Cathal Noonan / INPHO Pat Spillane was one of Dave McIntyre's childhood heroes. Cathal Noonan / INPHO / INPHO
"We holidayed in Castlegregory and it was a short hop across the Dingle peninsula to Ventry. I remember being in Paidi O Se's pub when I was five or six, getting his autograph."
Now, McIntyre admits that "I have the job of my dreams", but it wasn't always the case.
A former bank official, he would take sneak peeks at the sports pages of the newspapers when he admits that he should have been looking at the business section. 
In 2007, McIntyre began to explore the world of sports journalism and did some "bits and pieces" for local radio stations Raidió na Life and Anna Livia in Dublin.
He joined Newstalk on a work experience basis when Jerry O'Sullivan was the sports editor there and studied Journalism and Media Communications at Griffith College.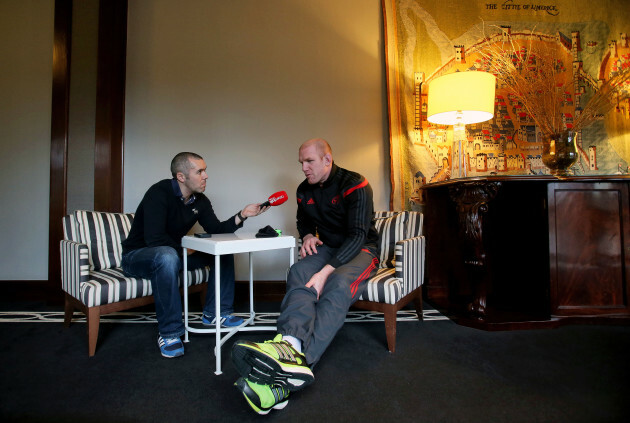 Dan Sheridan / INPHO Dave McIntyre in conversation with Paul O'Connell. Dan Sheridan / INPHO / INPHO
Waterford-based Beat 102-103 then contacted Newstalk to enquire if there was anybody they could recommend for a full-time sports journalist position.
"It entailed a 50 per cent pay cut," McIntyre recalls.
"Nicky, now my wife, was my girlfriend then and we had just taken a mortgage out.
"We had literally just moved in there in the past six months and now I was upping sticks and leaving to take this job.
"I remember talking to my sister and she said that I could turn down the job but that she didn't want to ever hear me mention again about how I fancied myself as a sports commentator, or I could take it and see what happens."
McIntyre worked with Beat 102-103 until November 2008, when he returned to Newstalk on a more permanent basis.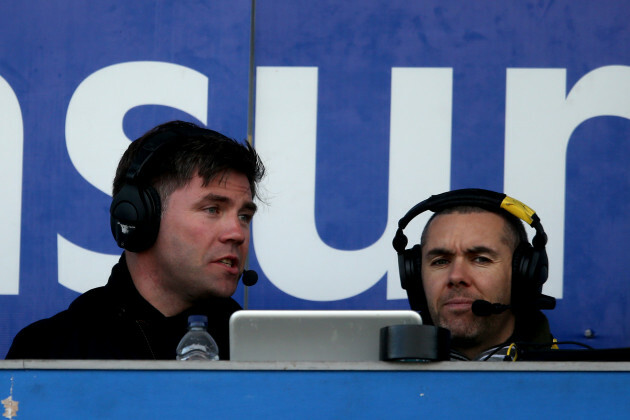 James Crombie / INPHO Liam Toland and Dave McIntyre on rugby duty. James Crombie / INPHO / INPHO
McIntyre was then contacted by Setanta sports and asked to front their Allianz League coverage.
But he admits to getting off to a rocky start in TV commentary. 
"My first game was Derry against Tyrone at Celtic Park (2010). It was car crash stuff.
"I had no idea how to use the monitors and my notes were on A3 pages, with no room for them on the desk.
"I missed every replay because I was in the mode of doing a radio commentary and looking out on the pitch.
"It was a dark night and I mixed up Fergal Doherty and Patsy Bradley four or five times. "It was just awful."
But Setanta stuck with him and McIntyre honed his skills covering rugby and European football.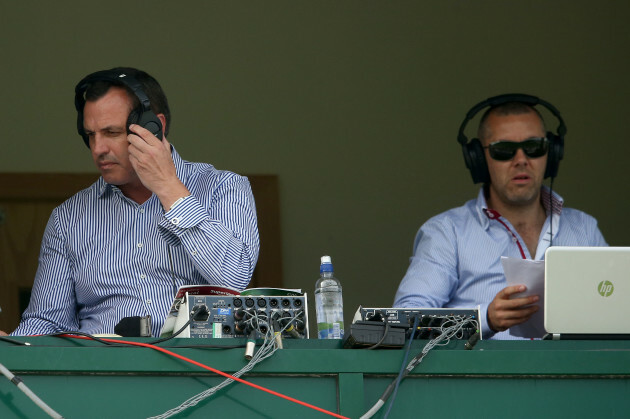 James Crombie / INPHO Paul Earley and Dave McIntyre in the commentary box. James Crombie / INPHO / INPHO
"Very quickly I had 50, 60, 100, 120 games under my belt. Then Ger (Gilroy) took over from Jerry and he called me into a room, telling me that he wanted me to move to the weekend with him.
"Ger had huge plans for live sport with Newstalk. They had been doing the Premier League but taking it from an international feed. He wanted an end to that.
"He showed savage ambition for the station, bidding for the Heineken Cup and the Holy Grail was to become a broadcast partner with the GAA, which took another couple of years. Ger showed so much faith in me and I owe him so much because I was still very wet behind the ears."
The rights deals came thick and fast for Newstalk, from Premier League to Heineken Cup and finally, the GAA championships.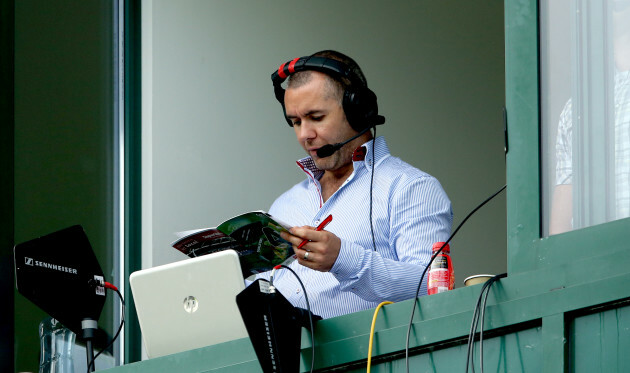 James Crombie / INPHO Dave McIntyre gets ready for work. James Crombie / INPHO / INPHO
He's also into his second year with Sky Sports, who were suitably impressed by his work with Setanta.
McIntyre is also a current Allstar selector and some of his favourite moments today will be spent shooting the breeze with fellow hacks in the press box.
"The GAA posse is unlike any other group of journalists," he smiles.
"They're just so friendly and welcoming, such good craic, lads you can sit down and chat to or go for a pint with.
"I was lucky enough to be on the Allstar committe for the last three years, sitting in a room with Michael Lyster, Brian Carthy, Martin Breheny, Colm Keys and these guys, who have been on the beat for 30 years.
"On the tours, I got to know the likes of John Fogarty, Gordon Manning, Kieran McSweeney and these guys. There's nothing as good as the press box the hour before a game. It's another aspect that makes this job incredible."