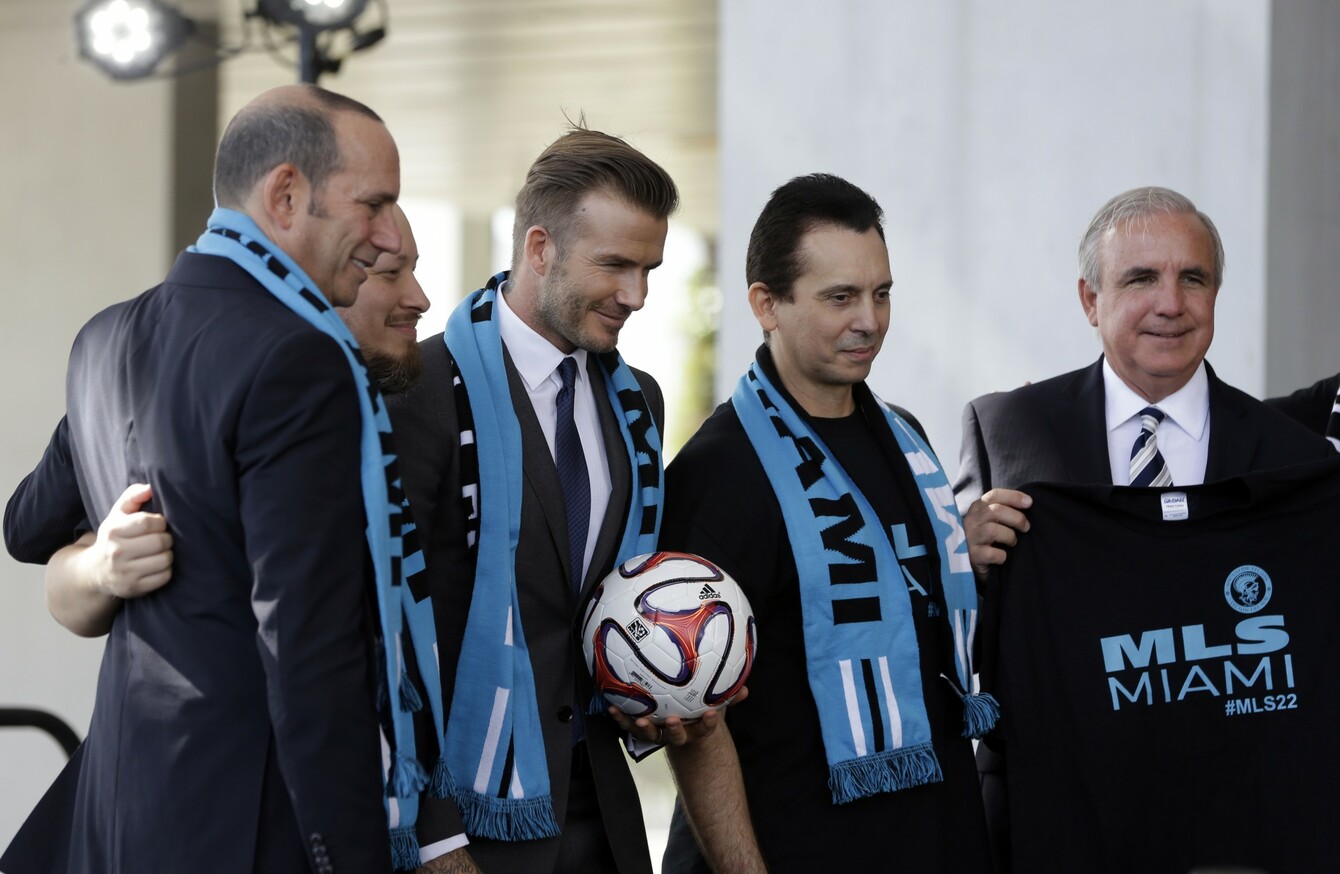 Image: Lynne Sladky
Image: Lynne Sladky
IT HAS BEEN a relentless slog with a litany of roadblocks. But it would appear David Beckham is now well on his way to becoming the owner of a Miami-based Major League Soccer franchise.
June 6th was always going to be judgement day – literally.
After three failed attempts at purchasing land in various locations to build a stadium, Beckham's consortium made headway with a proposal for a 25,000-capacity venue in Overtown, in the northwest of the city.
Quickly and easily, they splashed out $19m for six acres of private land. But, they required three more. And the rest of the land they needed was owned by Miami-Dade county. So, Beckham's team have had to lobby – hard – to persuade them of the benefits of the sale.
Understandably, there has been opposition to the plan and that has led to delays.
But, finally, on Tuesday, county commissioners approved the sale for a price of $9m.
So, Beckham now has the nine acres he requires – acquired for just under $30m. However, there's a lot of work still to be done.
He now has to get approval from the city to actually start building the stadium. And that means getting residents onside. That won't be easy, mainly because of the stadium's parking proposals.
It will not have any car park facility on-site so anyone attending games will have to use public transit, walk (in searing Miami heat?) or arrange for drop-offs close-by. There's even a relatively half-baked idea that would see fans being ferried along the Miami River by boat. It's far from ideal and certainly a practical issue that needs fixing.
The stadium itself will cost – going by commitments Beckham's team made when purchasing the land – at least $175m.
Still, the money is a long way from what other businessmen have had to pay to get involved in the MLS game.
Currently, the going rate to own an expansion team is about $150m.
When he signed for LA Galaxy ten years ago, Beckham's contract stipulated he had the chance to own a franchise for just $25m.
The42 is on Instagram! Tap the button below on your phone to follow us!