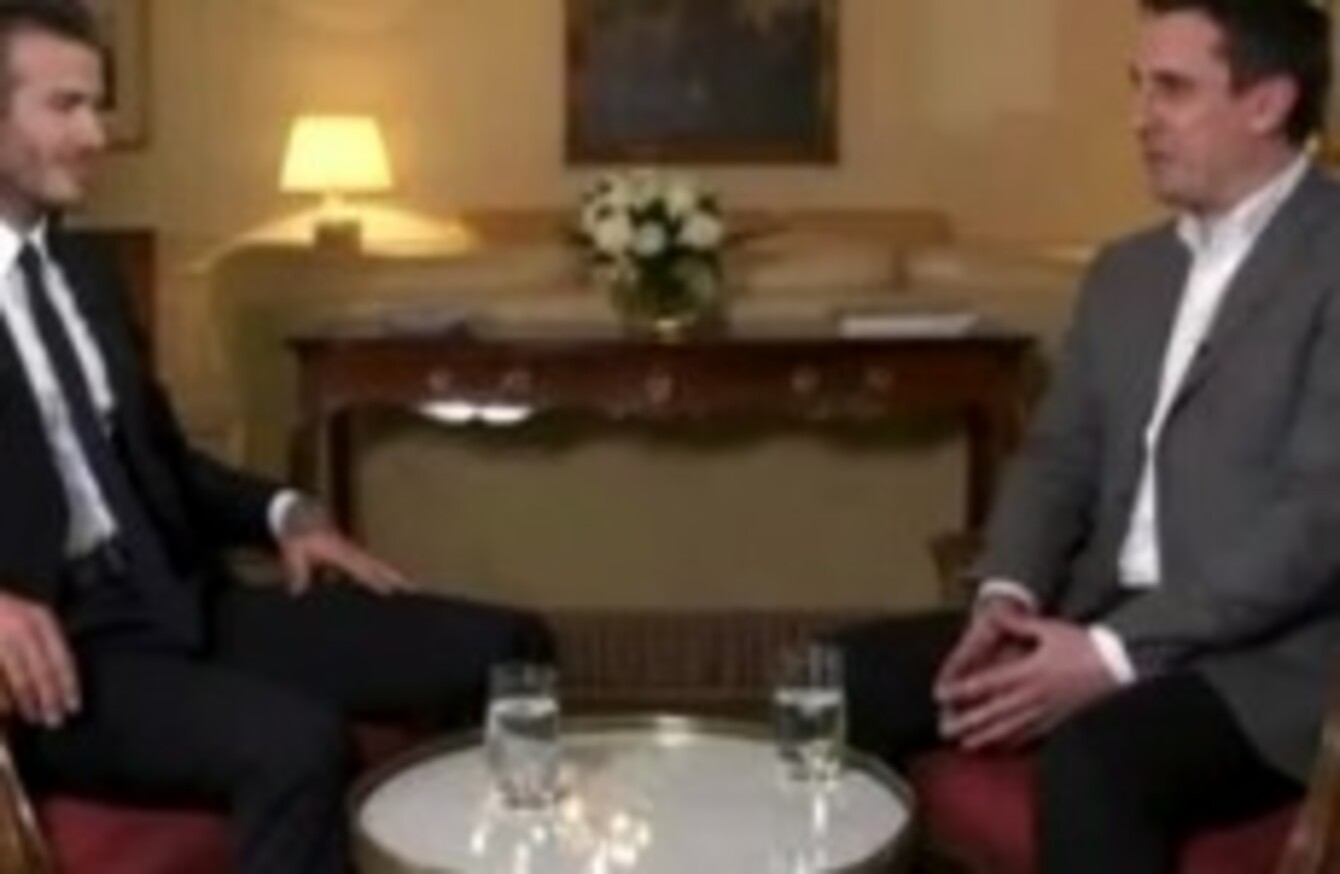 DAVID BECKHAM HAS put his decision to retire down to a desire to leave the game at the very top.
The Paris Saint-Germain midfielder will retire from professional football at the end of the season and said it was always his intention to bow out on a high, with the French side having just clinched the Ligue 1 title.
Speaking to former England and Manchester United team-mate Gary Neville on Sky Sports News, Beckham said: "I always secretly said to myself I wanted to go out at the top.
"If you had said to me eight months ago that I'd have been playing in the French league, winning the French Cup and the league, finishing like this, I would have said absolutely no chance. I just feel now is the time."
Looking back on his career, Beckham added that he felt fortunate to play alongside and for some of the biggest names in the game, not to mention a number of the world's top clubs.
"I've been so lucky throughout my career, the fact that I've played for the clubs I've played for, the players I've played with, the trophies I've won, winning the French league here, it's a good way to go out," he said. "It's every footballers dream to go out on top form or by winning a trophy and it doesn't happen that often.
"I've been lucky, when I left United we won the league, when I left (Real) Madrid we won the league, leaving the (Los Angeles) Galaxy after having won two Championships there and obviously coming here and winning the league, it's nice to go out like that.
"I just want people to see me as a hard-working footballer, someone who is passionate about the game and someone that, every time I stepped on the pitch, I have given everything I have."
Beckham also admitted a frustration with how many still look to focus on off-field events and his celebrity status, rather than what he achieved as a footballer.
"People have obviously looked at other things that have gone on throughout my career and sometimes that's overshadowed what has happened on the pitch and what I've achieved," he said.
"To come to the end of my career now and say I've achieved everything with every club I've played for, played for my country 115 times, been runner-up twice at the World Player of the Year to two amazing footballers, I'm very proud of that."