This is part of The42′s Class of 95 series, a week-long examination of professional rugby in Ireland.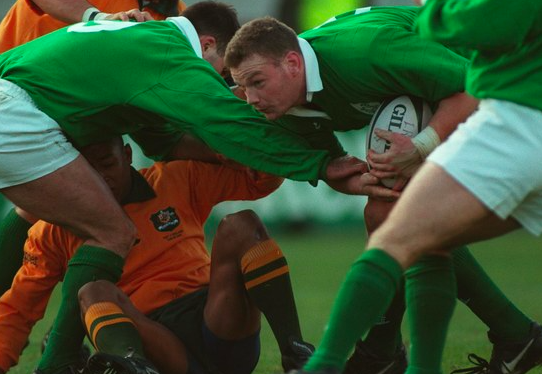 The only place I get hurt is out there. The world don't give a shit about me.
                                                                    — Randy "The Ram" Robinson, The Wrestler.  
You people here… you people here are worth bringing it for. Because you're my family. 
                                                                   – Randy "The Ram" Robinson, The Wrestler.
IT DOESN'T TAKE long for David Corkery to pick his standout memory. The 1995 Rugby World Cup in South Africa. He scored in the opening game against the All Blacks. He scored again in the big win over Japan. He was named as Ireland's Player of the Tournament when the team returned home. It was a turning point for lots of reasons.
"Scoring against the All Blacks… I look back on it every so often," he says.
"I have the clip there, saved. I watch it and see a little 14-and-a-half-stone, 21-year-old lunatic running around the field."
But, from that point on, there was an expectation on his shoulders. As the game transitioned from amateur to professional, Corkery began to feel anxious.
"For the next five years, a lot of it was pressure – to keep your name up there. You had guys coming through like, God rest him, (Anthony) Foley, (Eddie) Halvey, Dennis McBride, all chomping at the bit. You had guys coming in from the UK just turning up for squad sessions because they had an Irish passport – the likes of Dylan O'Grady and Dave Erskine all turning up out of the blue. So there was constant pressure on you".
But Corkery had always dreamed of being a professional rugby player. After the World Cup, teams in the UK began sniffing around. Contracts were put on the table. There was an allure. A glamour to it all. He headed for Bristol and expected everything to be a step up from Cork Con and Munster. On one level it did feel different – he was performing to earn a crust. But this was still the infancy. Even in England, there was a lot of stumbling around in the dark to find the light switch.
"They gave us weight programmes and nothing else – to get us as big and as strong as they possibly could," Corkery remembers.
"This might sound ridiculous but I got up to 2o stone with a 22-inch neck. But I couldn't move around the park. All of my power, flexibility, pace had all gone. The amateur ethos was still there to a certain degree but you were playing in a professional world. In certain respects, it took about five years for it to get to the level where it should've been. So there were a lot of guinea pigs out there and I would definitely put myself in that category.
"From a medical perspective, there was a physio in the club who you saw when you got injured and that was it. There were no pre-scans or post-scans or MRIs. I thought it was going to be a bit more professional but it wasn't.
"When I came back to the Munster setup under Declan Kidney, it was far better. That was more an eye-opener than England.
"When the call came from Munster to come home, it wasn't even a thought. I saw what was happening over here and I longed to be a part of that ethos, that Munster ethic. I still live and die by it. I rule my life by it to this day. To be back in it was exactly where I wanted to be."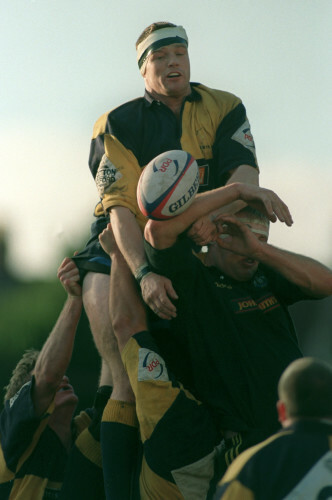 Mike Egerton David Corkery in action for Bristol. Mike Egerton
Corkery's game was about physicality, power and aggression. He was an intimidating, imposing ball carrier and tackler. He hit hard. He was hit hard. It was expected. Injuries mattered little. The word wasn't really a part of Corkery's vocabulary. Injury meant stepping aside. It meant losing your place. And he wasn't going to let that happen. Through it all, there was the concern. The anxiety.
"We'd take shots to train – not to play, just to train," he says.
"A lot of that would've come from the amateur era: dying for the cause and all of that, dying for the jersey. And that's just the way some of us were. Whether it was right or wrong at that stage, we took those shots just to mask the pain.
When I list the injuries I had before the age of 27, it's flabbergasting. Alone on my left knee I had 22 operations. I had ruptured both my Achilles. Dislocated both shoulders. Broke most of my fingers. Got numerous concussions, with very little protocol. I'd come off the pitch seeing three guys and they'd send you back on five minutes later and tell you to hit the one in the middle. Nowadays it's still a very hot topic but there's a lot more care taken with the players. Again, I don't hold anyone responsible for those actions – a lot of it was my own choice. I would've done anything to play. Anytime you pulled on the green jersey or the red jersey of Munster, you always viewed it as 'This could be my last game'. You never wanted to miss one. You never wanted to take time out to allow someone else take your position. It was selfish to some degree but that was what some of us were prepared to do just to keep playing.
Munster was special for Corkery. The environment, the atmosphere, the unique band of characters. The big games. A litany of strong, uncompromising, unforgiving players.
"The craic we had… that's what I miss most about the game," Corkery says.
"People will ask – 'What do you miss most? The game? The competition?' It's the dressing room. The bond you create in certain scenarios. And as it transitioned into the professional era, a lot of that was gone.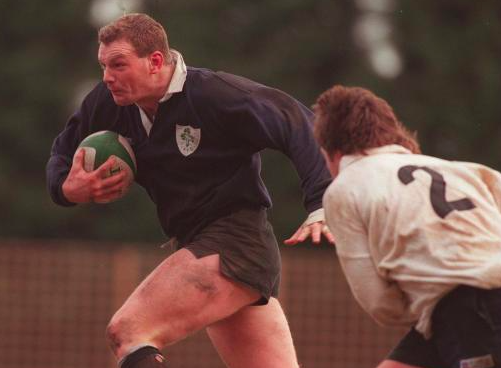 "I remember Paco (John) Fitzgerald calling us up to his bedroom and we sat on his bed. It was coming close to his end and I remember a tear rolling down his cheek and him saying he'd never won an Inter-Pro championship before. Myself, Halvey, Foley, Gabriel Fulcher, Mick Galwey, Peter Clohessy were all there looking at this guy and to be part of that setup was just incredible. That's what made Munster so special.
"If somebody said to me I could play one more game in my life – would it be the Lions, Ireland or Munster? And it would be Munster, without a shadow of a doubt. People would say the Lions or Ireland is the pinnacle, but for me it was pulling on that red jersey".
But even a return to the familiar couldn't rid Corkery of his demons. The injuries began to stack up. The darkness, that voice in his head that he was able to silence when playing a game or immersed in a training session, began to get louder.
"It's the constant, constant worry," Corkery says.
The what if. 'What if I get injured?' 'What if I lose my confidence?' 'What am I going to do?' 'I don't have Plan B in place'. You're in bed at night, and night-time would always be the hardest because you have time to think. And when you start to think, you compound it. It starts to speed up. Other issues come into play and you worry about that. You worry about the future. Everything becomes a big mess and you can't figure it out. And there was nowhere to go back in our time. There wasn't IRUPA (Irish Rugby Union Players' Association), you couldn't really speak to the coach of the team because his job was to get the best and he had to be selfish for his own good and I fully understand that. It was difficult. I can vouch for that. I know a lot of guys who haven't come forward would've been in the same boat. It's just the worry, worry, worry and that's the pressure that comes with professional rugby. It wasn't like we were on huge money or anything like it. We were on a basic wage but beyond that, we were doing something you loved and that's why you never gave up an opportunity like that.
"It was what I was respected for. Your willingness to keep that going for as long as you can… it probably comes back to the worry thing. You're worried about what will happen as soon as the plug is pulled or you lose your contract. Everyone is an individual. Everyone has their particular issues and I can't speak for anyone but myself but I know there are other guys who would've gone through the same issues that I went through and have troubles because of it."
James Patterson / YouTube
There's a scene in Darren Aronofsky's superb 2008 film The Wrestler where the ageing, well-worn, weak-hearted, Randy 'The Ram' Robinson sits in a changing room with his drug dealer and buys $995 worth of pills and thrills. It's just to get through. Just to keep going. It's not to gain an edge. It's just to survive. Just to remain relevant.
As Corkery details the abuse his body took and his willingness to push through the pain, the similarities are striking. Except, he was still in his mid-twenties.
"My body was a walking car crash," he says.
"What finished me was I ruptured both my Achilles. I snapped them – one within six months of the other. I had just got back to 100% and the other one went. I had five compressed disks in my lower spine. I remember being withdrawn from the 1999 World Cup because my back went into spasm. It was so bent and mangled from the spasm that I had to crawl into the toilet. And I mean crawl. The pain was so severe. I was bent over like an old man. Actually, probably worse because at least an old man could walk. And you constantly had these worries.
"My back is bolloxed. My knee has no cartilage. It's bone-on-bone. For the Achilles to snap, I don't know if it was a God-send or was it fate? I would've kept going. I wouldn't have stopped. My body would've got worse. The five compressed disks would've become six and seven and eight.
"It had got to the stage where I was taking painkillers just to train. Taking shots in my fingers just to catch a ball. I don't know what condition my body would be in today if I didn't go then.
"I finished at 27, at the peak of my career. I'm not blaming anyone for that. A lot of it was down to my own ignorance. I was the one who went training. I was the one who took the shots, who took the painkillers. I was the one who decided to cut off my cast with a hacksaw out the back with my foot stuck in a vice just to get back."
More than a little taken aback, I interrupt and ask him to be more specific with that last one.
"I had broken my ankle," he says.
I remember sticking my leg in my father's vice in his shed out the back and cutting off my cast with a hacksaw just to go training. I was cutting it off after four weeks and it should've been on for eight. And I trained that night with Cork Con. I just wanted it. I just wanted it so badly. And I wouldn't change that. That was the drive that was in me to be the best I could.
"That's me. That's who I was. Someone asked me the other day – 'How would you like to be remembered in the game?' And if you can have the respect of your peers, those guys would go to war with you, that's all you can ask for. And I think I would have that with the majority of players I played with.
"Regrets? Yes. But major regrets? No. I gave it everything I had. Everything.
"And you look at guys out there who had more talent in their baby toe that I ever had but just didn't do the extra work and didn't put in the commitment. They're the guys who'll be looking back and saying, 'Fuck it. What if?' But I don't have those what-ifs."
Mike Egerton Mike Egerton
Corkery should have much more than 27 Irish caps and a three-year pro stint with Munster. But the injuries got too much. They cost him another World Cup in 1999 and a Heineken Cup final appearance the following year. 2000 was when he formally announced his retirement. On a Friday night in Limerick the previous November, he went down clutching his right leg. This time it was just too much. No more pills. No more hacksaws. Back to reality.
Already heavily weighed-down by his father's suicide just a few years previously, he was vulnerable. Now, all he had was time. Time to over-think. Time to over-analyse. Time to stress over the big things – like his own future and what he was going to do next – and the tiny, insignificant details. But there was also a frustration, an anger. He was 27, at his peak. And it was over. His peers were training, playing games, getting capped. And that made it worse.
Overnight, he slipped to the shadows.
"Worry would've been a big part of my career," Corkery says.
And I certainly suffered because of it when I left the game. I was in a dark place. It literally goes from white to black in a flick of a switch. The phone stops ringing, the journalists stop ringing. The guys who you've lived with all of your lives are on a different pathway – they're training everyday and you're in the real world trying to look for a job. It's a bubble and when it bursts nothing can prepare you for it. The guys today are given much more schooling and they try to have a Plan B in place. But the longer they're in it, the harder it's going to be. Guys like Luke Fitzgerald – maybe on the outside he's doing really well but I can guarantee you there are times in his day or in his week when Leinster are playing well and he's wondering why in God's name he's not out there and he's wondering how can they be doing so well without him. They're all the things that go through your mind. They may be a bit selfish but that's the harsh reality. Whether we like it or not, that's professionalism in rugby.
"IRUPA are there now and are doing great work behind the scenes but it's a very hard transition to make. From being on top of the world and at the peak of your career to suddenly having the lights switched off overnight. Especially with injury.
"The likes of Brian O'Driscoll and these guys who get to choose their fairytale ending… it's fine for them to a certain degree but I can guarantee you they still miss it. When it's taken from you overnight because of injury, it's fucking hard. And it takes a long, long time to get over it."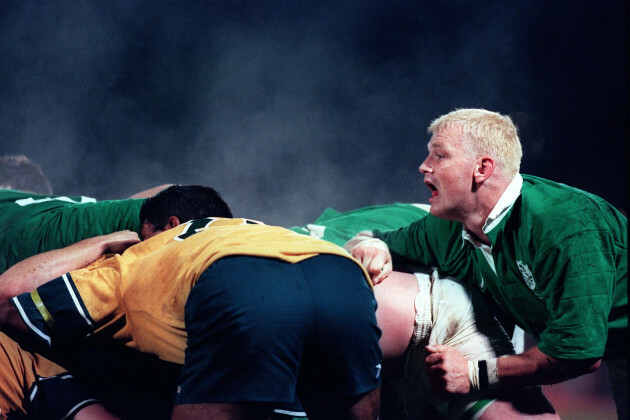 Patrick Bolger / INPHO Corkery in his last appearance for Ireland in a clash with Australia in June 1999. Patrick Bolger / INPHO / INPHO
Corkery remained in the game after he finished playing, taking on a job as a Development Officer with the IRFU. Then came a family business venture. Then came the economic crash. And then came a heightened struggle. The voices were at their loudest. The doubt, the despair, the sleepless nights and the drowned bedsheets. There was a stint as manager of a local Tescos in Cork – which he has previously described as the lowest ebb ('a concrete prison') – before things began to turn around. Now, he's in a much better place.
But he feels his rugby career was the source. It's where it started.
"It was all I knew and all I did," he says.
Rugby was my life and that was the problem. If rugby wasn't my life, I would've been fine. It was what I was half-decent at and you just didn't want to let it go. I look across at the UK and see someone like Paul Gascoigne – so much money but so much spare time as well. And time is the killer. It's how you fill that time and that was the big thing for me when I finished up. 'What will I do?' 'Where will I go?' 'Who will I speak to?' And there was nobody. It was the day when the phone stopped ringing. If I ever wrote a book that's what I'd call it – 'The Day The Phone Stopped Ringing'.
"When it's gone and you're not part of it anymore, you'll rarely go to a game. No matter what you do to try and replicate that same feeling of playing and being in the dressing room with the lads, you just can't do it. I've done some coaching and I still am coaching – and it's a poor second. Nothing can beat being out there with the lads, being a part of it. Sweating and bleeding and crying with those guys. I love watching the games on TV and I'll go to the odd one but it's very rare. That's a personal thing. That's how I dealt with it and continue to deal with it. Going to the games I find difficult."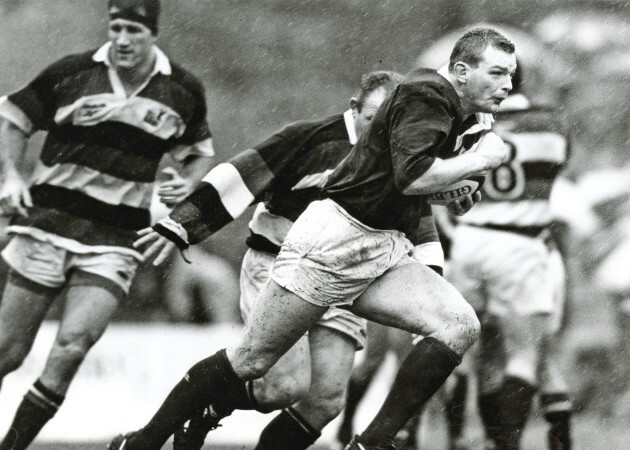 James Meehan / INPHO James Meehan / INPHO / INPHO
As we wrap up, we return to 1995. If he could have changed anything about his 21-year-old lunatic self, what would it have been?
"In terms of how I played and the effort I put in, there'd be no change," he says.
"I didn't have the greatest skill set in the world. I was quick enough but aggression and tackles was what I was known for. So I wouldn't have changed it for the world. But I wouldn't have been as stupid."
Subscribe to The42 Rugby Show podcast here: