TWO NAMES DOMINATED coverage of the 2017 World Athletics Championships; Usain Bolt and Mo Farah.
If you watched it on the BBC, you couldn't escape the pair; if we weren't watching slow motion replays of past successes, we were hearing booming voiceovers telling us they were the greatest humans to every live.
Their pictures even adorned the cushions on Gabby Logan's couch.
Given their dominance of athletics over the past decade and more, it's perhaps not surprising, but the lack of serious questioning by the host broadcaster about Farah's links with controversial coach Alberto Salazar frustrated twice European indoor gold medallist David Gillick.
Farah, for his part, denies any involvement in doping and said in July this year: "I will never ever fail a drugs test."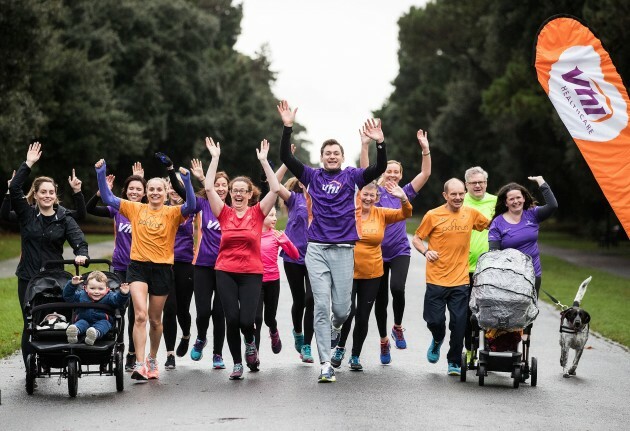 Dan Sheridan / INPHO Vhi and parkrun Ireland support local communities in organising free, weekly, timed 5k runs every Saturday at 9.30am. parkrun events are open to all ages and abilities. To register for a parkrun near you visit www.parkrun.ie. Dan Sheridan / INPHO / INPHO
"It does raise a lot of questions if I'm brutally honest. There are valid questions that, unfortunately, Mo has never answered," Gillick told The42 yesterday.
"He's kind of proclaimed that 'oh, I've never failed a drugs test' but of course he's going to face questions when he's associated with coaches under investigation, and associated with an Ethiopian coach as well, and it does get a bit 'well, what is actually going on here?'
"I don't think Mo has actually answered those questions and then, in terms of his dominance and his progression, there were a few eyebrows raised, and I think that's where people were wondering what was going on."
And Gillick wonders if it was the threat of losing access to Team GB's star athlete that stopped the BBC from probing Farah, who has never failed a drugs test, further.
"I think you can have a go at the British media too, they never went near it, they never asked any questions over the Championships and almost kind of refused to go near the Mo Farah debacle.
"From their point of view, you can kind of understand it, if they do that, Mo won't talk to them.
"The questions have never been brought up. The likes of (Steve) Cram, (Brendan) Foster and the pundits, never really spoke about it. And everyone else was talking about it, but they're not.
"It's an example of how someone gets so big that their home broadcaster is afraid that, if they raise a couple of questions, he won't talk to them and that would be a major setback for them.
"Over there, a lot of the press was organised around Mo. I went to the press conference after his 10k and he literally spent 90 seconds in there and then went out again.
"Later on in the week, he had his own press conference where media were invited to it, and that tells me it's all a bit orchestrated.
"Now, I'm not saying that Mo Farah is on drugs or anything like that but I do think, they're just managing what media are there and what media are going to ask questions."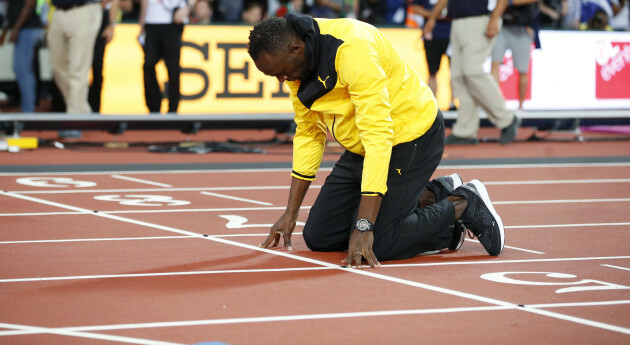 Xinhua News Agency / PA Images Bolt said goodbye to athletics in London. Xinhua News Agency / PA Images / PA Images
As Farah steps away from the track to focus on road running, Bolt is walking away from athletics altogether and Gillick says he'll be a big loss, especially for attracting casual fans to the sport.
That said, the 34-year old believes the Jamaican went on a year too long.
Exclusive Six
Nations Analysis
Get Murray Kinsella's exclusive analysis of Ireland's Six Nations campaign this spring
Become a Member
"There's no getting away from the fact that Usain Bolt stepping away from athletics will be a negative," he says.
"He transcended all sport and was a global superstar.
"Everybody knew who Usain Bolt was and he was coming from a sport that's not really at the forefront of people's minds for seven or eight months of the year.
"So it's sad to see him stepping away because he put bums on seats but it's also an opportunity for someone else to come through.
"The way he went out was obviously disappointing; the injury, getting beaten by (Justin) Gatlin, etc, but, at the end of the day, all things have to come to an end.
"I actually think it was a year too many for Bolt. His idea was probably to retire after Rio but the World Championships were probably too much of an incentive to keep going for one more year.
"But he just wasn't fit, he wasn't as sharp as he has been in previous years and he was, obviously, a year older."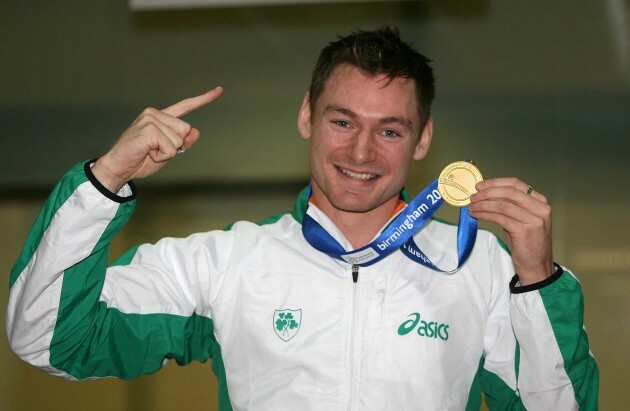 Lorraine O'Sullivan / INPHO Gillick has swapped the track for the mic and he's enjoying it. Lorraine O'Sullivan / INPHO / INPHO
Ageing is one race no athlete can win and Gillick has now settled comfortably into life after racing on the other side of the microphone, following up his role as a roving reporter for RTÉ in Rio with a similar job in London.
"I'm enjoying it. I suppose, last year was my first time doing it and I was a bit worried about how I'd feel watching because, in the four years after I retired first, I found it quite difficult to watch athletics.
"This year, at the Worlds, I didn't feel like I wanted to be out there on the track. I could still empathise with the athletes and what they were going through, but I was quite happy sitting up in the stands.
"It's a good place to be because you give so much to your sport that, when you retire, you still want to be out there, so to have that position where I can see it from a different point of view, was a very enjoyable experience."
Gillick did go through a period where he admits he hated running, but that changed when he discovered park runs.
"It's been brilliant for me on a personal level," he says.
"My local park run is Marlay Park and I went through a phase of hating running. Then I decided I needed to get fit again, went up to Marlay Park and saw a load of people running and thought 'what's this?'
"I still go up every Saturday morning and it's played a huge role in me loving running again."
Vhi Ambassador, David Gillick is calling on walkers, joggers and runners to join him at St Anne's parkrun on Saturday, 19 August when Vhi will host a special event to celebrate their partnership with parkrun Ireland. To register for a parkrun near you visit www.parkrun.ie.