IN 2000, THE year after Ulster won the European Cup, they finished last in their group with zero points from six games, the worst attempt at a defence of the title in the history of the competition.
They finished bottom again in 2001 and for the rest of the decade never came close to making another quarter final.
There were numerous Irish squads with only one or two Ulster players included, and often the coaches involved were accused of making political selections to keep the Northern quota up.
It was quite a depressing period for a province that in the 1980s regularly produced more than a third of the nation's starting team.
Then in 2010 David Humphreys was asked to take over as their director of rugby. A local legend, one of Ireland's best ever out-halves and a trained solicitor. He was an obvious choice. Ulster chose a man with status, determination, intelligence and an understanding of the business world.
The rewards on and off the field were almost immediate. They signed three South Africans in Johann Muller, Ruan Pienaar and Pedrie Wannenburg. The signings were so high profile, and Ulster at the time so weak, that wild rumours circulated about their sources of funds. It became so farcical that at one point the province had to deny Rory McIlroy was bankrolling their salaries.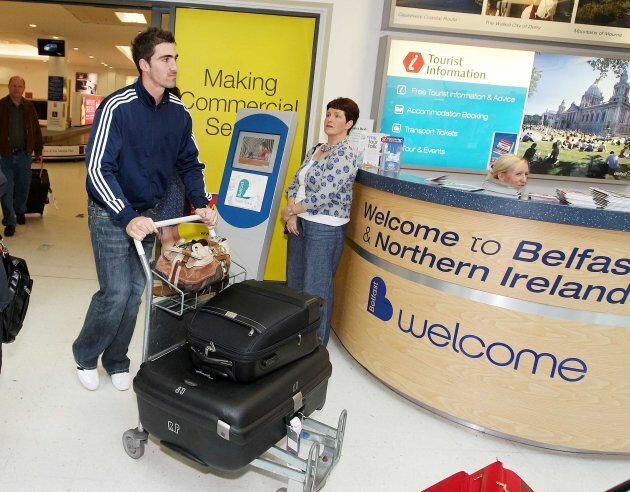 Pienaar touches down in 2010. Pic: INPHO/Presseye/Jonathan Porter
The truth was that Humphreys dug a little deeper than mere talent when identifying his targets.
He flew to South Africa to meet Pienaar, who had generous offers from France and England at the time, and got to the core of the man straight away. Humphreys sold the province, he sold ambition, he sold Belfast, and he sold the Ulster culture.
Pienaar, a man with a strong faith, was encouraged by Humphreys' words and came to visit Belfast soon after. He was almost sure he would sign, but the deciding factor came when he went to church with his wife. An evangelist was visiting from England that day, and he told Pienaar God had opened a door for him. Pienaar took it as a sign, saying he wasn't here just to play rugby, but also to 'touch lives'.
That bit of luck/providence was the push over the cliff that the South African needed. Crucially, his name gave credibility to what Humphreys and Ulster were trying to build. Wannenburg and Muller, both devout Christians, also spoke of how comfortable they felt in Belfast. Tommy Bowe, Jared Payne and John Afoa would follow. Humphreys also began to grow the game beyond the traditional schools and clubs, helping to billow the embers in places like Cavan, Donegal and Monaghan.
That year they made an away quarter final, pushing Northampton hard in Franklin's Gardens. The crowds, already quite loyal, started to grow further.
Outside criticism
Perhaps the most satisfying aspect of his reign is the sense of steady progress, which from the outside always seems more encouraging than teams that peak and trough.
He has at times come under huge pressure from critics, mainly those south of the border, but stuck to his guns. The decision to get rid of head coach Brian McLaughlin after taking the team to a Heineken Cup final looked hasty, but Mark Anscombe has brought a new level of sophistication to their defence and backline play.
Paddy Jackson was picked for the European semi-final and final in 2012, ahead of David's brother Ian. Jackson was mediocre in the semi against Edinburgh, and had a horrible final. It looked like too much too soon. Humphreys persevered though, and only this season has that strategy truly borne fruit with Jackson currently ahead of Madigan and Keatley in the Irish pecking order.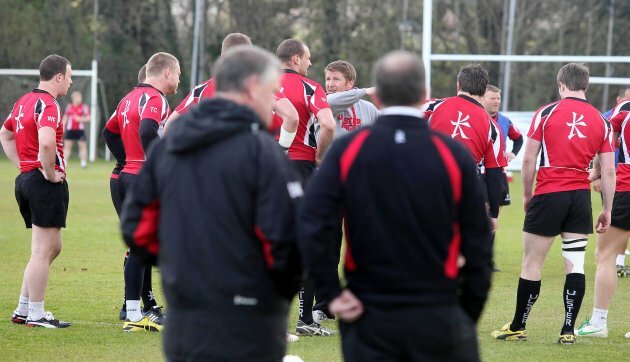 Humphreys watches on with former coach Brian McLaughlin as defence coach Jonny Bell speaks to squad. Pic: INPHO/Presseye/Jonathan Porter
There is still a long way to go, as Anscombe keeps pointing out. Humphreys says his dream is to have 15 Ulstermen starting for Ulster. At the moment they're heavily reliant on imports, and the academy doesn't yet compare to Leinster's. They only have two players on the Ireland Under 20′s side, and while Jackson, Luke Marshall, Craig Gilroy and Iain Henderson will all be close to the senior set up, none look like starters at this stage of the season.
They have, however, just won six from six in their pool, securing their first home quarter final since 1999. They're now a tier one side, Pienaar has signed on for another three years, and if a few things fall into place there could be as many as six Ulster players in the Irish team next November.
One of the key aspects of Humphreys' plan has been to keep catch up with Munster and Leinster. He reckons if they do that, then European success won't be too far away. They made the final in 2012, but that was partially down to a kind draw. They are only at the quarter final stage this season, but already they're a better side than in 2012, and for the first time you can genuinely say they are as likely to win the competition as Leinster or Munster.
Everything Humphreys has achieved has come about organically, requiring huge patience and a strategic mind. Considering all on and off-field factors, Ulster are probably the most improved franchise in Europe this decade.
Now all they have to do is win something.
Follow Second Captains on Twitter here