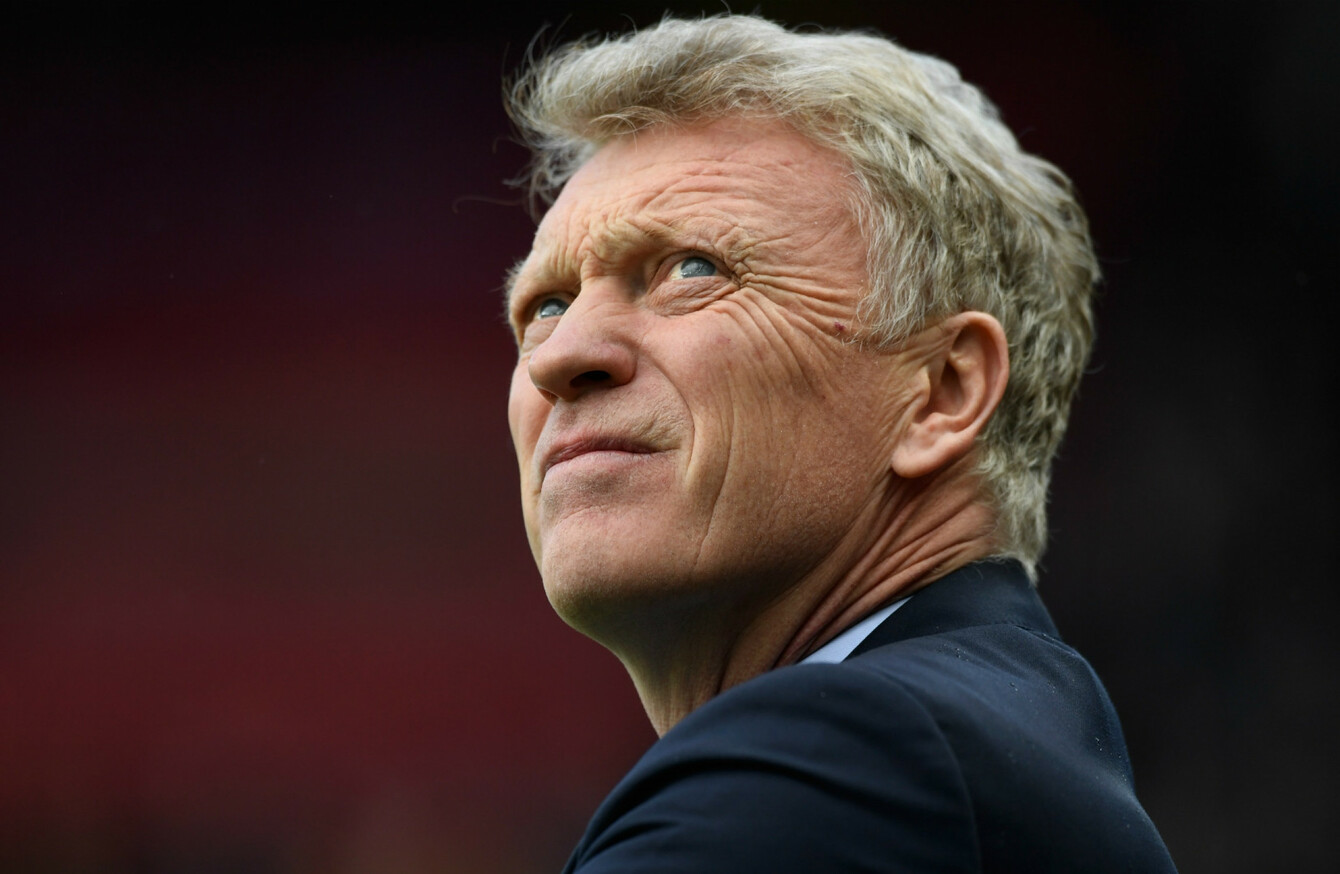 DAVID MOYES CONSIDERS his time at Sunderland to be his only regret, despite flopping at Manchester United as Sir Alex Ferguson's successor.
The Scot is back in Premier League management after being handed a short-term deal by West Ham as successor to the ousted Slaven Bilic.
His initial agreement will run through to the end of 2017-18, with his immediate focus locked on steering an underperforming club away from relegation danger.
Moyes is looking forward to taking on the challenge, with there still questions being asked of him on the back of troubled spells at Old Trafford and the Stadium of Light.
He told West Ham's official website: "Do I have a point to prove? Yes, I think I do.
"I've managed five clubs since starting out nearly 20 years ago, starting at Preston and then going to Everton. My period at Manchester United is well documented and I then did something I have always wanted to do by experiencing management abroad, with Real Sociedad.
It's only been the last job where I feel it wasn't a good move and I didn't enjoy the experience. So I'm hungry to make sure I get things right now.
"The focus here is purely between now and the end of the season. The first thing is to win the next game and build from there, and I'm sure we will be in a much stronger position before long."
Moyes has taken the reins at the London Stadium with domestic action making way for international competition.
Many members of his squad will be away with their respective countries over the course of the next fortnight, but the new man at the helm does have time in which to ease his way into a challenging post.
Moyes added: "It gives me a chance to get settled in and get to know how things work.
"I think we've got a good squad. At the moment they should be in a better position than they are, and I believe they will be come the end of the season.
"West Ham supporters are a very passionate group, and we need them behind us.
"How do we do that? By building a successful team, with good players playing well, and that's what we are aiming to do."
West Ham parted with Bilic on the back of a 4-1 home defeat to Liverpool which has left them 18th in the Premier League table.
They will return to action under the guidance of their new boss with a trip to Watford on November 19.
- Omni
Subscribe to The42 podcasts here: