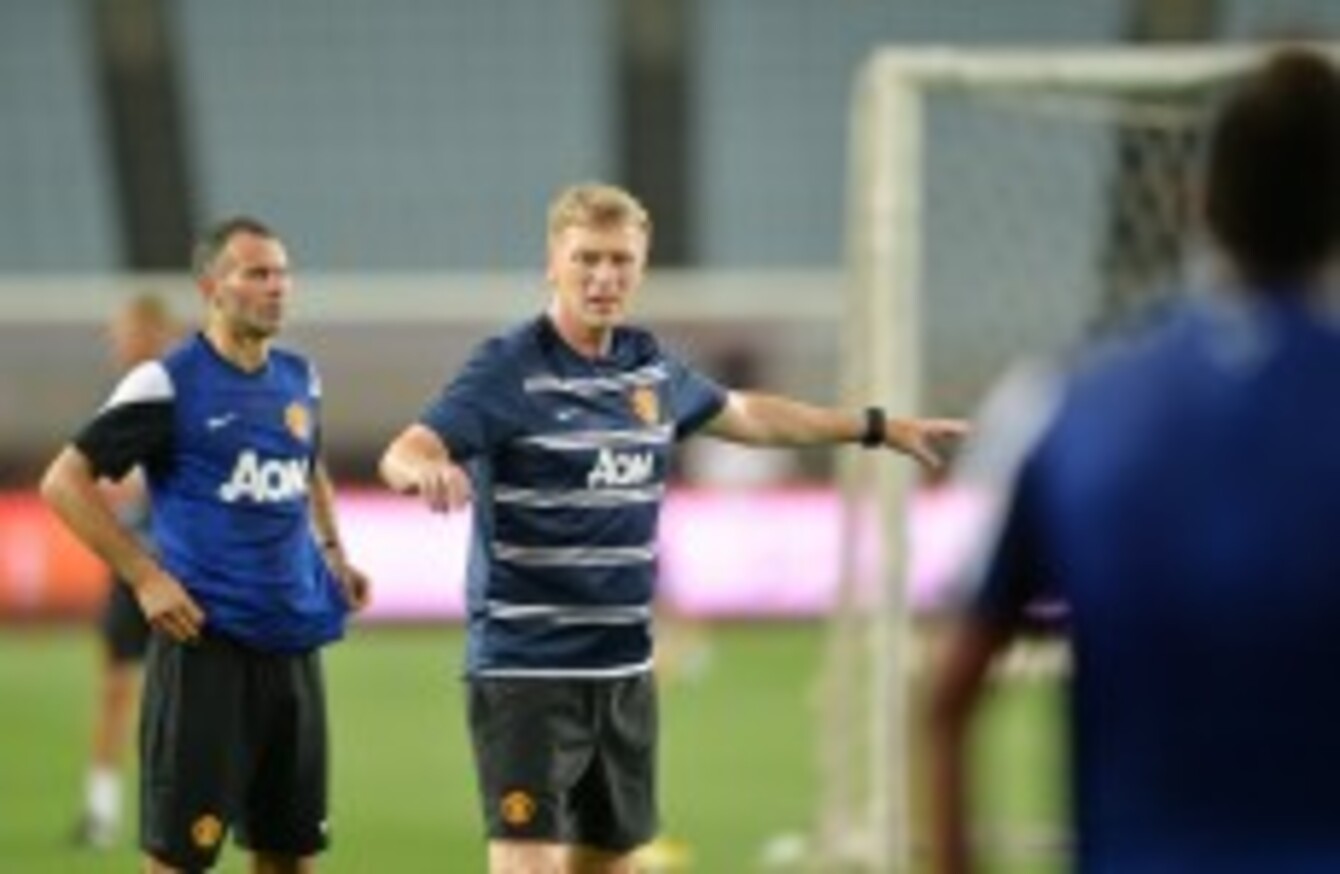 Image: Action Images
Image: Action Images
MANCHESTER UNITED MANAGER David Moyes admits the transition to taking charge of the club has been a challenge.
Moyes is already under pressure at Old Trafford after his team's poor pre-season results and has had to deal with ongoing speculation surrounding star striker Wayne Rooney's future.
The former Everton manager is reportedly targeting Marouane Fellaini and Leighton Baines from his previous club, as well as Barcelona midfielder Cesc Fabregas. Moyes said having to deal with a club which is 'on another level' had taken some adapting to.
"The transition from Everton to United has been difficult at times as I have hard decisions to make," he said. "Everton are a great club and I was proud to manage them, but I can't deny Manchester United is on another level. Let's be honest, it would be a step up from just about any club in the world."
Moyes has a chance to claim his first trophy in charge of United when they take on Wigan in the Community Shield at Wembley on Sunday. The Scot wants to honour the man he replaced — Alex Ferguson — with a victory against the Championship side.
"Of course I will be trying to make the Community Shield the first trophy of many but if we win it's something that will have been earned by Sir Alex," Moyes said. "It is because of his good work in the Premier League last season that we're in the Community Shield.
"I'll do my best to finish off the job, but it's Sir Alex who will deserve a lot of the credit if we're successful at Wembley."
Join TheScore.ie's Premier League Fantasy Football League using this code: 800052-191374; http://fantasy.premierleague.com