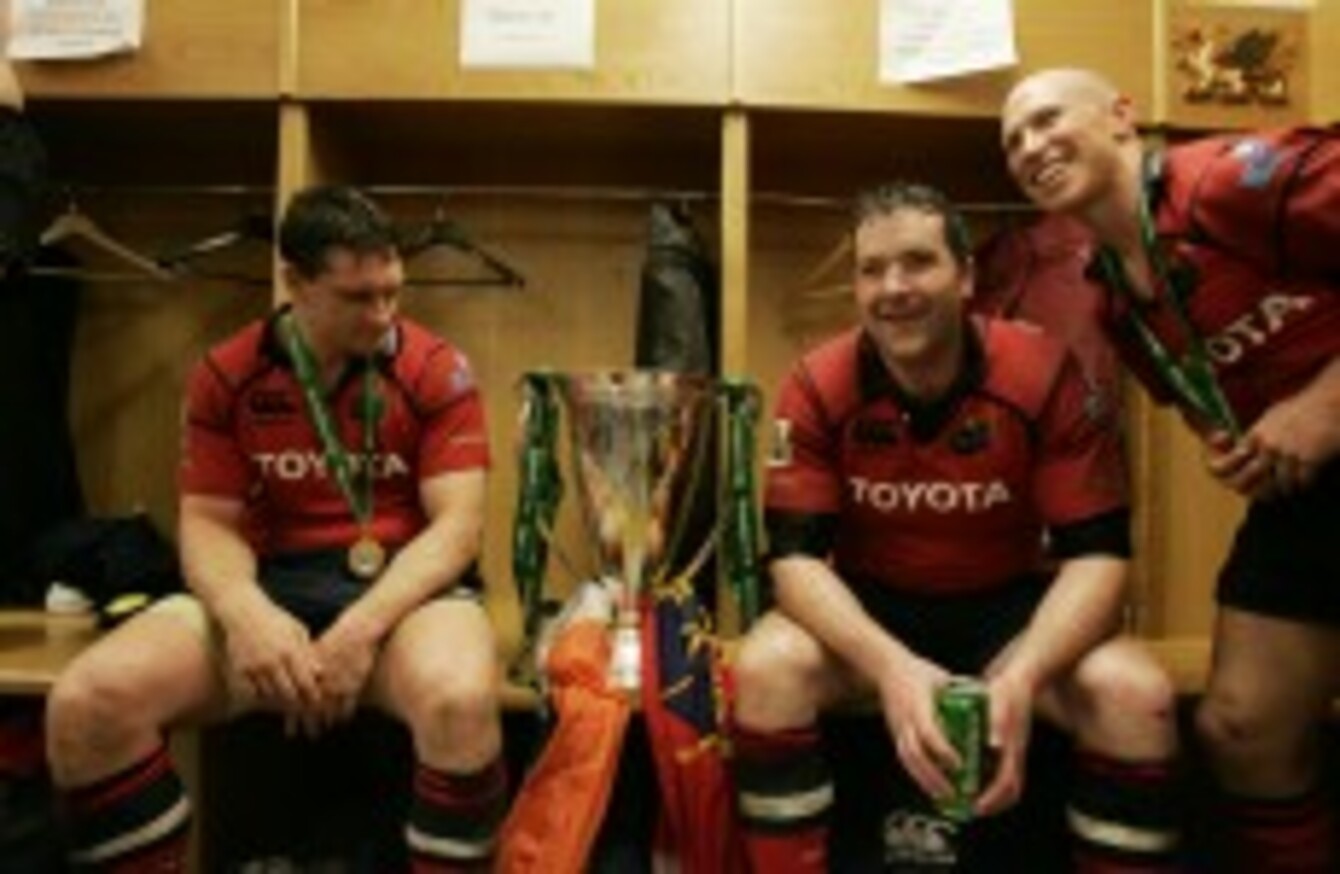 Image: ©INPHO/Billy Stickland
Image: ©INPHO/Billy Stickland
THERE'S A REASON that news of Anthony Foley's appointment to the head coach role at Munster came as no surprise yesterday.
Axel has been the driving force of Munster for many years and has obviously honed his coaching skills as an assistant with the province and during stints as forwards coach at international level and taking charge of the Wolfhounds and Munster A.
You don't have to have played with him to know what an intelligent player he was: Axel always had an innate ability to be able to read a game. It wasn't by accident that he was always in the right place at the right time, he could picture how a pattern of play was going to unfold. He always made the right calls and knew how to break down a defence.
That intelligence didn't stop when the game did though, Foley is every bit as bright in the team room as he was in the contact zone. In meetings, he's always been a leader with a strong grasp of tactical situations.
Challenges
Foley is 40 years old now, he's definitely served his time as a both player and as a coach. He's been a great help in getting Munster where they are, players respect him, like him and he's a great ambassador for the province.
Of course, it won't all be plain sailing. There are definitely a unique set of challenges for any coach stepping up from an assistant coaching role to being the head coach. For one, you're suddenly the one making the calls, making the decisions and it's down to you to rotate the squad – or not – to try to keep everyone happy, even if that is not really a realistic goal.
His assistants will aid in those decisions, but at the minute it's hard to say who he will look towards to be the new assistant and backs coach.
Obviously, Ronan O'Gara and Mike Prendergast are doing well in France with Racing Metro and Grenoble, and I'm sure either would love the chance of coaching a province. However, this job might come a bit soon for either of them, and so you have to think that current skills and kicking coach Ian Costello is a clear front-runner for the role as he is doing great work in that area at the moment.
Whoever he installs as his number two will have some impact on the overall gameplan, but I think Axel has a particular style of play that will suit Munster. He'll try to incorporate some of what Rob Penney has done for the province, but, for me, the style at the moment is a little bit of a hybrid anyway and working quite well.
The crucial thing for Munster is that they've picked the man best qualified for the job. There have been plenty of southern hemisphere accents around the team rooms of all five professional teams in this country, but having an Irish voice in a top job will be a great fillip for coaches at all grades in Ireland. There are plenty of Irish coaches around that are under-utilised and maybe we need to start nurturing our own coaching talent.
There are big advantages to having an homegrown coach, even if they're not the most tangible: they understand immediately the way of doing things, the mentality, the grassroots and school and they have a ready-made network of people to help them spot talent.
A foreign coach can come in and do all of these things as well, but it just involves a fair amount of catching up, getting up to speed and that can distract from other sides of the job.
Axel is Munster rugby to his core, there is little that could surprise him. And it will be no surprise when he continues to make the right decisions and becomes successful in this overdue first run at being a head coach.
David Wallace runs Mr Simms Olde Sweet Shoppe at the Crescent Shopping Centre. You can follow the latest goings on at the shop here or on Twitter @MrSimmsCrescent