Updated at 08:00
WEXFORD FOLK ARE a rebellious sort of people. It's in their nature.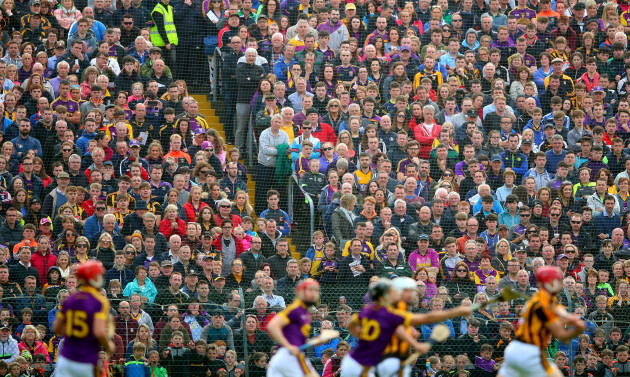 James Crombie / INPHO James Crombie / INPHO / INPHO
It's also in their history.
The Irish Rebellion of 1798 was an uprising against British rule across Ireland. Inspired by republican revolutionary group the United Irishman, it lasted from May to September and the death toll reached as many as 50,000.
The Wexford Rebellion was by far the most successful and destructive of uprisings that took place throughout the country that year. The rebels claimed significant victories in Oulart, Enniscorthy, and Wexford town, before over 15,000 British troops launched an attack on Vinegar Hill outside Enniscorthy.
The rebel leadership issued a call to all its fighters to meet the British army for the final, decisive battle of the rebellion. Lacking firearms, Wexford blacksmiths forged metal pikes for the Irish combatants  to use as their main weapons and bring down the British riders from their cavalry.
Despite a gallant defence, the British eventually took Enniscorthy but the Wexford Rebellion was a milestone on Ireland's long journey to independence.
Over two centuries later, a hurling rebellion of sorts is emerging from Wexford, led by their firebrand manager Davy Fitzgerald.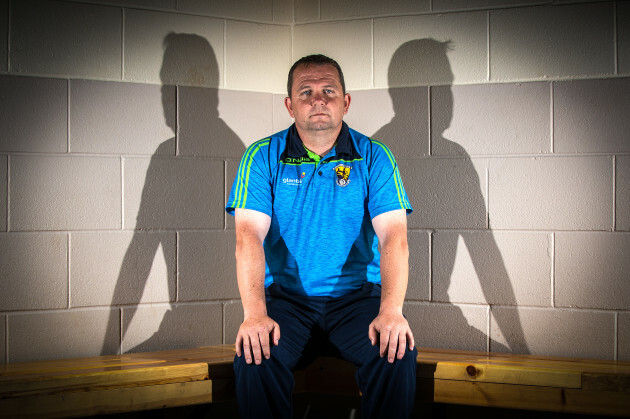 Bryan Keane / INPHO Bryan Keane / INPHO / INPHO
It's a match made in hurling heaven.
"We're a good match," he agrees. "The way they've made me feel makes me want to work even harder for them, to do it more.
"You can tell I'm in good form and the reason I'm in good form is the way we're being treated. Even though we lost to Tipperary they were still great.
"The test will be when we lose a few games, will they be the same? I really hope they are because I'm really enjoying it. And we will lose games, we might lose them well at some stage.
"I just hope they stay the same because it's a lot easier come down here and take that long drive when you've massive support. Where we've come from in six to eight months has been incredible."
Wexford had become accustomed to life in the doldrums, a long way removed from the glory days of the '90s.
Fitzgerald arrived over the winter and quickly turned Wexford back into a competitive force. On Sunday, they're bidding for a first Leinster title in 13 years.
"If you said to me at the start of the year that you'd win promotion and be in a Leinster final, I think if you asked anyone that they'd say you're off your head."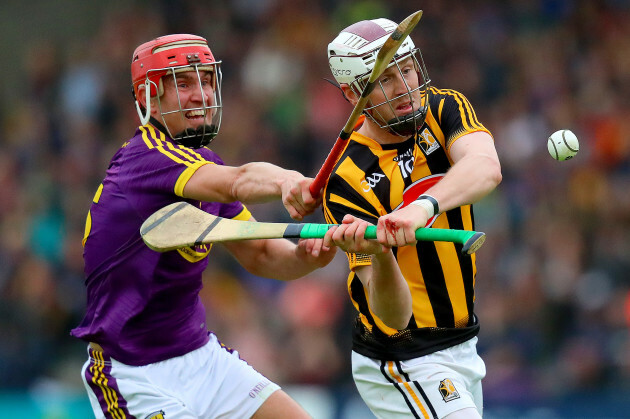 Oisin Keniry / INPHO Oisin Keniry / INPHO / INPHO
You get the sense Fitzgerald's recent 12-week suspension only served to endear him more to the Wexford public. His presence at the epic win over Kilkenny was almost mythical. He was there tucked away behind his customised box with its tinted windows. Out of sight but never far from the mind.
When the final whistle confirmed Kilkenny's departure from the Leinster championship, the 'Wexicans' emptied from the stands onto the field to celebrate. Within minutes, amid all the mayhem, their attention turned to the press box.
There stood Fitzgerald, their rebel leader, who emerged from his bunker with his fists clenched and raised high in the air.
"You get very few of them days in hurling," he smiles. "Whatever happens I'll cherish that one. Some people were saying we were 3/1 or 4/1 outsiders. That means we haven't really got a hope.
"When you go into a game like that and playing the likes of Kilkenny who I know worked so hard for it because they wanted to prove a point for the quarter-final.
"I'll tell you the truth, it's right up there. I was above in the box, but when I looked out onto the field afterwards, man!"
Part of the fascination around the former Sixmilebridge goalkeeper is the style of play he employs. On the face of it, Wexford use seven defenders with Shaun Murphy acting as a sweeper in front of the full-back line.
James Crombie / INPHO James Crombie / INPHO / INPHO
But it's far more complex than that. This is no blanket defence. When they win possession, Wexford work it out of the back line with a short game before hitting diagonal passes to ball winners on the wings.
Their forwards make clever use of space, drawing defenders out of position with dummy runs, leaving space for others to exploit.
"I've been working on this for fecking years," explains Fitzgerald. "With LIT, we have played the same way for the last number of years and we haven't been negative. It's just a different way of playing.
"I think we've played a decent brand of hurling. I think we've been really positive with how we've played actually, although some people would perceive it as negative – it's not.
"There is more to it than a straight seven backs that's all I'll say to you. Even with Clare there was a lot more to it than seven backs. People had this perception they wanted to see a certain thing.
"If you look at our shots ratio in every game, if you really look at our shots ratio, a lot of pundits haven't really looked at it, we're getting off a lot of shots. Will we score five goals a game? Probably not, but we'll put in a goal or two and hit 18 to 22 or 23 points. We're averaging 22 or 23 scores a game. That's not bad.
"I'll put it to you this way. People that know their hurling, go back and look at some of the top teams over the last 10 or 15 years. See how many people they have behind the ball at different times. I'm very certain they have a lot more than six back there, I'm very certain of that. Yet because you leave one man back there you get absolutely criticised."
James Crombie / INPHO James Crombie / INPHO / INPHO
Criticism has been a regular bedfellow of the 45-year-old's during his managerial career. In 2008, he brought Waterford to their first All-Ireland final in 45 years.
Five years later, he delivered just the fourth Liam MacCarthy in Clare's history. Both incredible achievements, nothing spared him from vitriol both inside and outside the counties.
The perception of his style of play and his animated nature of the sideline drew more critics than most. Not that it bothered him too much.
Exclusive Six
Nations Analysis
Get Murray Kinsella's exclusive analysis of Ireland's Six Nations campaign this spring
Become a Member
"Listen, I think over the last number of years whether it was Clare or Waterford, this stuff has worked. But it's not always going to work.
"I remember Waterford people were saying when I took over there that they were finished, they were gone, they were over the hill after they were hammered by Clare. But they weren't.
"When I took over Clare they hadn't one U21 (All-Ireland). We changed their whole style of play. You get a kick out of that, coming back. The same with Wexford.
"I enjoy that, so I do. I don't know what's ahead, but you love that bit of a challenge, you know?"
Bryan Keane / INPHO Bryan Keane / INPHO / INPHO
A battle-hardened Galway outfit represent the latest challenge facing Fitzgerald. They've taken plenty of stick in recent times too but the manner of their performances and victories this year have placed them as favourites to win the All-Ireland.
It's another step up from Kilkenny.
"We do know that we are underdogs. And you're not saying that to build it up, that is the truth.
"We know Galway are very hungry. When you've got a bit of stick as they have over the years, and I was actually delighted to see them winning the league. That shut a lot of people up. They deservedly did so.
"They've been very close and I think the league win was a good thing for them. They are one of the top one or two teams in the country, but isn't that good from a Wexford point of view that we get a chance to pit ourselves against the likes of them.
"The most important thing is that I want us to be able to go out and compete. I'm not thinking of winning a Leinster here. I want us to be able to hold our heads up and be able to go and compete.
James Crombie / INPHO James Crombie / INPHO / INPHO
"We've competed this year so far. Galway are going to try and blow us away. I'm sure Galway are saying to themselves, 'We've a lot more experience than Wexford do, we've a lot better players than Wexford do, we're going to teach them a lesson.'
"We have got to meet that challenge. And if we can hang in there for 20 or 25 minutes, then you're going to have a chance. But that's going to be the thing, the key. Tipperary tried to do it to us and got on top of us early but we managed to hang in there.
"We've got to do the same here. Galway are one of the favourites for the All-Ireland. They have massive physicality, they're able to hurl, they're able to run, they can play short and long. They can do everything. It's a big challenge for us, very big, on a big occasion which is another challenge we have to meet.
"But let's look forward to it. Let's go out there and see what happens and give it everything. And hopefully we'll get to show that Wexford bite and heart, that's what I want to see out there."
The42 is on Instagram! Tap the button below on your phone to follow us!