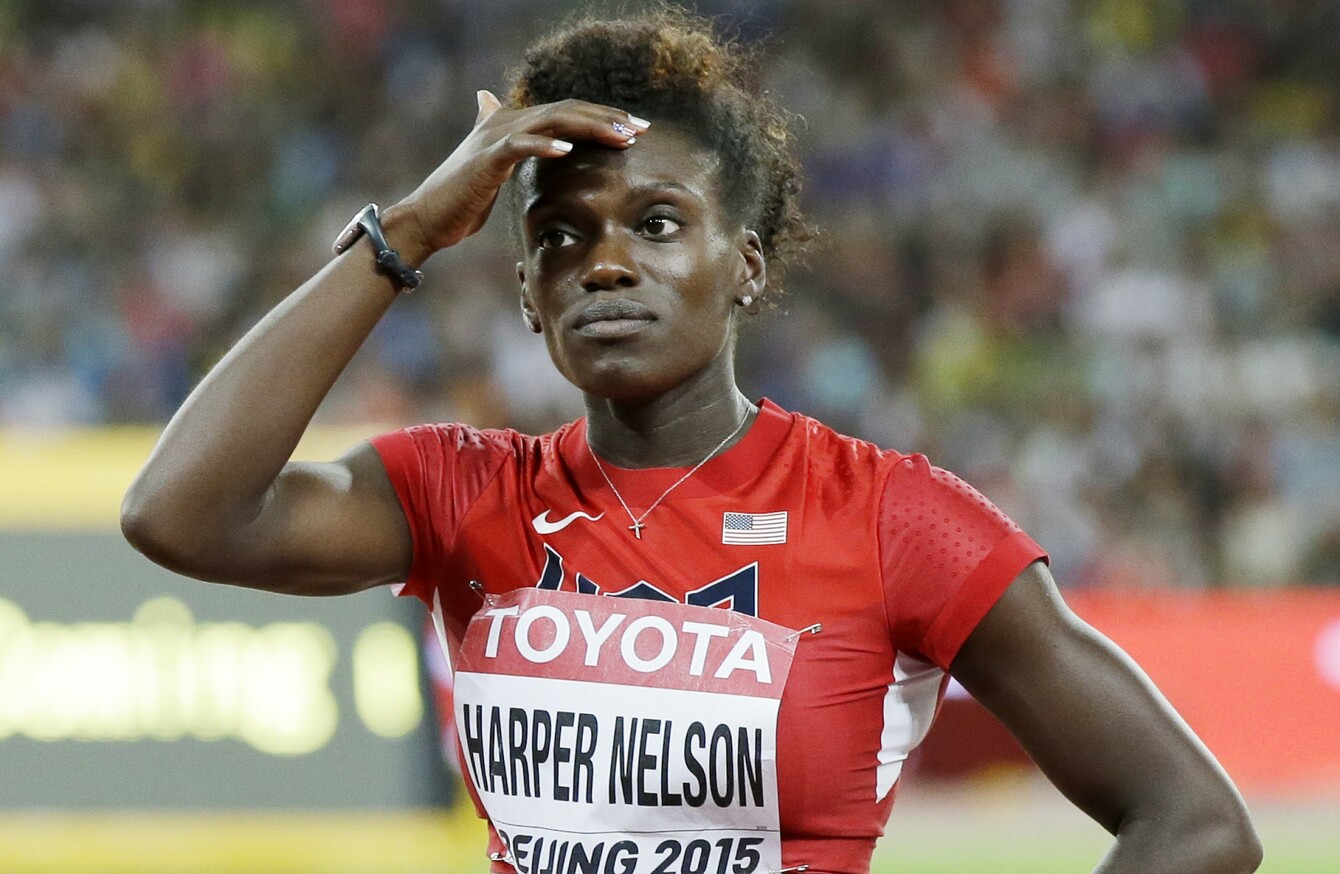 Harper-Nelson: banned until the end of February.
Image: Kin Cheung
Harper-Nelson: banned until the end of February.
Image: Kin Cheung
AMERICAN ATHLETE DAWN Harper-Nelson, the 2008 Olympic champion in the 100m hurdles, has been banned following a positive drugs test.
Harper-Nelson, 32, was handed a three-month ban after an out-of-competition test in December came back positive for the banned diuretic hydrochlorothiazide.
In handing down the ban, which has been in effect since 1 December, the US Anti-Doping Agency said that it accepted her explanation that the positive had been caused by prescribed blood pressure medication.
"Recently, I was rushed to the emergency room where I was diagnosed with high blood pressure," Harper-Nelson said in a statement on Twitter.
"As a result my physician prescribed a non-performance enhancing medication for high blood pressure that contained Hydrochlorothiazide, water pill.
I never hid my use of this required medication, but did fail to fully understand how it's [sic] administration was governed by current doping protocols.
"I take full responsibility of my mistake and have fully cooperated with IAAF and USADA in the handling of the matter.
"I have learned a valuable lesson and hope my mistake will serve as a reminder to all athletes to be diligent in thoroughly checking any and all prescribed medications."
Harper-Nelson won Olympic gold in Beijing in 2008, running a personal best of 12.54 in the final.
She shaved even more time off that PB when she returned to defend her title in London four years later, running 12.37, but had to settle for silver as she finished two-hundredths of a second behind Australia's Sally Pearson.
USADA said: "Following an investigation into the circumstances of her case, including Harper-Nelson's medical records, USADA has accepted Harper-Nelson's explanation that her positive test was caused by a blood pressure medication she was prescribed by a physician to treat hypertension.
"Harper-Nelson further explained that she made efforts to determine if the medication contained prohibited substances; however, due to using partial search terms, those efforts were unsuccessful."
The42 is on Instagram! Tap the button below on your phone to follow us!