IN SOME WAYS, 1993 was a lifetime ago.
The Troubles were still taking lives on all sides of the political divide. Indeed, just weeks before Alan McLoughlin scored that goal against Northern Ireland in Windsor Park, 10 people, including one of the IRA bombers, were killed in the Shankill Road bombing.
A week later, eight people were slaughtered in a UDA revenge attack in Greysteel, Co. Derry and the cycle of an eye for an eye until everyone went blind continued.
But there was hope too and 27 May, 1993 pointed towards the future
Mary Robinson, three years into her presidency, was about to become the first head of state to meet with the British head of state.
On Mount Everest, Dawson Stelfox and Frank Nugent were setting off on the final leg of a four-year effort to become the first Irish climbers to scale the world's highest peak.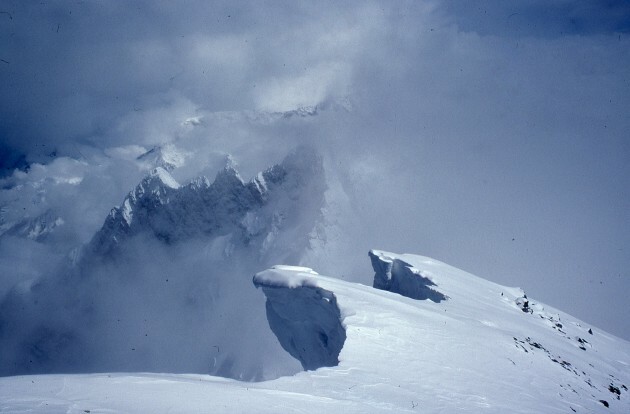 Dawson Stelfox Dawson Stelfox
Nugent didn't make it, but Stelfox — a Belfast-based architect with an Irish and British passport — found himself literally on top of the world.
And his first thought:
"How soon can I get back down?" he told The42 this week.
The long answer is that I'd been climbing since I was a teenager. I started off in Ireland before moving on to Scotland and then the Alps. I climbed in the Himalayas for the first time in my early twenties.
"The whole idea of climbing and bigger and bigger mountains was a long slow build up. But it wasn't until around 1990 that there was enough of us in Ireland who felt we'd a realistic chance to make it happen.
"It's a very different era now because any individual, if they've got a bit of money, they can book with a commercial company and will be guided up Everest. But 25 years ago, that wasn't the case at all. It was very much the amateur era and if you wanted to go, you had to do everything yourself. You had to raise the money, organise everything, take every decision yourself.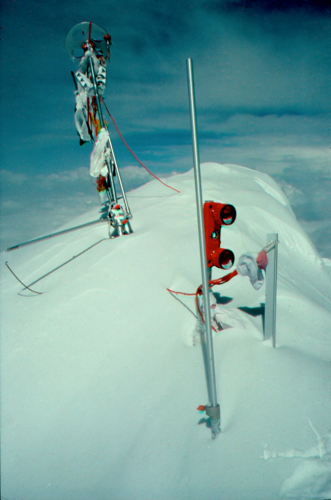 Dawson Stelfox Dawson Stelfox
"But we felt strongly that it was time an Irish expedition had a go. We made a lot of effort to engage not just the Irish climbing community but the Irish public too. That partly happened through an initiative with schools as a poster was sent out highlighting what we were attempting.
"And we offered places on the treks to walkers and others to come with us to our base camp and go up to the first camp. There was about 45 people who did that. So we saw it very much as a national expedition rather than a personal one.
When it came to actually succeeding, the immediate feeling was that, I'd gotten there not just with the help and support of the other climbers and the Nepalese guides, but also everyone back in Ireland who had supported us. We wouldn't have gotten there without that support.
"So though it was me on the top, my thought was very much that I was doing this for Ireland and wanted to share that with everyone who helped me get there."
There's a nice symmetry to Stelfox reaching the summit of Everest on the same day Mary Robinson met Queen Elizabeth. On the day Edmund Hillary and Tenzing Norgay became the first men to scale the mountain, Elizabeth's coronation was taking place.
But Stelfox and his team opted against following in their footsteps for a number of reasons.
Dawson Stelfox Dawson Stelfox
"Even by 1993, a lot of people had taken the Hillary-Tenzing route. We wanted to do something a little bit more difficult so we chose the northern route which, at that time, hadn't had a British ascent — if you assume that George Mallory didn't get to the top — and had very few total ascents.
"It was just starting to open up at that stage. One previous Everest link with Ireland is that in 1921, the Everest Reconnaissance Expedition to map out a route for climbing Everest was led by an Anglo-Irish gent called Charles Howard-Bury. That expedition included George Mallory.
We were upping the ante for ourselves because it was a bit more difficult but that was a very deliberate choice."
To put into context how difficult the final part of the Everest climb is, when Stelfox and Nugent left their final base camp at 5am 25 years ago, they were less than 600m from the summit.
But Nugent — having suffered with illness for much of latter stages of the climb — opted to turn back at 8,610m, leaving Stelfox to continue alone.
The pair had made an attempt to summit on 26 May but were forced to turn back because of high winds so Stelfox knew, with supplies running low, this might be his last chance.
At 30 metres, the Second Step makes up just 0.34% of Everest's total height but it has also been the end of many attempted ascents. Indeed, it's believed to have been the highest point Mallory reached before he disappeared on the mountain.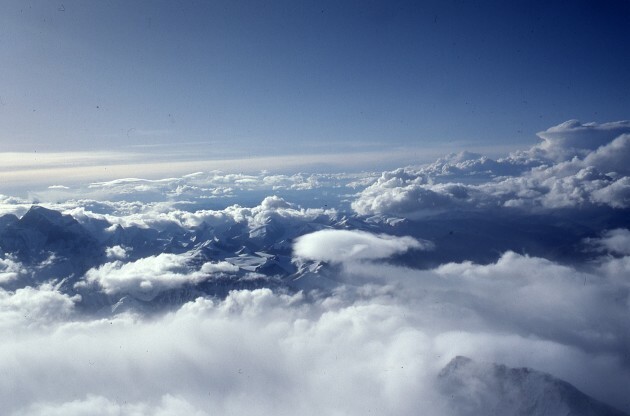 Dawson Stelfox Dawson Stelfox
Thankfully for Stelfox, a ladder left behind by a Chinese expedition in 1975 to help climbers over the Second Step was still there and it was at that point he felt the summit was in reach.
I don't like when climbers use the word 'conquer' when it comes to climbing Everest," he says. "I prefer to think of it as working with the mountain and it very much felt like that as I got closer to the top."
After 12 hours of climbing, Stelfox reached the summit and conditions couldn't have been more perfect. For 20 minutes he was there alone with his thoughts on top of the world.
"There was low cloud so what meant the peaks of the other big mountains were sticking up through the clouds. I could see as far as Kanchenjunga — the third highest mountain in the world — which is hundreds of miles away but I could see it so clearly. I could see Makalu too [the world's fifth highest mountain] which is quite close.
"You can recognise all these mountains but you're substantially higher than them too and you really feel that. To the north you can see the vast Tibetan plains and the scale of what you can see is just mind-blowing.
"It was just incredible."
The42 is on Instagram! Tap the button below on your phone to follow us!