LET'S GO BACK a few days first to provide some perspective.
When we looked ahead to yesterday's Munster hurling semi-final, we highlighted 5 key factors that would go a long way to deciding the outcome of the game.
Pauric Mahony's absence from the Waterford team was one of them but even without their talismanic forward, the Déise still managed to rack up 3-19.
Man-of-the-match was Maurice Shanahan, scorer of 1-9, was pretty much flawless on the placed balls bar one early range-finder.
And this was the afternoon when Shanahan, a player rich on promise, finally came of age as he accepted the leadership mantle in attack.
The Bennett brothers chipped in with two points each, Shane coming off the bench to contribute handsomely, and Jake Dillon scored that brilliant first half goal.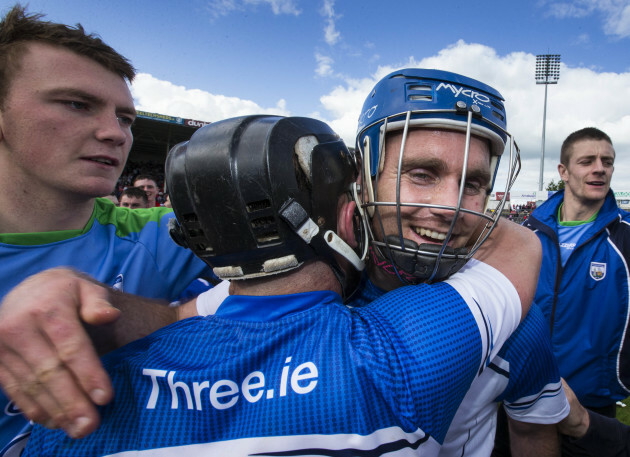 Cathal Noonan / INPHO The selflessness of Michael 'Brick' Walsh is crucial to Waterford's attack. Cathal Noonan / INPHO / INPHO
But the player glueing it all together was the man for all seasons, Michael 'Brick' Walsh, who provided the assists for Waterford's second and third goals.
His work-rate was simply phenomenal and while Brick made his name as a redoubtable centre half back, his fulcrum role in the forward line will be so crucial, with Mahony sadly ruled out for the remainder of the season.
We also wondered what impact last month's Allianz League final would have.
In hindsight, it provided Waterford with huge levels of belief and planted the seeds of doubt in Cork minds. A ten-point gap was too much to make up and in his brilliant post-match reflections with reporters, Waterford boss Derek McGrath spoke about how transferring League form to championship was one of the most pleasing aspects of a productive afternoon.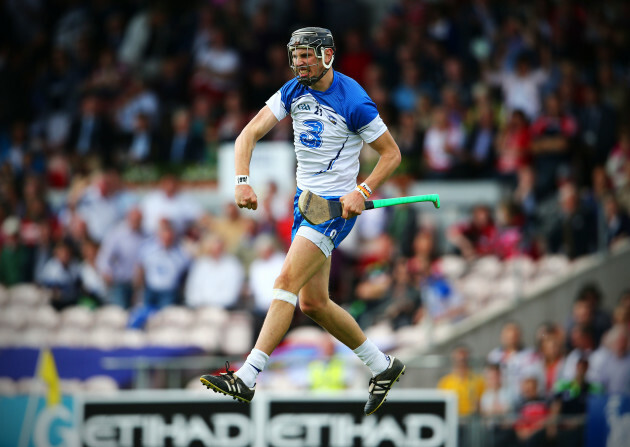 Cathal Noonan / INPHO Maurice Shanahan was a huge leader for Waterford on Sunday. Cathal Noonan / INPHO / INPHO
Waterford are no flash in the pan and while the doubt still remains that without Mahony, they might fall just short in the race for All-Ireland glory, a safe passage to the last six is now secured, the bonus prize for reaching a Munster final.
We also pinpointed the crucial match-up between Waterford's former Allstar defender Noel Connors and Cork's scoring machine Patrick Horgan. Connors won this individual duel hands down, again, with Horgan held to just a point from play.
Horgan appears spooked whenever he meets his nemesis and if Connors can continue in this rich vein of form, he'll be clearing the mantlepiece at home to make room for another bronze statuette.
We also asked if Jimmy Barry-Murphy would show some tactical nous in Thurles. He didn't and Cork paid a heavy price. 15 on 15 just doesn't work any more and McGrath won the tactical battle.
Cork did play some lovely stuff in the opening 20 minutes, working the ball through the lines from short puckouts with precise ten-yard stick passes. But when Waterford got to grips with that, they imposed their game on the Rebels, shutting them down at source and bringing a much-improved workrate to the table.
McGrath revealed how Waterford had watched a video dedicated to stricken Mahony on the bus journey to the game, and the emotion of that contributed to the team's slack start. McGrath is a superb innovator and always seeking new ways to motivate his players but he has fiercely driven individuals and above all, there's a real depth in the squad now.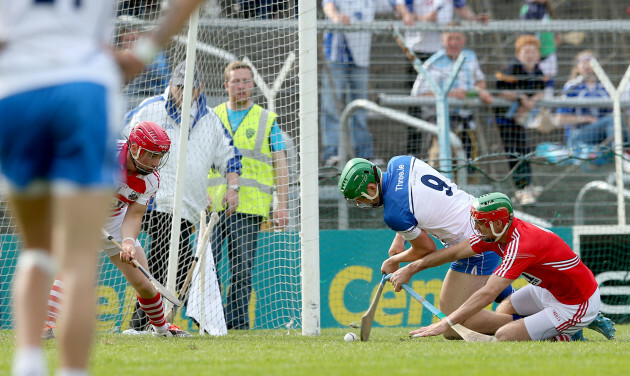 James Crombie / INPHO Substitute Tom Devine netted Waterford's third goal on Sunday. James Crombie / INPHO / INPHO
Subs Shane Bennett, Tom Devine and Patrick Curran scored 1-3 from play between them when they came on to finish the job and Eddie Barrett put in a shift for the final seven minutes plus stoppage time. But Waterford need everybody fit if they are to have a chance of claiming provincial and possibly All-Ireland honours.
Stephen Bennett revealed in an interview published in the matchday programme that he's continually troubled by a hip problem and the loss of one or two more key players would hurt Waterford.
Whether or not McGrath's men are genuine All-Ireland contenders remains to be seen. Their victory should be viewed with a degree of caution as Cork were down some key players themselves, notably Christopher Joyce, Lorcán McLoughlin and Seamus Harnedy, and looked like a bedraggled bunch of lost souls.
Tommy Grealy / INPHO Fintan O'Connor (right) is a key member of Derek McGrath's backroom team. Tommy Grealy / INPHO / INPHO
But Waterford remain unbeaten in League and championship in 2015, with promotion from Division 1B secured and silverware in the bank in the form of the Allianz League glory. Regardless of what happens from here on in, McGrath has bought himself some time. Fintan O'Connor is working wonders as coach and Fergal O'Brien has turned them into one of the fittest teams in the country, if not the fittest.
After Sunday's game, McGrath referred again to the desperate winter he endured following last year's campaign, when his team was relegated from Division 1A and failed to make a championship impact. But he now has the chance to his long-term vision and success has given him the breathing space that he needs to finish what he's started.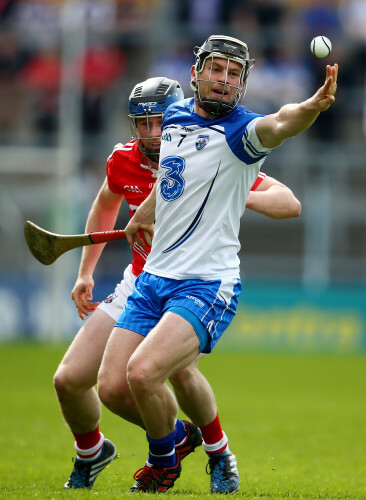 Cathal Noonan / INPHO Philip Mahony is one-third of a rock-solid Waterford half-back line. Cathal Noonan / INPHO / INPHO
The project has taken shape and while Waterford were unfairly labelled as the 'Donegal of hurling earlier in the year,' he recognised that a solid defensive base was required first and foremost. Is there a better half-back line out there at the moment than Philip Mahony, Austin Gleeson and Tadhg De Búrca? Doubtful.
What was also evident last Sunday was a greater emphasis on attack, and a willingness to take chances. That stems from the confidence and belief gained from results garnered earlier in the year. The shackles were off and where Waterford go from here is very much up to them.
Their quest for more trophies will be an enjoyable watch. As John Mullane stated in his newspaper column on Monday morning, Waterford are back where they belong.