THERE'S NO REPLACING that feeling of being on the podium.
No making up for the crushing disappointment of finishing fourth by one hundredth of a second. And, for now, Derval O'Rourke doesn't even have a medal to show for her promotion to third place in last year's Indoor European Championship 60 metre hurdles.
"Officially I have it, but I don't actually have it," she said of the bronze medal promised to her after  gold medallist Nevin Yanit was dethroned after a failed drugs test.
"The Sports council have a letter saying they'll call it third [for funding considerations], so it's third, but I don't physically have it. I don't even know what it looks like.
"I was actually moving house recently and I have all my medals [in one place] and I was going, 'it's so frustrating it's only four – it should be five'. It feels like there's one missing."
The medal has ensured this has been a rough year for the Cork athlete. Along with the missing medal, she had to undergo surgery on an injured Achilles and her funding remained at €12,000 per year – having been at the 'Podium' level of €40,000 in 2012.
It's a tough cut to live with, but O'Rourke has always planned for the day when athletics stops paying all of the bills. To fill the gaps, there is her weekly column in the Irish Examiner, some occasional appearances on RTE's Second Captains and gigs like yesterday's Coca Cola 'Thank You' initiative in Dublin's Iveagh Gardens.
"I'm very aware that it's taxpayer's money," says O'Rourke, "I'm quite grateful that I have any grant. Of course, I'm always going to argue that I think it should be more, but that's just how it is."
"I've always had it in my head that if I'm not making  enough money from the sport to survive I'd work and stuff." .
"It definitely is more difficult and it makes me weigh things up, but I guess it just makes me do other bits and pieces on the side. I've also written a book that's coming out in September, so hopefully that'll do well It was a big project.
"I've always planned for my career afterwards since I was 24. I've always been very aware that it's a very changeable world. You could have an injury in the morning that ends your career."
At 32, her return from Achilles surgery hasn't been able to end her career, but it has certainly given her plenty of off-track time to think about when the last race might indeed come. The pace of recovery after going under the knife has been frustratingly slow.
"In the middle of August I had the surgery, so it took until the middle of January until I was able to run again. That was quite a long time. And now I'm still trying to be quite careful, I'm trying to do a lot of stuff on grass, but in the past month or so I've been able to do a lot more jumps and the kind of thing I wasn't even able to do last year."
Exclusive Six
Nations Analysis
Get Murray Kinsella's exclusive analysis of Ireland's Six Nations campaign this spring
Become a Member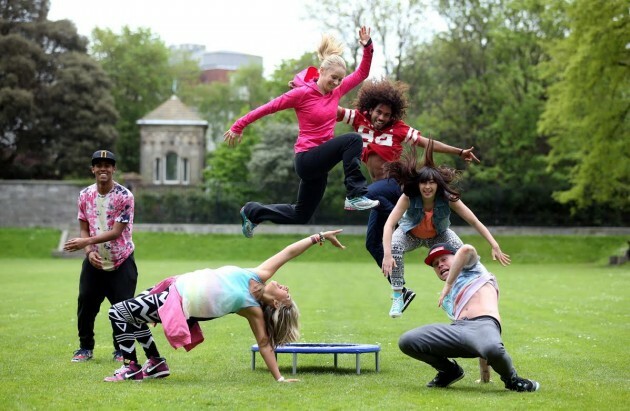 #Movementishappiness #Movementishappiness
The Cork woman's aspirational return target was to be the end of this month, but as most of her running is still being done on grass, May now seems a little close for comfort. O'Rourke has always excelled in peaking at big Championships and if she is to live up to her own high standards in European Championships in Zurich this August, this time could be her most efficient approach yet.
"I think I'll just postpone [the suggested start of a season in May] for a while and take stock, see what I can do over hurdles, what load I can tolerate.
"Because my leg has to not react if I do back-to-back races – Zurich is three races in a row – so hopefully the end of June. I quite like the idea of Zurich, I love European Championships."
A podium place there, and maybe a sixth medal in her hands, might just mean O'Rourke will hang up her spikes at the top of Irish athletics, but only September will hold the answer of how long she will continue racing for.
Retire? Review
"I've reviewed every September since I was 24. I won World Indoors when I was 24, and six months before that I thought about retiring because I had two years when I hadn't run a PB. For me, you have to review every year."
That hunger to compete on the biggest stage shows no sign of abating:
"The fact that the Championships are 12 months after surgery was always something that kept me very motivated, because it was quite a hard process to be motivated from.
"That has been the thing that has gotten me out most days, made me move my bum a bit and try and run."
Derval O'Rourke is an ambassador for the Coca-Cola Thank You Fund. Applications can be made for grants of €25,000 to go towards organisations promoting physical activity in communities. Visit the website here before June 16 to enter.
First published 0700