DISAPPOINTING SIX NATIONS campaigns tend to offer at least one positive knock-on effect.
No matter what the results of February and March, there will always be a warm embrace awaiting players back at their province. In seasons like this, when Leinster and Munster had already propelled themselves into the European knockout stage before the international window, the athletes checking out from a long stay in Carton House have plenty to relish about the return to the day job.
Though Ireland ultimately ended the Six Nations on a positive note, beating the champions and sealing second place along with top bracket-seeding for the 2019 World Cup, the good vibes weren't necessarily transmitted to all members equally.
There's a lot of Devin Toner, that's one of the reasons why he had been picked for the vast majority of Test matches under Joe Schmidt. So being dropped out of the starting XV to face England must have hit hard.
"It was disappointing," Toner says, but he quickly put that emotion aside to perform his duties in the tournament's final match and he's not about to circle back to the feeling now.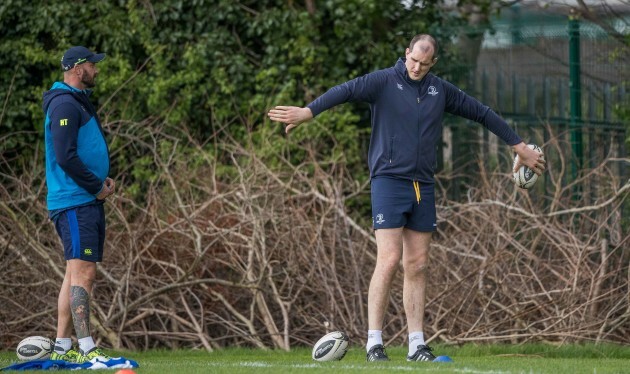 Morgan Treacy / INPHO Morgan Treacy / INPHO / INPHO
"People try to downplay the team ethic. But once you know you are not involved and you try to get over that, my our next job is to do what you can to help the team."
It wasn't as if the news came as a complete shock. Carton House is a small place when you live there for the best part of two months. Players pick up on subtle changes in interactions.
"You kind of get a feeling on the Monday or Tuesday whether you are or you aren't (starting). It is funny, because I knew I probably had not played to my highest standards during the Six Nations. But the Wales game, just before England, had probably been one of my better ones.
"I had been talking to Joe about it and we had said it was probably one of my better ones, particularly defensively just getting stuck in there. He just said that he wanted to freshen things up. He wanted to give Iain Henderson a go and that I had a fair few miles on the clock. He wanted to freshen things up. He had been looking back at myself and Donnacha Ryan in the Six Nations and he just decided to go with the pair of them. I was still helping getting the line-out together, helping as much as I could."
But enough of retrospection, because thanks to Saturday's terrific display against Wasps, Leinster have a very big and bright day to look forward to later this month.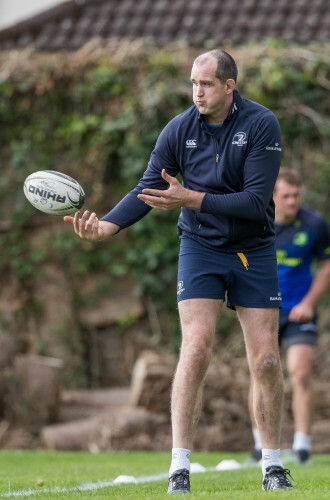 Morgan Treacy / INPHO Morgan Treacy / INPHO / INPHO
Toner was a replacement when Leinster won a famous semi-final victory over Clermont in Bordeaux back in 2012, back when he was still accustomed to having two numbers on his back and used sparingly behind his current head coach and Brad Thorn. So he doesn't have many stand-out memories of the day other than the obvious – Cian Healy's try off Rob Kearney's big break and Wesley Fofana spilling the chance to put Clermont in the final.
The clash on Sunday 23 April will more than likely come down to similarly fine margins once again. But Leinster are positively bouncing towards Lyon thanks to the manner in which they swatted Wasps aside.
Coming back into Leinster was really refreshing, getting into the swing of things with the coaches really putting it up to us in training. They were really tough training sessions so getting back into it was really good. And then to get the result was really unbelievable."
A refreshing environment in so many ways, perhaps none more so than the freedom Leinster display in their offload-spattered attacking game. With 68% possession, 17 offloads left the fingertips of tackled Leinster players on Saturday. Toner insists he won't be joining in the 'Sonny Bill Furlong" antics of spinning skip passes left and, scooping loose pills off the deck and into action. But there's no denying it's infections, and when you spot the 6 10″ lock operating at first receiver don't rule anything out.
"It's really enjoyable. We are playing the way we train. We are training to a very high tempo. A lot of the times, we are not really seeing numbers on backs, but in those situations, if at first receiver, you just try to do the best you can. It happens with Ireland as well but here everyone has to be comfortable in the ball."
The42 is on Instagram! Tap the button below on your phone to follow us!