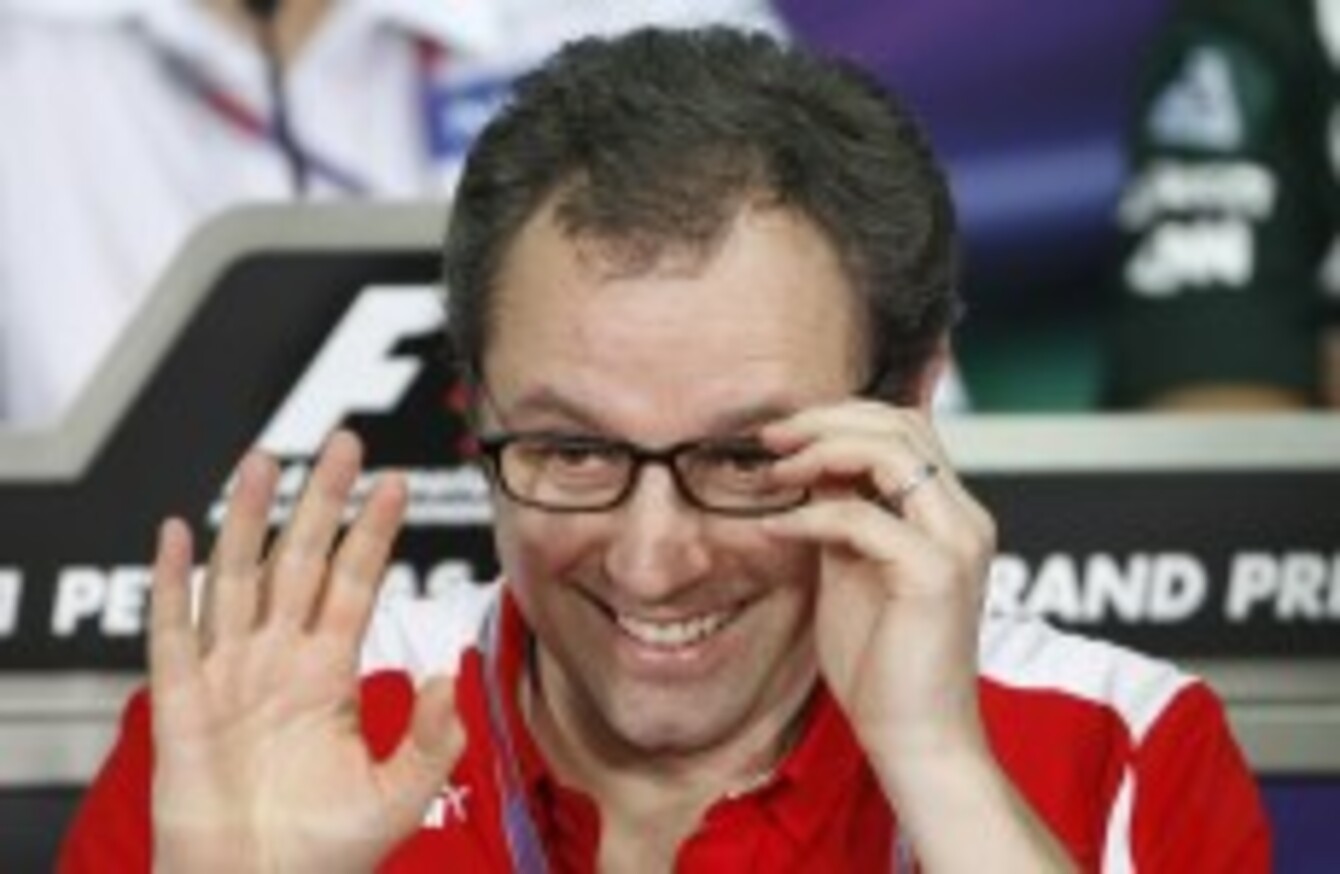 Image: Lai Seng Sin/AP/Press Association Images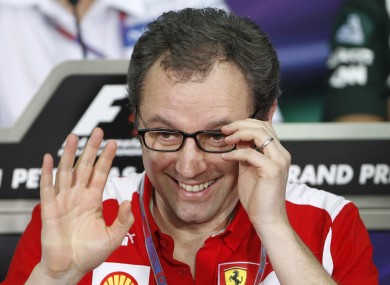 Image: Lai Seng Sin/AP/Press Association Images
MIRRORING THE STANCE of Formula One boss Bernie Ecclestone, Ferrari team principal Stefano Domenicali has called for the staging of this weekend's Bahrain Grand Prix.
Civil unrest has been rife in the country in recent times, and increased in the immediate wake of last week's announcement that Formula One's Bahrain fixture would proceed as scheduled, but the Italian believes staging the event can set a positive example.
The 2011 race was cancelled due to anti-government protests.
"I think as we have always said, sport and Formula One is a moment where people can really see a positive message," Domenicali said. "Where you fight between the teams but there is a lot of respect between the teams that are fighting. This is the message that we want to bring to Bahrain."
Domenicali also spoke of his disappointment at Ferrari's performance in the Chinese Grand Prix in Shanghai, where Spanish driver Fernando Alonso – who sits third in the drivers' standings after his race win in Malaysia – finished ninth and teammate Felipe Massa ended a lowly 13th.
Though he remains hopeful of an improvement this weekend, the weaknesses of Ferrari's current design make victory at Sakhir a very remote possibility.
"We knew that China and Bahrain, with the problems that we have with the car, are the worst tracks for us at this moment," he said. "What I can say is that we really hope that we will be able to manage to achieve more points than we did in China as that is still the objective of the Bahrain race."
Elsewhere, Pirelli motorsport director Paul Hembery has praised the Mercedes team for the way they managed their tyres in Shanghai.
Nico Rosberg won the third race of the 2012 Formula One season in impressive style, and Hembery believes the German's shrewd use of his company's tyres proved decisive in securing the outcome.
"Obviously [it was] an amazing victory," Hembery said. "They started from the front, they had a good performance level and when you are in that situation you are not under pressure like the other cars are to overtake.
"You can manage the race and manage the tyres in that respect. They (Mercedes) have also clearly done a lot of work on the car and this year they have really started to use the Pirelli tyres much better than they did last year."