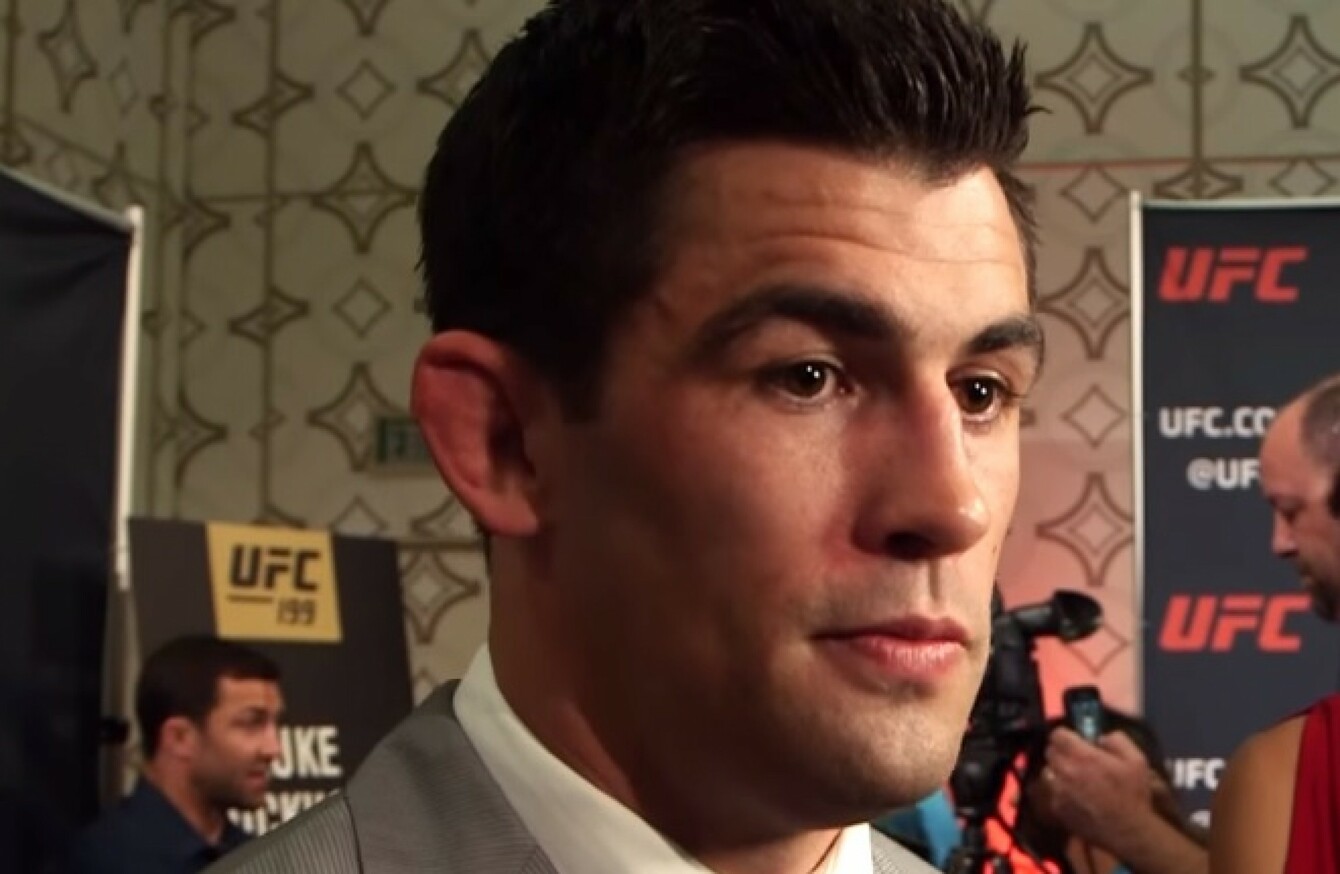 Dominick Cruz speaking to reporters in LA yesterday.
Image: MMAFighting.com
Dominick Cruz speaking to reporters in LA yesterday.
Image: MMAFighting.com
IN SPITE OF the belief that pursuing a rematch with Nate Diaz represents a big risk for Conor McGregor, Dominick Cruz says the fight makes plenty of sense for the Irish fighter.
Having been submitted by Diaz last month at UFC 196, McGregor will aim to avenge his first defeat in over five years when the pair meet again in a welterweight bout in Las Vegas on 9 July at UFC 200.
Many have questioned the wisdom of the rematch from McGregor's perspective, as the featherweight champion will remain in the unfamiliar territory of the 170lbs division, having previously only competed at 145lbs since moving to the UFC three years ago.
However, Dominick Cruz believes that if McGregor opted to defend his featherweight belt next, the risk of damage to his status as the UFC's biggest star could potentially have been even greater.
Frankie Edgar was at the head of the queue for a 145lbs title shot, but instead he'll now take on former champion Jose Aldo in an interim title bout, with the winner being promised a meeting with McGregor when he finally makes his inaugural defence.
According to Cruz, the reigning UFC bantamweight champion, losing his belt to Frankie Edgar would be far more costly for McGregor than a second defeat to Diaz in a weight class he's unaccustomed to.
"Okay, what if Conor McGregor goes back down and fights Frankie Edgar at 145lbs — which is an extremely terrible style match-up and a hard fight — and then he loses?" said Cruz, who was speaking to reporters in Los Angeles yesterday ahead of his title defence against Urijah Faber at UFC 199 on 4 June.
"Now he's lost all his push, whereas if he stays at 170, fights Diaz and he happens to lose again, he still has it because he's like, 'Well, it was it 170′.
"So there's still excuses to make for it, to say why he's the best. If he loses to Frankie Edgar at 145, you pretty much kill the excuses. It doesn't necessarily take away legitimacy but it buys time."
H/T: MMAFighting.com 
The42 is on Snapchat! Tap the button below on your phone to add!