AVOIDING CHATTER ABOUT a Munster final is tricky when you're a key figure working alongside plenty who come from behind enemy lines.
Don Davis embraces it. A career as a Cork footballer left him well-versed in Munster finals and since stepping up to become a senior selector last year, he's become acquainted with the build-up again.
"I actually love talking about it. I'm based in Bantry Garda Station, most of the guards in Bantry are Kerry people. So the craic and the fun and the banter is brilliant.
"It wouldn't bother me. I'd read the papers, I'd talk to people. In West Cork no matter where you go, people talk about the GAA.
Opinion
"Everyone has their own opinion and whether it's right or wrong, everyone's entitled to it so you have to respect it. You can't let these things get to you.
"Certainly I wouldn't fancy the players out there talking about it because if you're a player, you're burning energy. But when the ball is thrown in, I'm not going to be influencing the game as per energy levels."
Criticism
Coping with the criticism being slung at them is something Cork have had to adjust to. A league final pasting at the hands of Dublin generated further ammunition against them but Davis prefers to view the league in a broader focus.
"Certainly last year I think it did affect the dynamics of the group going forward. This year I don't see it having any bearing on where we were and where we've come from. We took the league as a positive.
"It was a very difficult campaign, four very difficult trips to the north. I think this team has matured and we're in a much better place."
Presseye / Russell Pritchard/INPHO Cork players in action against Tyrone in the league in March. Presseye / Russell Pritchard/INPHO / Russell Pritchard/INPHO
And specifically Davis argues that Cork have shown a tactical nous that they are often accused of lacking.
"I think we played seven games in the league against various different systems. We'd to adapt several different times during that period of time. Everyone is entitled to their opinion, whether we're tactically naive or not.
"The margins between being a tactical genius and being perceived to have no tactical knowledge at all might be a referee's decision or an umpire's decision and that's the truth of it.
"Go back to Dublin and Donegal in the All-Ireland semi-final last year, Dublin were up six points, missed two goal opportunities, Donegal go down and get a soft goal below.
"The game turns around and McGuinness is a tactical genius and Gavin got it all wrong. The margins are tiny. You're either a genius or you're tactically inept."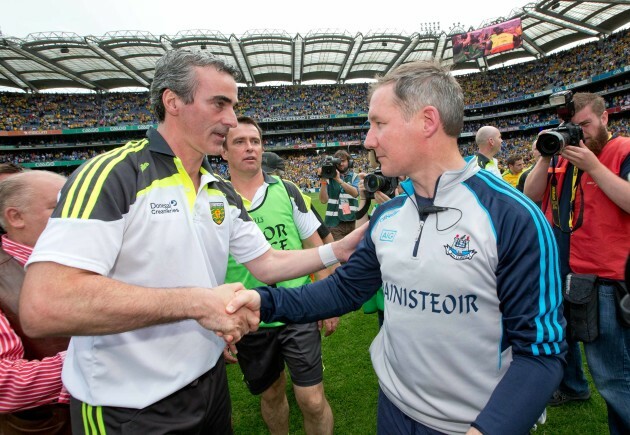 Morgan Treacy / INPHO Donegal boss Jim McGuinness and Dublin's Jim Gavin after last year's league final Morgan Treacy / INPHO / INPHO
Cork head to Killarney for Sunday's showdown under the radar after dealing with Clare in their opening assignment.
"I think we set our stall out for the Clare game, it was a very business like performance. Certainly we made a few mistakes and let them in for a few goal opportunities that Kerry certainly would punish you for.
"It was just a very business like performance, there was no fuss made. We went out and got the job done."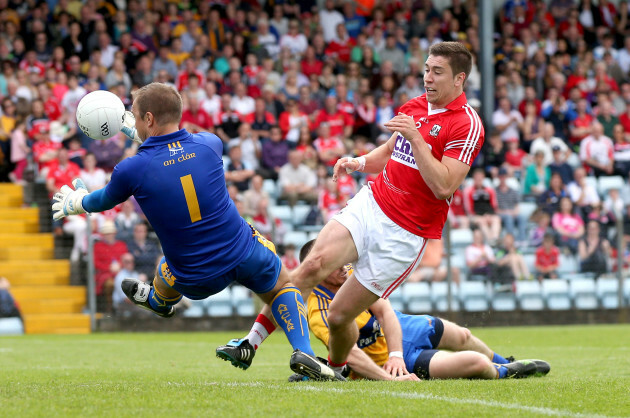 James Crombie / INPHO Conor Dorman in action for Cork against Clare. James Crombie / INPHO / INPHO