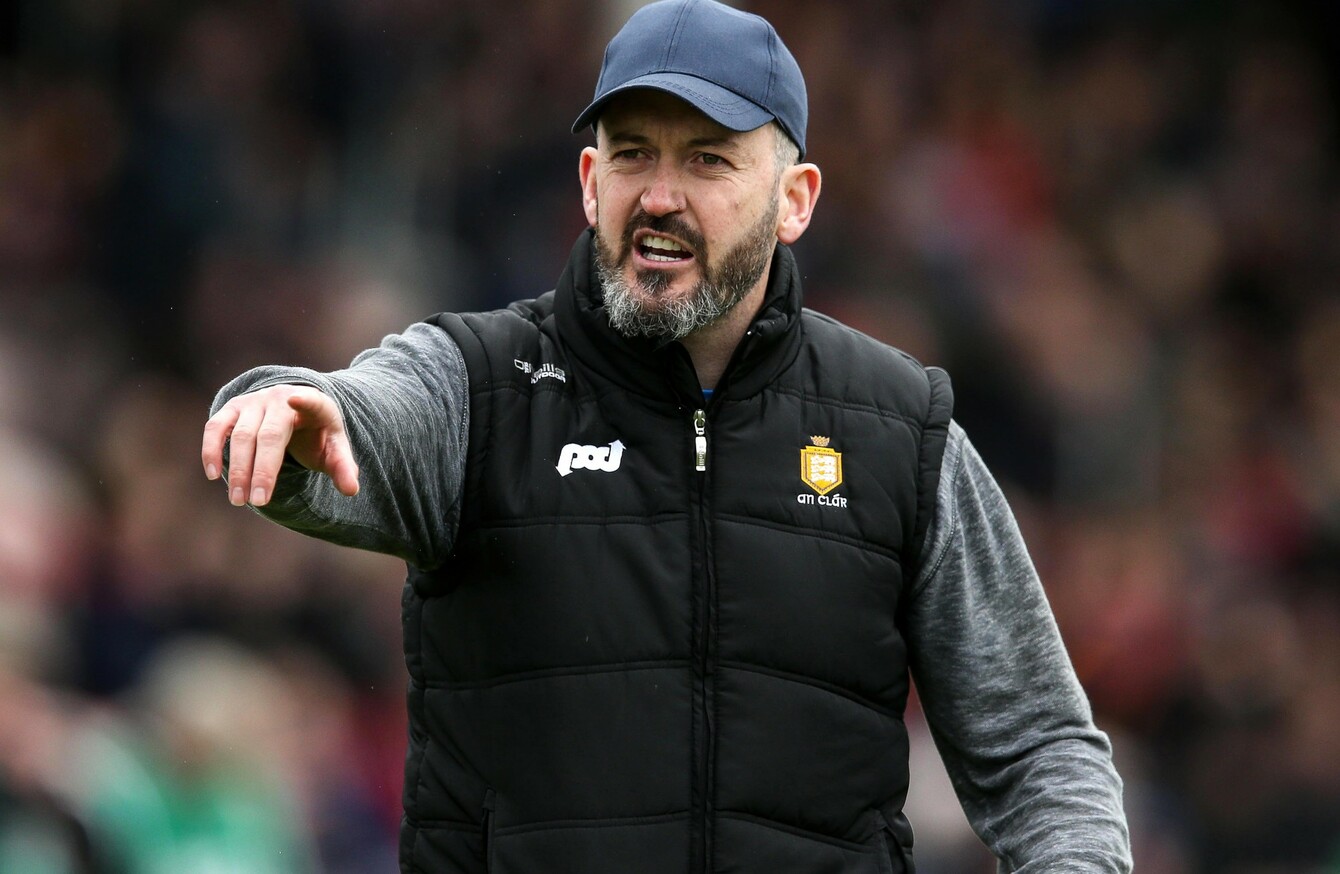 Image: Ryan Byrne/INPHO
Image: Ryan Byrne/INPHO
IN ADDRESSING THE audience at the Clarion Hotel for the Bord Gáis Energy 'Winning in Business' function on Wednesday morning, Dónal Óg Cusack drew a commercial comparison to what he felt was the pivotal moment in the stunting of the progress of the Cork hurling team a decade ago.
Current Clare coach Cusack partook in a panel discussion alongside Roy Keane and Fiona Coughlan and, following on from a point made about high standards, he painted a picture of how the Cork County Board made what he felt was a big mistake after the 2006 season.
On John Allen's departure, he was replaced by Gerald McCarthy rather than the board promoting Ger Cunningham from within the set-up, as the players would have preferred.
"From our point of view, a huge gulf had emerged between the players' reality and the administrators' reality," Cusack said.
"Both groups would have loved Cork to win, but there was a huge difference in the belief as to how they should get there. In 2006, Cork were seen as being the market-leaders in having the most professional team in the game and had a serious management structure behind them. We won the All-Ireland in 2004 and '05, Kilkenny beat us by one score in 2006 and, that winter, 15 of the 16 in the backroom team were wiped out.
"Cork had the biggest travelling support in the game, 25-30,000 people going to matches, and you had a bunch of players who were absolutely committed to being the best that they could be. If anybody ever looks back properly on the history of that whole thing, they'll look at that winter.
"If that was business, you were the market-leader, number one in 2004 and '05 and then slightly beaten in '06, what kind of a board of directors would take out the entire management structure?"
Cusack is now part of Davy Fitzgerald's set-up in Clare, happy to work with someone who was a rival during their playing days. Never a yes-man, Cusack agreed with one of Keane's points that conflict can be positive within a team group.
"Whether we like it or not, most people are followers, so you have to make sure that they're going in the right way," he said.
"It's all about small steps. People are talking about us playing Waterford in the championship but we're playing them in the league final too and you genuinely can't do anything other than train for that and do the small things right.
"The lads on Newstalk were having a laugh the other night that I said there's no magic, but there's not. It's about all those basic things. Of course, you must have the overall aim of winning the Liam MacCarthy and it's always interesting to hear about the journey compared to what you want to win.
"If you put all the right steps in place, it has a better chance of coming through. Conflict is interesting, I read a book a few years ago, The Five Dysfunctions of A Team, and of those dysfunctions was the fear of conflict.
"I'd encourage that, at work too. Guys would say, 'You're throwing in the ball there', or 'Don't bring this up [at the weekly meeting] on Friday', and I do exactly that."