ENGLISH PREMIER LEAGUE footballers were among 150 sports stars prescribed banned performance-enhancing drugs, a London doctor claimed in an expose by The Sunday Times.
The newspaper, which has been at the heart of several doping exposes involving international athletics over the last 12 months, conducted an undercover operation on London-based anti-ageing doctor Mark Bonar.
The 38-year-old medic claims to have had a network of "secret clients" which included footballers from Arsenal, Chelsea and Leicester City.
The broadsheet said Bonar named athletes from several different sports. Those contacted by the paper either denied being treated by him or declined to comment.
The newspaper was quick to add they have no independent evidence that he treated the unnamed players.
There is also no evidence the clubs were aware of Bonar's relationship with any players or drug use by them.
Bonar, who was filmed covertly, is heard telling reporters he had also worked with an England cricketer, British Tour de France cyclists, a British boxing champion, tennis players and martial arts competitors.
"In the past six years he has treated more than 150 sports people from the UK and abroad variously with banned substances such as erythropoietin (EPO), steroids and human growth hormone, and the sports performance improvements were phenomenal," the report said.
In the newspaper's footage, Bonar is filmed saying: "Some of these treatments I use are banned on the professional circuit.
"It's how you do it," he said, adding: "You want to do it off cycle or between races.
The truth of the matter is drugs are in sport. What I do is I prescribe responsibly and I try to keep my patients the optimum level of normal."
UK Anti-Doping (UKAD), the agency responsible for protecting British sport from drug abuse, confirmed they were aware of Bonar, but said they had no power to investigate him.
UKAD said it interviewed a sportsman in April and May 2014 who, in hoping to reduce his sanction, provided them with more than 100 names, 69 of which related to sport.
Bonar was among the names and this was the only time he had been brought to their attention, it said.
The sportsman told UKAD that Bonar prescribed him with EPO and testosterone and alleged he was providing performance-enhancing drugs to an unnamed boxer.
UKAD said they went back to the sportsman, but he did not provide further evidence that could substantiate such claims.
UKAD said it could only investigate athletes and their entourage (including medics) who fall under a sporting governing body.
"UKAD commenced an investigation into Dr Bonar", but found he was not governed by a sport", it said.
It said the General Medical Council (GMC), which controls the register of doctors, could investigate possible medical malpractice but after assessing the information it had, UKAD said it did not believe there were grounds to refer the case.
The GMC said the allegations were serious and it would investigate them "as a matter of urgency".
"I don't really advertise… I don't want that media scrutiny, that kind of (thing), you know, coming down on you," he said.
Exclusive Six
Nations Analysis
Get Murray Kinsella's exclusive analysis of Ireland's Six Nations campaign this spring
Become a Member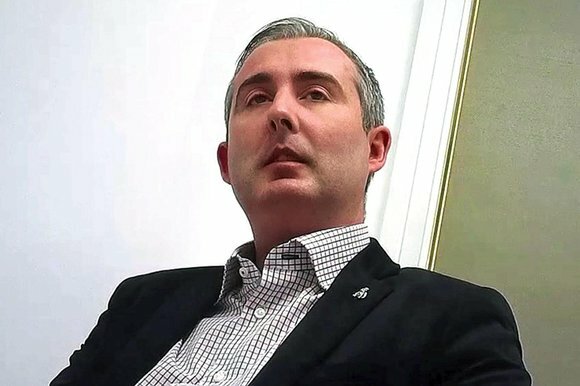 The Sunday Times Dr. Mark Bonar, who has claimed to have treated more than 150 sports people with a litany of banned substances. The Sunday Times
In response to the expose, Bonar said it was irrelevant that some of his clients were professional athletes.
"If they have proven deficiencies on blood work and are symptomatic, I will treat them," he said.
I do not 'dope' or treat patients for the sole purpose of performance enhancement even though these treatments may enhance performance as a secondary effect."
Britain's sports minister John Whittingdale said he was "shocked" by the allegations and has demanded an urgent independent investigation.
Sports fans are entitled to be sure that what they are watching is true and fair with all athletes competing on a level playing field," the culture, media and sport secretary said in a statement.
"The government is already looking at whether existing legislation in this area goes far enough… If it becomes clear that stronger criminal sanctions are needed then we will not hesitate to act."
UKAD chair David Kenworthy said an independent review would be conducted into issues raised by the newspaper allegations, including the way the sportsman's information was handled.
Chief executive Nicole Sapstead said the body was "deeply concerned" by the allegations in The Sunday Times.
"UKAD will vehemently pursue any avenue that indicates that an athlete is doping or support personnel are assisting them," she said.
The42 is on Snapchat! Tap the button below on your phone to add!