IT WAS A gesture in Croke Park that garnered him widespread praise but the new Kerry captain Johnny Buckley is eager to downplay his role on St Patrick's Day.
When Buckley and his Dr Crokes team-mates finally entered the All-Ireland club winners enclosure, the 27-year-old brought young club fan Amy O'Connor on to the podium in the Hogan Stand to lift the Andy Merrigan Cup with him.
10-year-old O'Connor has been battling illness over the past year and had inspired the Dr Crokes squad after meeting them in the build-up to the final.
"It was only a small thing, hopefully she got a bit of a buzz out of it," says Buckley.
"Amy is a great girl. I am just delighted that she enjoyed her day in Croke Park.
"We had been there or thereabouts for a number of years and you are always conscious of the people that had been there over the years and never actually won it.
"There had been ecstasy and fierce emotions going through you and relief was definitely one of them. But it was great to get the win."
In the wake of club glory, Buckley has been handed a new role on the county scene.
Last week it was confirmed that he would be nominated as the new Kerry senior football captain.
"It is a great honour. From the first moment that you have put on your boots, it is something that you always aspire to and thankfully, with Crokes winning the county championship, I was given the opportunity to do so.
"It was between a couple of the lads that won the county championship. I sat down with Fionn (Fitzgerald) and Fionn had lifted Sam before.
"We had a chat with some of the younger lads and between the lot of us, we just decided that I would do it this year.
"But when you are going in with Kerry, it is not a huge thing, because there are a lot of captain figures around the dressing-room anyway, so there are no major pressures to it."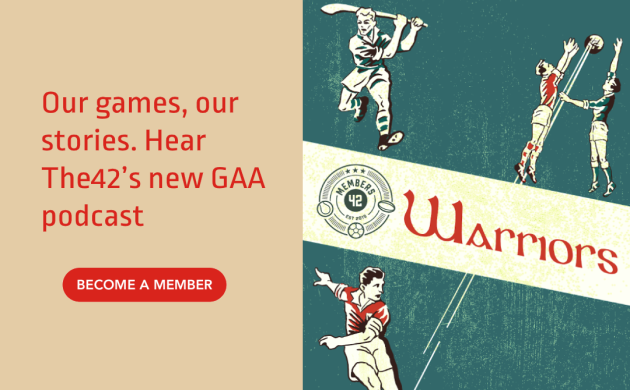 The former All-Ireland U21 and senior winner has not returned to action for Kerry since their club exploits, concentrating on nursing a knee injury.
"I've had an issue with my knee over the last year or so. I got a job done on it last April; that kind of counted me out for the season.
"Running straight from Kerry into Crokes, through the new year and straight into March 17th it was a first opportunity I got to get a good block of rehab in.
"In fairness to Eamonn, we sat down and chatted about it and there was one league game and the potential of a final ahead of us.
"He said 'look, take a chance to get the rehab done and get the body right for the season,' which is thankfully what I've been able to do."
The42 is on Instagram! Tap the button below on your phone to follow us!