Dublin retained the league title for the first time in the county's history yesterday.
Image: Donall Farmer/INPHO
Dublin retained the league title for the first time in the county's history yesterday.
Image: Donall Farmer/INPHO
1. Dublin's emphatic turnaround since Celtic Park
On St Patrick's weekend, Dublin endured a fruitless journey to Celtic Park. Mark Lynch was inspirational for Derry and with Philly McMahon sent-off, Dublin fell to a 1-16 to 0-13 defeat. Fast forward six weeks to yesterday when the counties renewed acquaintances and it was a very different tale.
Dublin thrashed Derry by 3-19 to 1-10 and enjoyed a 21-point swing since the teams previous encounter. The sluggishness of that March meeting was replaced by an awesome show of power. There were only seven survivors from that Dublin starting team and it was no coincidence that additions like Rory O'Carroll, Diarmuid Connolly, Paul Flynn and Bernard Brogan enhanced Dublin's prospects. It was an emphatic turnaround.
2.  Consistency is found by Dublin
Jim Gavin lamented last week his side's lack of consistency in the league to date. The semi-final win over Cork had encapsulated their puzzling form, a dire and lethargic opening half preceding a stunning and powerful close to the match.
If Gavin had been preaching to his players the value in discovering a consistent streak, they certainly seemed to have listened to him based on yesterday's showing. Despite shipping an early goal to Cailean O'Boyle, they bossed the opening half and were seven points clear at the break.
Even when Derry launched a mini-revival after the break, Dublin quelled their advances by embarking on a scoring spree. Gavin admitted afterwards that it was their best performance of the spring. After witnessing them winning by 15 points, it was impossible to argue with him.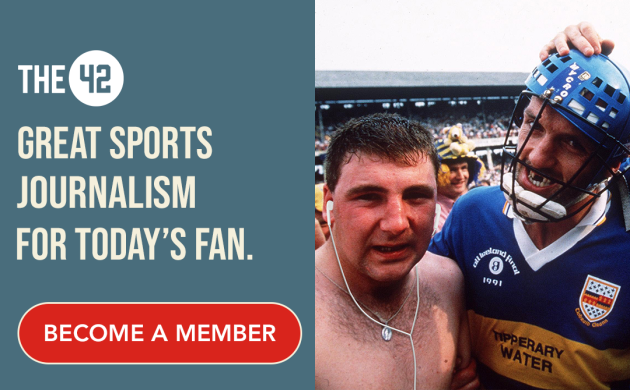 3. A day of contrasts in attack
Dublin amassed 3-19 yesterday, their highest scoring total in the league this season and only the third time that they smashed through the 20-point barrier. Derry only racked up 1-10, their second lowest total of the campaign and their worst showing was when hitting 1-7 with a second-string outfit against Mayo.
Brian McIver's side have scored freely during the league and registered a total of over 20 points on four occasions. But yesterday their forward line was stifled with Mark Lynch, Emmet McGuckin and Cailean O'Boyle their only three scorers. Indeed that trio bagged 1-5, a total surpassed by Bernard Brogan on his own.
Dublin had ten different scorers on the day with five of their starting forwards on the mark. Paddy Andrews was the exception but he was forced off after a half hour through injury. Dublin got 1-2 off their bench while Flynn, Connolly, the Brogan brothers and Eoghan O'Gara ran amok. On a day of attacking contrasts, Derry suffered while Dublin thrived.
4. Derry overawed by the big occasion
Brian McIver outlined his belief after the match that his Derry players were overawed by the occasion in the first-half. It was a valid point as Derry have been splendid in several facets of their play throughout the league but simply could not cope replicate the stirring displays that had got them to this stage.
Derry got an early boost when O'Boyle netted but then conceded nine points on the trot and were 0-10 to 1-1 behind by the 24th minute. The game was essentially concluded by that stage with Derry harmed by their failure to settle in Croke Park on final day.
5. Dublin's winning ways continue in style
Dublin's victory yesterday saw them retain the league title for the first time in the county's history. It was the biggest winning margin a team has enjoyed in a league decider since Kerry's inflicted a 20-point beating on Derry in 1961. The reigning All-Ireland champions continued their winning ways in style.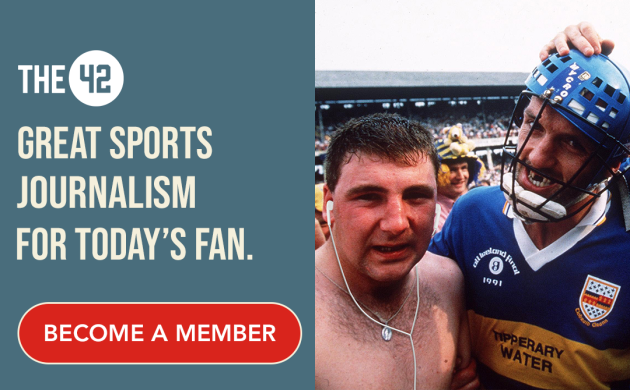 Their odds to be celebrating come September have been shaved to 11/10 and they're the warm favorites as the championship commences. In 1932, Kerry collected league and championship honours to repeat a feat they achieved in 1931. No team has done the 'double-double' since. Dublin have now completed three legs of it, will a fourth follow before 2014 is out?