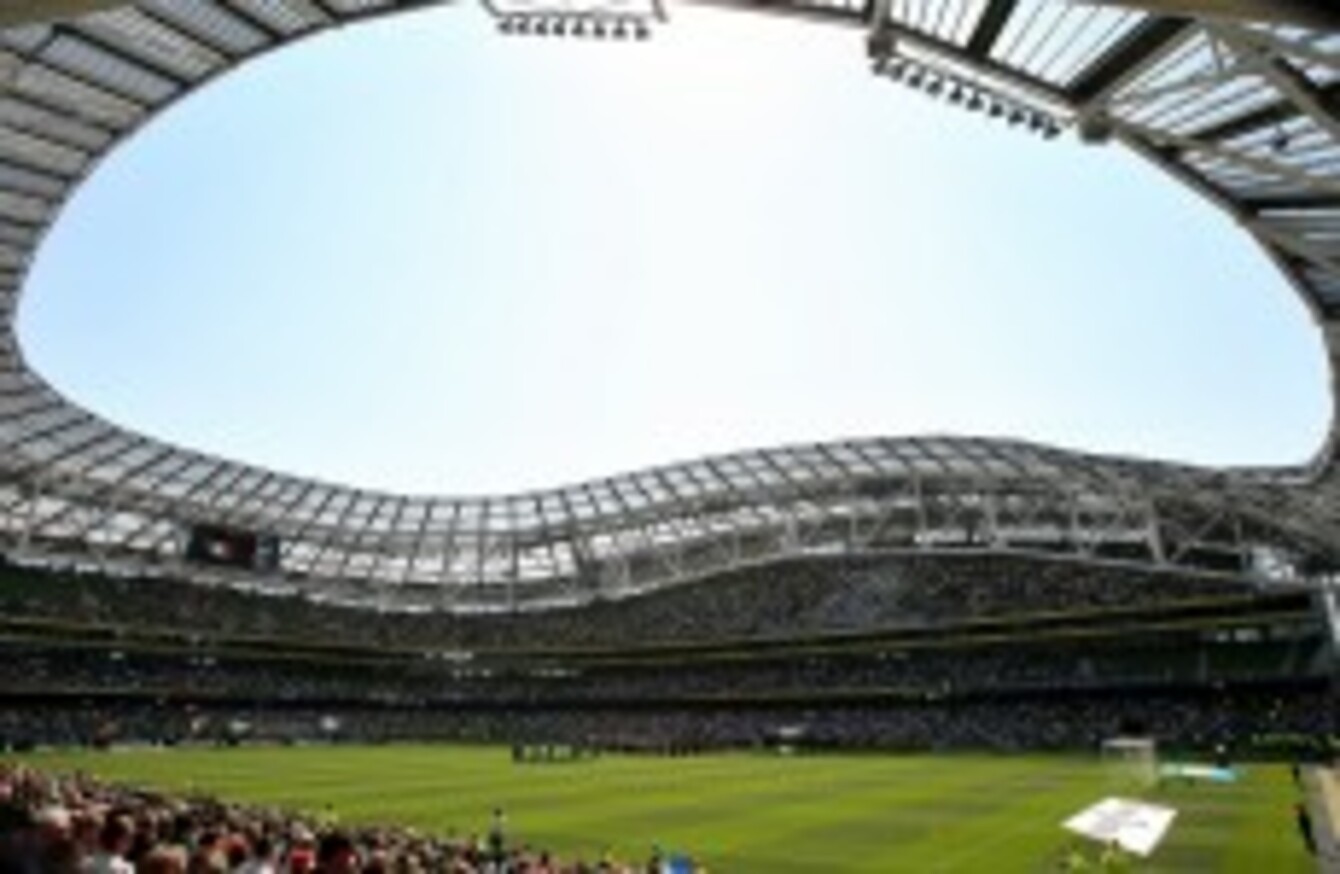 The Aviva Stadium could host a game at Euro 2020.
Image: Ryan Byrne/INPHO
The Aviva Stadium could host a game at Euro 2020.
Image: Ryan Byrne/INPHO
DUBLIN IS AMONG 19 cities from 19 countries who are in the running to host games at the Euro 2020 tournament, European football's governing body UEFA announced today.
A total of 32 countries out of UEFA's 54-strong membership had shown an interest in hosting games, but by the midnight Friday deadline only 19 had made formal their bids.
UEFA's executive committee has already agreed that games in 2020 will be held in 13 cities and a decision on which of the 19 bids have been successful will be made on September 19.
The European governing body also revealed that the final will be hosted by either London or Munich.
"We are extremely happy to have received so many bids to host UEFA EURO 2020," said UEFA President Michel Platini.
"The 60th year anniversary edition of the tournament will be an historic one, with matches played in many European countries.
By spreading the EURO across our continent, we will allow more fans from more nations to share in the excitement of hosting such a magical event.
"Member associations will also benefit greatly from this format, since more of them will be exposed to an elite tournament and have the opportunity to increase the development of football in their respective countries. I wish all the candidates the best of luck in this bidding process."
The 19 cities are:  Azerbaijan (Baku), Belarus (Minsk), Belgium (Brussels), Bulgaria (Sofia), Denmark (Copenhagen), England (London), Former Yugoslav Republic of Macedonia (Skopje), Germany (Munich), Hungary (Budapest), Israel (Jerusalem), Italy (Rome), Netherlands (Amsterdam), Ireland (Dublin), Romania (Bucharest), Russia (Saint Petersburg), Scotland (Glasgow), Spain (Bilbao), Sweden (Stockholm), Wales (Cardiff).