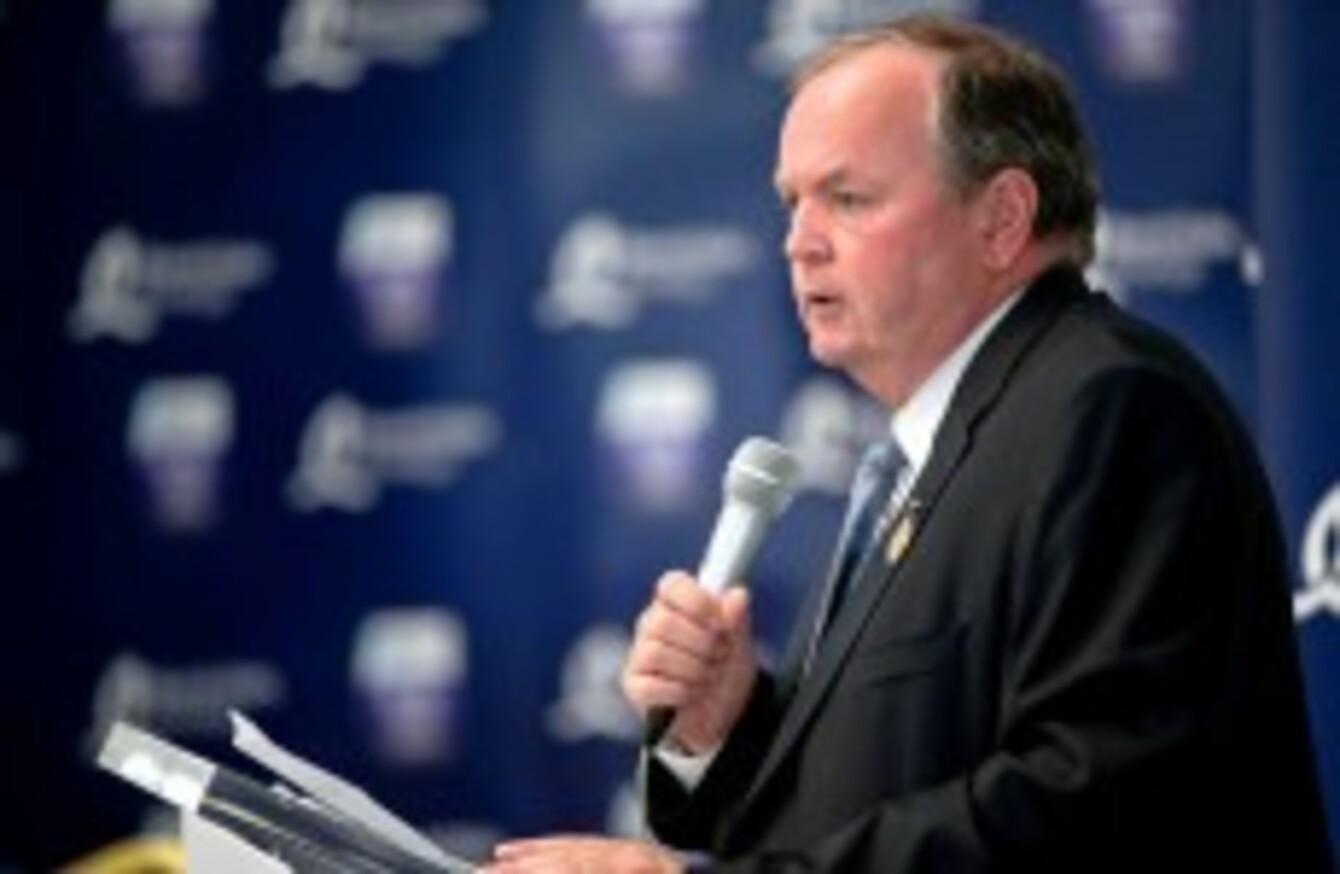 Image: Morgan Treacy/INPHO
Image: Morgan Treacy/INPHO
PLANS TO LEVEL the playing field between the GAA's richer and poorer counties are still at a preliminary stage, President Liam O'Neill said yesterday.
One idea discussed at Croke Park last week was to cut the coaching funds available to Dublin.
The Boys in Blue have led the way since signing a massive €4 million sponsorship deal with insurance giants AIG last year, but few other counties have the clout to attract such a payday.
O'Neill was not involved in last Saturday's talks but explained: "It arose out of the concern that things weren't equal and things will never be equal.
"I've said that, that you can't legislate, you can't force things to be equal but there has to be some sort of thought put into a possible realignment of finance.
"There's no definite proposals on that. It hasn't been discussed by Management, this is just preliminary discussion on it. It's much more difficult to equalise than you might think."
Dublin have taken a firm stand against any funding cuts, which comes as no surprise to O'Neill.
Anybody who has will always be worried when there's a possibility that what they have might be reduced. That's a natural reaction.
He added: "I'd prefer to think that we'd look at innovative ways of bringing up funding from counties.
"If you were designing some sort of a commercial model for sponsorship you wouldn't divide it down into 32 different brands and every each one look for a sponsor themselves. We'd have to look at more sharing of sponsorship and pooling of counties for sponsorship to give greater coverage."
Instead of looking at ways to curb Dublin's financial appeal to sponsors, O'Neill is of the school that a rising tide could lift all boats.
"I'm on the record as saying I'd prefer to be in a position where we have more money on the table to argue about than being in a position where we're short of it. That brings its own difficulty too.
The challenge now is that because we have seen that Dublin is a huge brand compared to other counties, that presents us with a difficulty: not to find solutions to Dublin but a solution to bring others up to that point.