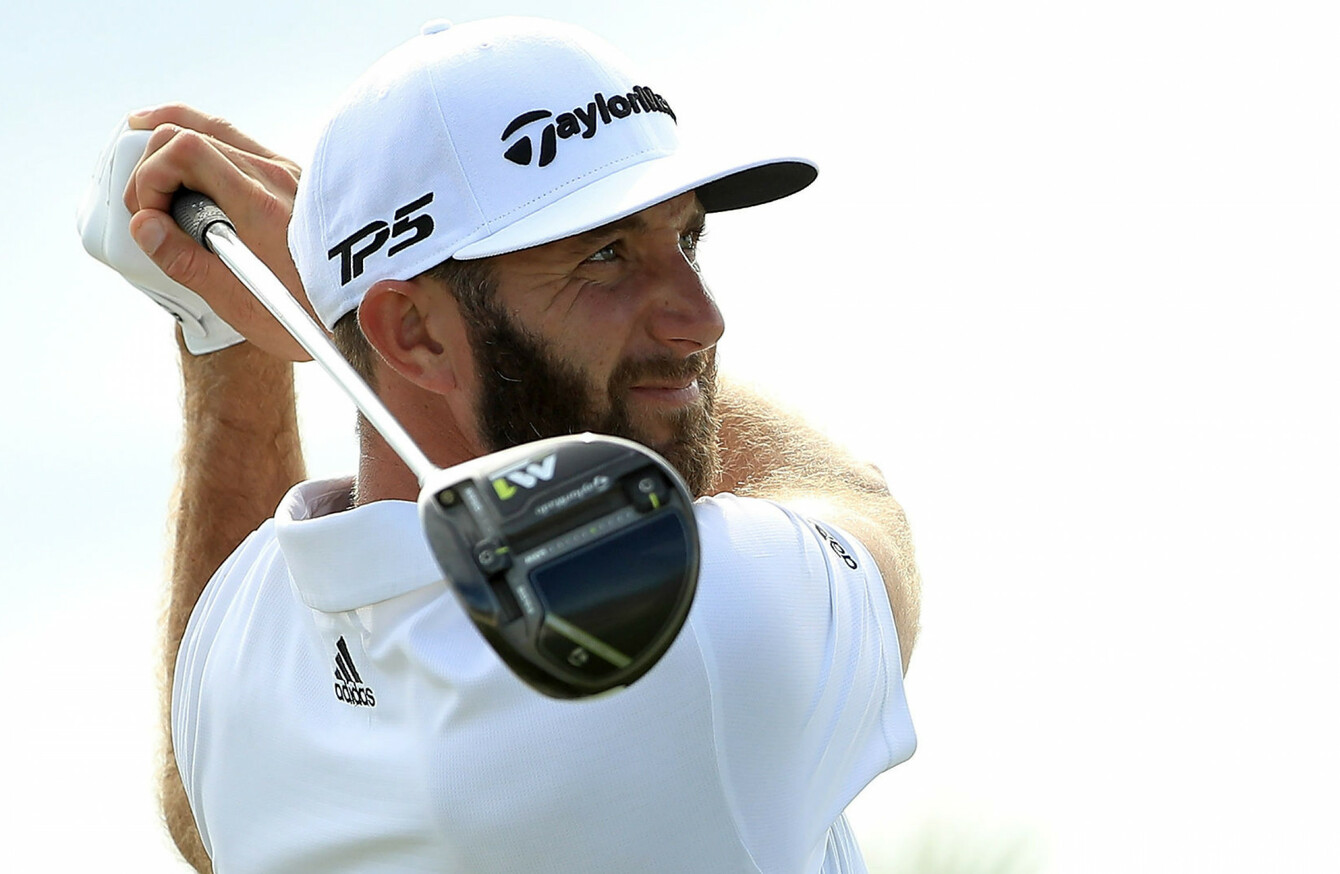 American Dustin Johnson
American Dustin Johnson
DUSTIN JOHNSON REVEALED he had opted for a different rental house at Augusta after injuring his back ahead of last year's Masters.
Johnson missed the year's first major in 2017 after falling down stairs at the home he was renting, hurting his back.
But the American world number one has no plans to take the same risk in 2018, at least not at the same place.
"It's not the same one, no," Johnson said today when asked if he was renting the same property. "I think we have one, I'm not sure though.
"It's just got bad juju so I'm not going there."
Johnson has spent a year atop the world rankings, a spot he took after winning the Genesis Open – this week's PGA Tour event – in 2017.
The 2016 US Open champion said he finally felt his game was getting back near its best.
"I check them [the rankings]. It's nice to see your name on the top. I look at it on Mondays usually," Johnson said.
"That's about it though, just to see what's going on. I still don't really understand them, but I can read [number] one. It's nice.
"It's been a tough year obviously starting here I was playing really, really well and then an injury at Augusta kind of derailed me a little bit, but battling back, I feel like the game's finally starting to come into really good form.
"Even last week [at the Pebble Beach Pro-Am] I didn't feel I had my best stuff, but I was still there in contention with a chance to win on Sunday, which shows me my game is definitely getting back to where it was.
"It feels better today than it did last week so that's really good."
The42 is on Instagram! Tap the button below on your phone to follow us!