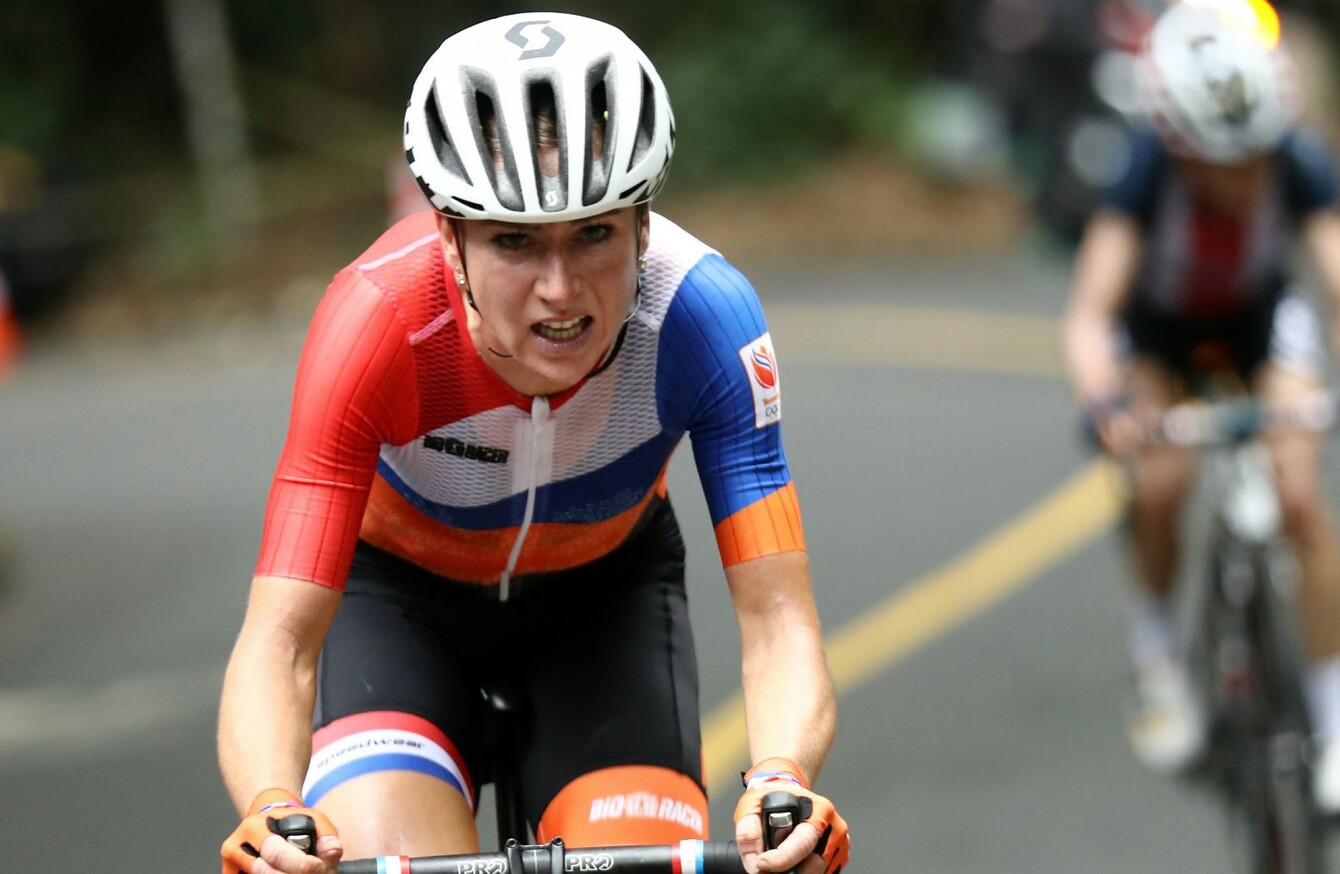 Dutch cyclist Annemiek van Vleuten
Dutch cyclist Annemiek van Vleuten
ANNEMIEK VAN VLEUTEN is hopeful she can leave hospital on Monday following her huge crash in the women's road race at Rio 2016.
Van Vleuten was leading the way on Sunday when she came off her bike at high speed on the final descent and landed awkwardly, prompting fears over her well-being.
The Dutchwoman later insisted she "will be fine" after it was revealed she had suffered a concussion and three minor fractures to her lower spine.
And on Monday the 33-year-old wrote on Twitter: "Still in the hospital. Waiting for some research [and] hope I can leave today. Knowing that this chance is 1 in 4 years, doesn't make it easy."
The race was won by Van Vleuten's compatriot Anna van der Breggen.