1. Where did it all go wrong between himself and Roy Keane?
Circa 2002:
The post-Honeymoon period:
2. Does he get much abuse from City fans?
YouTube credit: RDinHD
3. What does he really think of Chippy?
YouTube credit: RDinHD
4. A recollection of pen-gate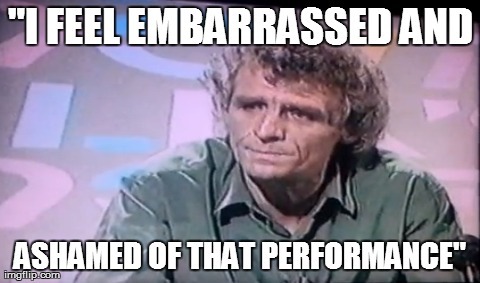 Via imgflip.com
5. A lengthy digression on his love of music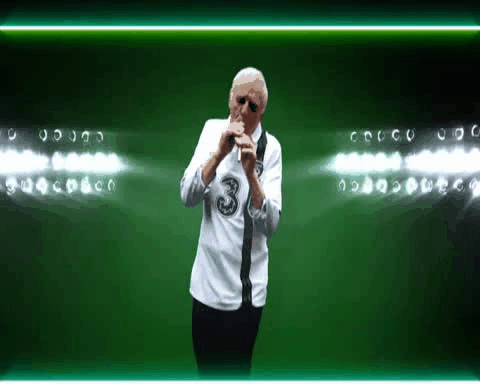 Via gifninja
YouTube credit: ChubbyPigeon
6. Does he still think Ireland is a dump?
YouTube credit: eireforce
7. What he really thinks of those Aprés Match skits?
YouTube credit: haughtyjack
8. Does he regret those infamous remarks about Michel Platini?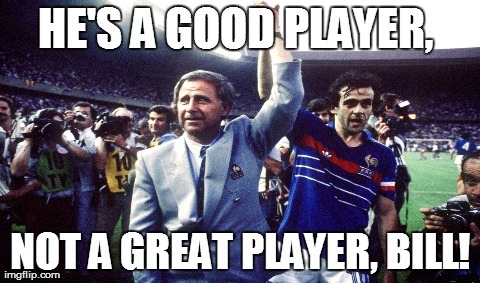 Via imgflip.com
9. A comprehensive look at his Millwall days and an explanation of just how bad a footballer he really was?
(Dunphy is pictured front row, second left – PA Photos/PA Archive/Press Association Images)
10. More info on those much-discussed golf trips with his fellow RTÉ pundits
(Julien Behal/PA Archive/Press Association Images)
11. How much Spanish football does he REALLY watch?
YouTube credit: RDinHD
12. Whether fans' constant criticism ever gets to him?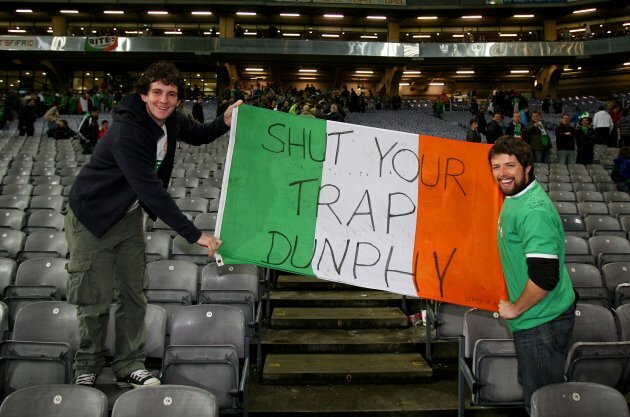 (INPHO/Cathal Noonan)
13. Why he made THAT McDonalds ad?
YouTube credit: bigmentaldisease
14. Does he ever deliberately go out of his way to be controversial?
On Fabio Cannavaro: "If Rio Ferdinand is worth £100,000 a week, then this guy is worth £100 million.. a day"
On Cristiano Ronaldo: "Ronaldo is a disgrace to the game. His petulance, temperament, throwing himself on the ground. It was a disgrace to professional football. This fella Ronaldo is a cod"
After Stan's sacking: "The 10 man board of the FAI, the clowns, who dreamed up this appointment and the previous one and the one before that are now going to put the names in a hat (of next potential Ireland managers)… if you want to know where the next crisis is beginning from its beginning from here, they're going to pick people who they've read about in newspapers who have a reputation or eminent."
On Harry Kewell: "He's fat and a clown, Bill, a fat clown for all to see."
On Steven Gerrard: "Found out. A nothing player."
Quotes via Eamon Dunphy quotes, Goal.com and DangerHere.com.
And of course, his (probably) best quote ever (see 1:43):
YouTube credit: BogsideBoy
15. Is he aware of the existence of THIS Soundboard?
What have we forgotten?
Additional suggestions by Steven O'Rourke, Fintan O'Toole and Niall Kelly