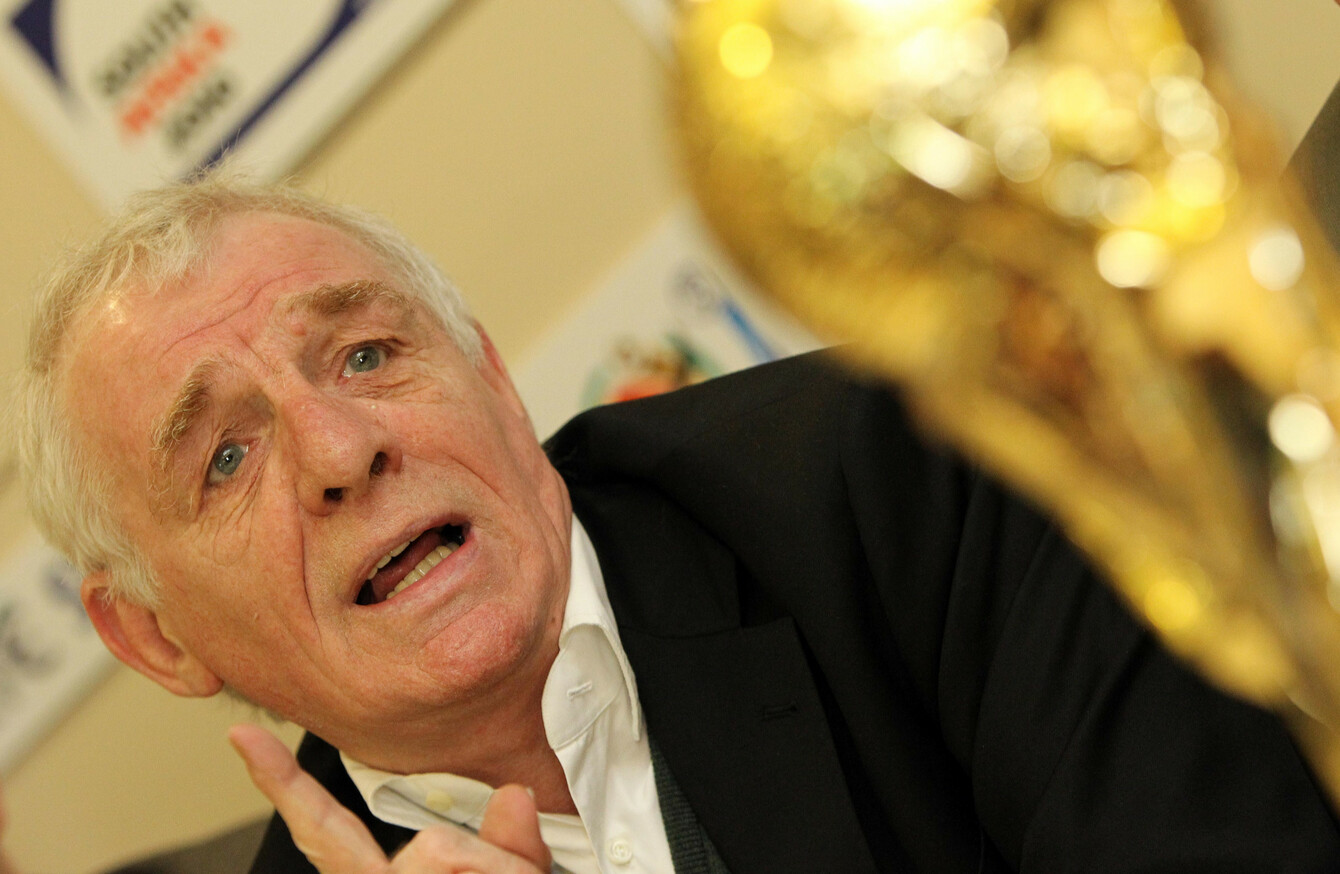 Image: Donall Farmer/INPHO
Image: Donall Farmer/INPHO
RTÉ'S FOOTBALL ANALYSIS will be short one iconic firebrand from now on after Eamon Dunphy today decided to throw down his pen and pick up his podcasting boots on a permanent basis.
Over 40 years of punditry, Dunphy made himself essential viewing. Always controversial, combative, rarely compromising and, while he was by no means averse to 'Football Man' cliche, he endeavoured to make an effort to  explain or at the very least embody his point in a player in the pantheon of the greats.
Dunphy's staunchly held views on everything from Jack Charlton killing Irish football to Wes Hoolahan being its saviour meant he had a large audience happy to pounce on mis-steps, mistakes… y'know, the 'bullshit', as Eamon would call it. But nobody was ever seriously considering flicking over to ITV or BBC, were they?
While his words and views could often be questioned, his passion could not. Indeed, it was often on the subject of societal issues and the environments that create great footballers where Dunphy made the most striking arguments.
Yet what will always stick at the forefront of the mind are the moments when he was the volatile incendiary substance which the late great Bill O'Herlihy artfully tossed matches towards.
Below are some of those moments — and also a few times when another Corkman lit the fire in Dunphy.
'I'll tell ya who wrote it!'
Roy Keane's departure from Manchester United brought Rod Liddle – and his second wife – into the firing line (from 8.30).
Source: Piaras Kelly/YouTube
'This fella Ronaldo is a cod'
Source: david maclennan/YouTube
In fairness to Dunphy, this was before CR7 was a five-time Champions League-winner. He would revise his opinion years later, where once he 'didn't care' if Ronaldo scored 1,000 goals, his 203 in 203 games for Real Madrid were now evidence of his rise.
Source: RTÉ Sport/YouTube
'You've jumped over the fence, baby!'
Liam Brady's defence of Arsene Wenger takes him into conflict with Dunphy, who is determined to protect his analysis.
Source: rayfoleyshow/YouTube
'The Telegraph is an irony free zone, they think God is English…'
The journos who earn their corn across the water weren't exactly out of range for Dunphy's barbs, certainly not when they're getting themselves all hot and bothered for the 2006 World Cup.
Source: Mildy Mac/YouTube
In a moment of 'inexactitude', he had his say on Neymar
'We're on air!'
'We're not, are we?'
Source: WorldCup/YouTube
Dunphy issued an apology, the sincerity of which hadn't been witnessed since Tiger Woods stepped in front of a blue curtain.
Source: niallsi2014/YouTube
Dunphy hailed history in the making after Garth Crooks' post-match interview with Sven Goran Eriksson
Darragh Maloney wasn't ready for Eamon's Real Talk on Louis van Gaal
Source: GAA Gold/YouTube
That pen flew much further in our childhood memories
Source: Sean Gallagher/YouTube
'THIS GUY' spent the first years of the century defending Roy Keane on TV
Source: Eirchive/YouTube
'I managed to stay alive for 63 and a half years, baby!'
Source: BogsideBoy/YouTube
The42 is on Instagram! Tap the button below on your phone to follow us!