IRELAND ARE PLAYING a 'boring' brand of football under Martin O'Neill, according to Eamon Dunphy.
Ahead of Saturday's crucial Euro 2016 Qualifier against Scotland in Dublin, the RTÉ pundit feels there is a lack of positivity and belief being instilled into the squad by the management and the tactics being employed.
Speaking on RTÉ's Game On this evening, Dunphy admitted the defensive performance during the goalless draw with England at the weekend was encouraging but the Boys in Green don't offer anything when in possession.
"Irish fans have had almost seven years of coaches that don't believe in their players, who are getting paid the biggest sums of money in Europe, Trapattoni was the highest-paid manager in Europe and O'Neill is not far off it now," Dunphy commented.
"Against Scotland we were terrible and against Germany for 70 minutes we were terrible. And we weren't really that good in our first match where Aiden McGeady got us out of jail against Georgia."
Ireland have reached a decisive juncture in their qualification campaign having picked up one point from their last two Group D outings.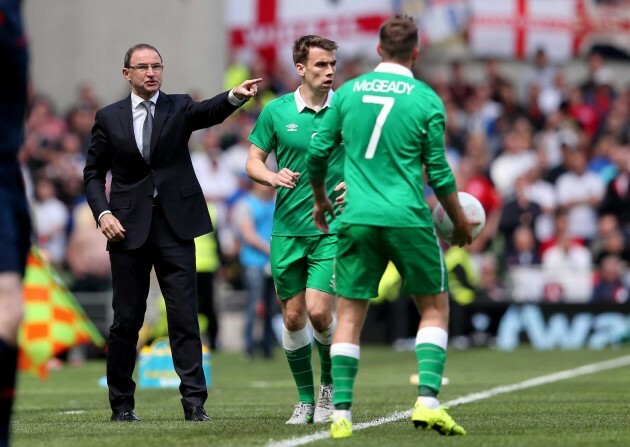 Ryan Byrne / INPHO Dunphy was encouraged by the defensive display against England but Ireland show a lack of ambition going forward Ryan Byrne / INPHO / INPHO
The Boys in Green cannot afford another slip-up when Gordon Strachan's Scots visit the Aviva Stadium and Dunphy believes the visitors are riding the crest of a wave because of the change of mindset their manager has brought into the dressing room.
"McGeady said last week that 'we had better players than Scotland.' He said that 'when we play we don't play,'" Dunphy continued.
"He said that 'we play great football in training but when we get on the pitch for serious matches we don't play.'
"That's like a knife in the manager's back. That's his job to get the football out of the players. To encourage them to play.
"On that score O'Neill has not had a very distinguished score so far. And for that reason we are backs to the wall, we have to win this game [against Scotland]. A draw is no good.
"But what Gordon Strachan brings to the Scottish team is obvious: optimism, belief, organisation, encouragement for players that they're capable of winning matches.
"Everybody knows that you need a coach who's full of belief. Who instils belief in his players individually and collectively, and who isn't always going around with a long face."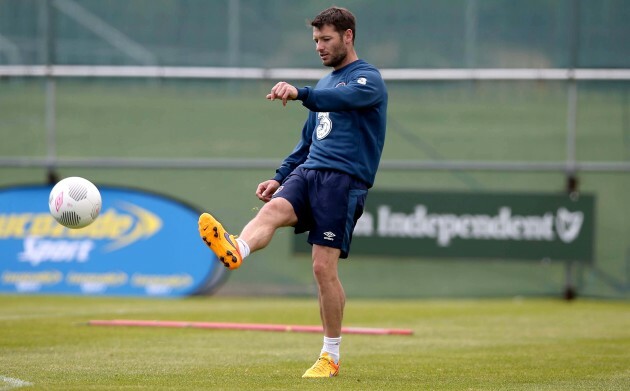 Donall Farmer / INPHO Hoolahan was left on the bench and was one of ten players to train on Monday Donall Farmer / INPHO / INPHO
Moreover, O'Neill's decision to overlook Wes Hoolahan on Sunday during the drab draw with England typifies the former Celtic manager's conservative approach.
"He's talked stupidly about Wes Hoolahan being able to play at the Aviva but not being able to play away from home.
"What pressure that puts on Wes when he goes on the pitch, 'the manager doesn't really believe in me.'
"And O'Neill is musing in public about whether to play Wes Hoolahan in away games. I mean that's a sacking offence. The Martin O'Neill who achieved great things with Celtic, Leicester and even Wycombe was optimistic. He did instil belief in his players.
"I mean he got to a UEFA Cup final with a team that overachieved but if you're humming and hawing in public about Wes Hoolahan that's outrageous. I'd sack him for that."
Ireland face Scotland at the Aviva Stadium on Saturday at 5pm.