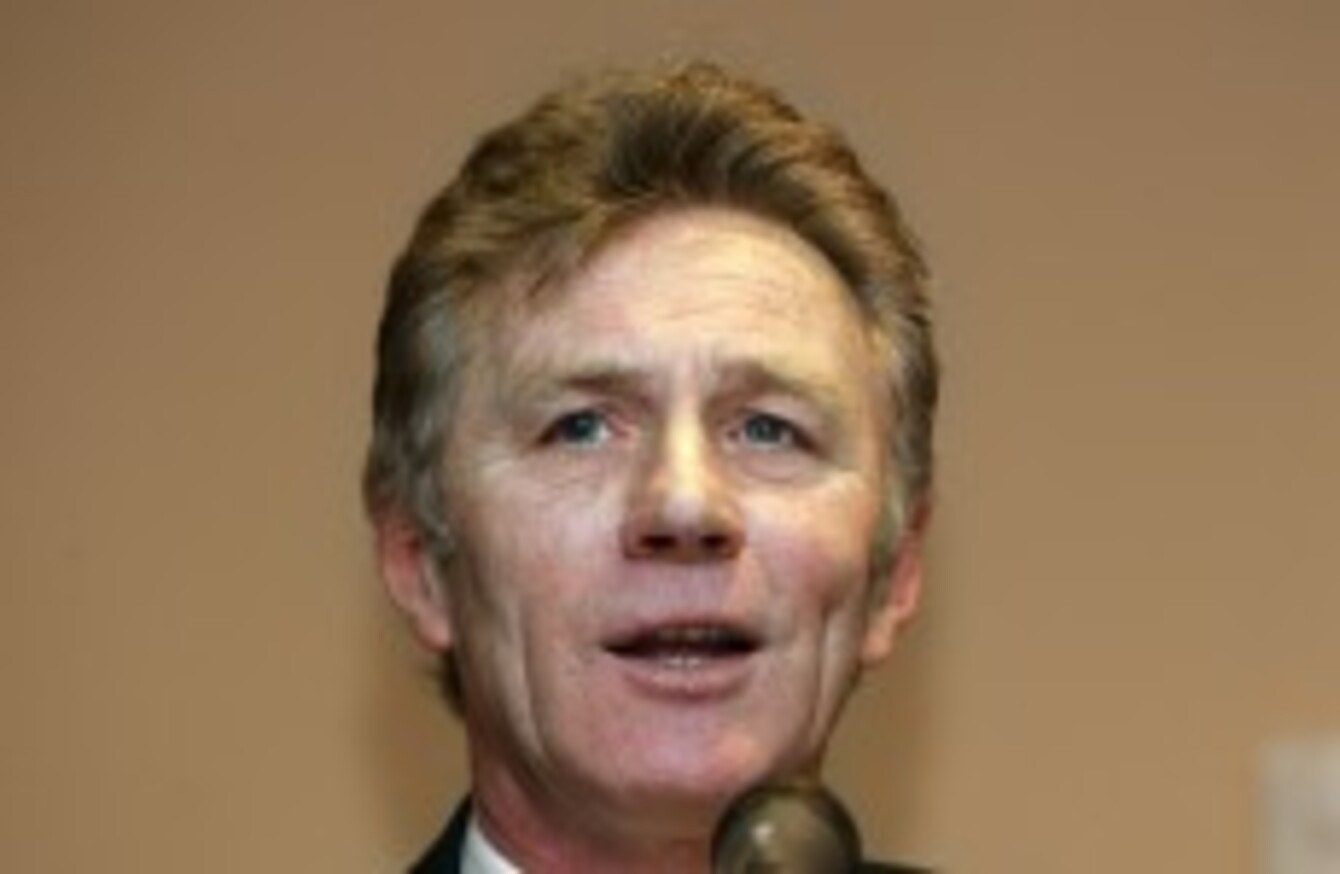 Eamonn Coghlan has called Ger Brennan's arguments against same-sex marriage 'contradictory'.
Image: Cathal Noonan/INPHO
Eamonn Coghlan has called Ger Brennan's arguments against same-sex marriage 'contradictory'.
Image: Cathal Noonan/INPHO
"SPORT AND POLITICS make strange bedfellows" is a phrase often used by those who hope their visit to Croke Park or Lansdowne Road can be unhampered by moral dilemmas but think of the 1995 Rugby World Cup and the mind immediately conjures images of Nelson Mandela.
Picture Jesse Owens and his one-man mission to prove what a fallacy the Nazi theory of Aryan supremacy was at the 1936 Olympic Games.
Closer to home think of Croke Park, Bloody Sunday, Rule 42 and all that.
Politics has always cast a shadow over the sporting arena so it has come as no surprise to Senator Eamonn Coghlan that high profile sportspeople have come out on both sides of the up-coming same-sex marriage referendum.
However, the former 5,000m world champion, says he found today's contribution from Dublin footballer Ger Brennan "contradictory."
Brennan, an All-Ireland winner with the Blues, told the Irish Independent he would vote 'No' on 22 May, despite believing "equality equates to an individual's dignity or human worth."
"I just find [Brennan's stance] somewhat contradictory," Coghlan told The42.
"He's certainly entitled to vote 'No' for his own personal reasons and the same goes for anyone out there who chooses to vote the same way, I will respect that right 100%.
"But when he talks about equality in society as being 'highly important' regardless of one's sexual orientation or of everyone being 'an equal member of the human family' who is entitled to equal protection before law, that to me is contradictory if he really has some gay friends and gay family members and he's not prepared to go and vote 'Yes' in this referendum.
"There's no equality without a constitutional change for people of the same sex who wish to confirm their marriage in the constitution similar to heterosexual couples."
Coghlan, who has spoken publicly about his own difficulty in coming to terms with his son Michael being gay, says next week's referendum gives Ireland a chance to show that LGBT individuals are as valued a part of the community as everyone else.
"The only way to give same-sex couples full equality is to change the constitution — what this referendum is doing — and we'll be the first country in the world to put it to the people of the country.
"In other countries it was the legislature who made the changes and gave same-sex couples equality so this is a bold step by Ireland to give LGBT people those constitutional rights.
"Marriage has always been part of the community and, if this referendum is passed, it's not going to make an iota of difference to a heterosexual couple who wish to get married or to the Catholic church but it will make a big difference to those in the gay community who want to express their love."
"By having this referendum passed we will enhance the community of marriage because then everybody will be accepted.
SEE SPORT
DIFFERENTLY
Get closer to the stories that matter with exclusive analysis, insight and debate in The42 Membership.
Become a Member
"In fact, I believe this even goes beyond marriage, because it will help to take some of the stigma and the homophobia that still exits out of society because this change really signs, seals and delivers that we are a country that fully accepts LGBT people."
Coghlan spoke about the positive impact high-profile gay sportspeople like Conor Cusack — who today publicly argued against Brennan's stance — can have on young LGBT people who are still not 100% comfortable with who they are.
"Heterosexuals, including myself, cannot understand what being LGBT is really like from a psychological perspective until, like me, you're confronted with a son who happens to be gay. 
"Then I really had to think about it, analyse it. I did not know my son was gay. But when we found out, I had to try and understand what this meant for me.
" I realised then I had to stop thinking about me and think about my son. Think about the bullying he endured, think about the stigma that was attached to him in the past, present and future.
"From that day our relationship has blossomed because that emotional pressure, that mental torture of who he really was lifted for him. He felt before that it was tough on his parents but now he knows we're with him all the way.
"So for a sports personality or an entertainer who perhaps is LGBT, they might find it just as difficult to come out but when they see someone high profile — like, say, Minister Varadkar — come out I bet that means a huge amount for them as they see it's okay to be gay.
"This referendum goes beyond the ability to say 'I do' for an LGBT person, it can remove the stigma of being gay and allow them to live as who they are."
Coghlan says he'll be saddened if the result of the referendum is 'No' next week, especially the impact it would have on his own family.
"I will be disappointed. Who am I to deny one of my sons the right to marry if he happens to meet a partner and fall in love with him in the same way both my son Eamonn has fallen in love with and married his wife and my daughter Suzanne has with her boyfriend and now husband.
"Why should I deny him, because of his sexuality, the right to define his love for his partner by getting married.
"I would like those who are thinking about voting 'No' to remember that this is not about children. This is not about surrogacy, this is about giving the individual the right to have the happiness they deserve."