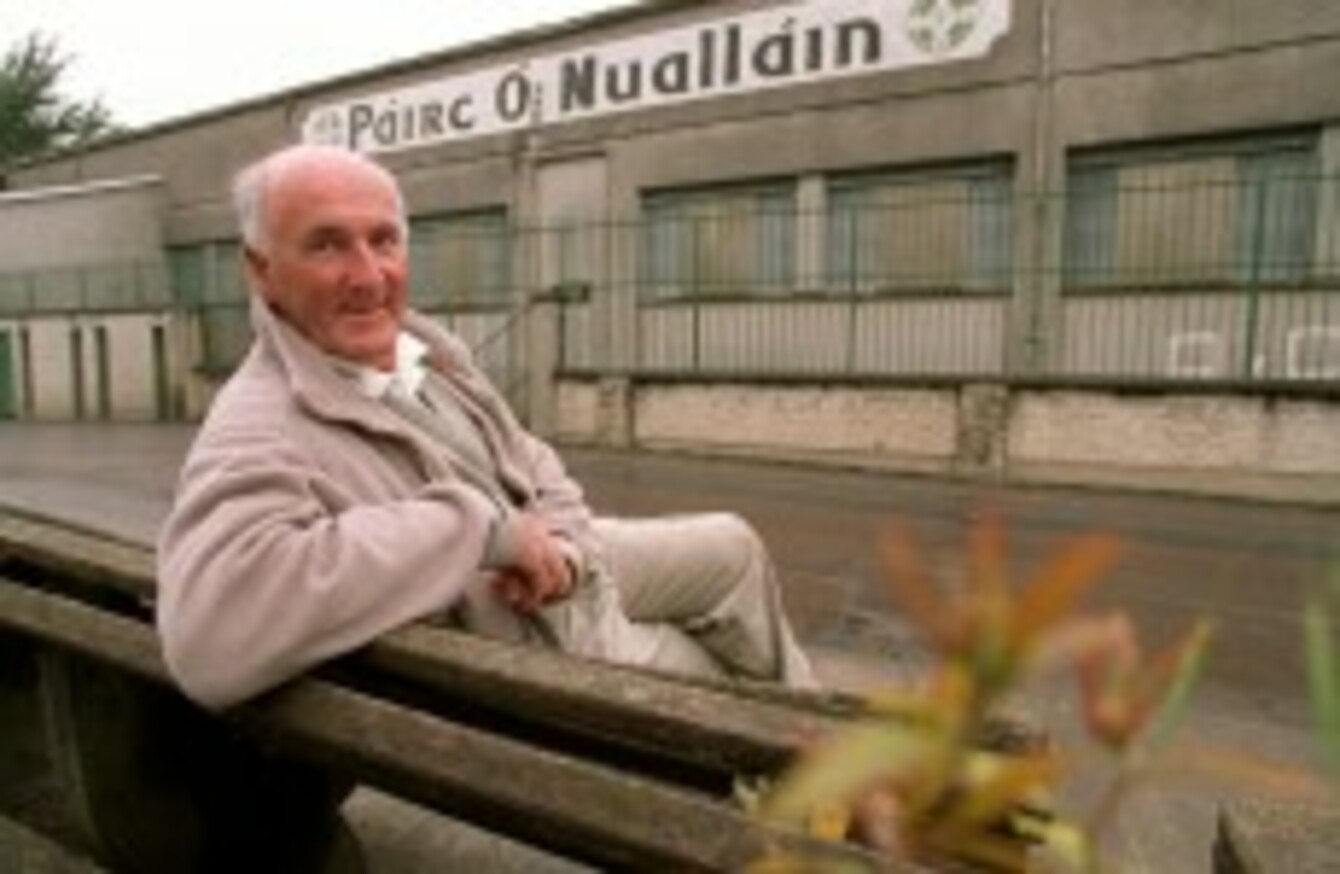 Eddie Keher: mixed feelings on the skill.
Image: INPHO
Eddie Keher: mixed feelings on the skill.
Image: INPHO
KILKENNY HURLING GREAT Eddie Keher says he has 'health and safety' concerns about Anthony Nash's free-taking style.
The Cork goalkeeper notched some notable scores with the technique of lifting the ball into an area much closer to the goal before dispatching it past the opposition.
Some were critical of the innovation however and a motion was withdrawn on the Friday night of GAA congress at Croke Park in recent months.
"I have mixed feelings on it," Keher said at an event in Kerry yesterday. "It's a fantastic skill. I wouldn't like it to be an Anthony Nash thing as such but I think it's dangerous. With the present hurleys they're using and with the present sliothar someone's going to get a belt in the throat or worse.
"I think we're sitting there waiting but it's going to happen. It could happen this year. Other players are learning to do it now, it's not going to be solely Cork. I see TJ Reid doing it now and Lester Ryan with Kilkenny. Anyone can get injured, not only anyone playing against Cork.
He continued: "I couldn't do it. When we were taking it you rose it forward for momentum, not to gain yards. Maybe at the point of two or three yards but it was to gain momentum with the swing more than gaining yards but it's a fantastic skill that he's doing. I won't take away from that."