IT'S A BIG few weeks for Ellen Ince.
Not only is she in the middle of exam season at college, tomorrow the 19-year-old Dubliner will be part of a squad of 50 travelling to Bulgaria to represent Ireland at the European Championships in taekwondo.
Irish taekwondo has been a major sporting success story over the past 10 years. At the 2013 ITF World Championships, Ireland came second overall on the medal table, while at the same event two years later, they were fourth. In total, the team accrued a hugely impressive haul of 43 medals from these two events alone, including 15 golds.
Next October, the 2017 ITF World Championships will take place in Dublin at Citywest Business Campus, and hopes are high that the Irish team can maintain their recent astonishing levels of success.
Ince, meanwhile, has been a key figure in the sport in recent times. A two-time World and European champion at junior level, her achievements while still a teenager are feats most athletes would struggle to match in a lifetime. Aged 15, she was already performing remarkably.
"I'll never forget the first time I won in the 2013 World Championships in Benidorm," she tells The42. "The best moment from that was ringing to call home and to say that I'd won.
That was something I'll never forget, screaming down the phone with the excitement. And it didn't even stop from there. On day one, I won the sparring, the next day I won the patterns, so I ended up getting five gold medals out of that competition. I won the Best Overall Junior Female. I think I'll never top that ever again.
"Even then I found myself opening up my laptop and watching back all the videos (when I got home)."
This week's big event, which takes place from 20-23 April, will serve as vital preparation ahead of the Worlds in Dublin for Ince and the rest of the Irish team.
The teenage star hit a recent stumbling block as she failed to qualify for the -62 sparring for this week's event, though she recovered by winning at the ITA Dublin Open last month and securing her place at the World Championships in the process.
"The standard is getting so high in Ireland and there's a saying: 'Trust the process, your time will come, just do the work and the results will look after themselves.' And that's very true now, especially with the Worlds in Ireland, everyone is trying to up their game to keep their spots on the team."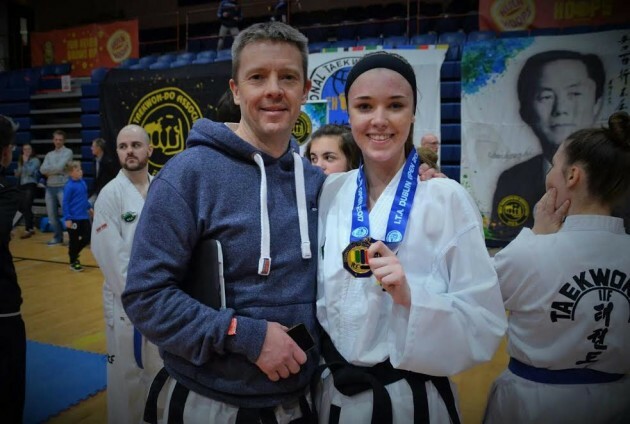 For Ince, competing as an elite athlete in the sport while undertaking the first year of a degree in European Studies with French and German at Trinity College is not easy.
The transition from school was far from seamless. Having been accustomed to a set routine of starting at 9am and finishing at 3.45pm every weekday, Ince found the more chaotic schedule of college life harder to balance with her taekwondo commitments.
Each day, I felt really overwhelmed," she admits. "I was in college from 9am to 7pm, then going home for training and trying to pack in a part-time job.
"I knew everything was falling apart when I found myself running late to lectures and trying to chase deadlines.
I was falling behind in training because there was so much to do."
On top of college and training, Ince initially tried to balance a part-time job working in Marks and Spencer from 7-11pm four days a week, though the precocious athlete was forced to quit owing to the intense pressure of having to deal with all these commitments.
Being awarded Trinity's Podium Scholarship – a support package worth up to €9,500 — made life somewhat easier, though she explains that funds needed for equipment, travel costs, competition entries and nutrition have "put a huge strain on the family".
"It's a self-funded sport, so we're paying for everything ourselves," she says.
I need to get a job soon to pay back my mum and dad all the money. It's frightening the amount that I owe them. I wouldn't be able to do this myself.
"I was falling behind with all my college work (when I had a job), the taekwondo training wasn't going so well. I had a fair bit of cash, but at the same time, I don't think it was really worth it then because of the rest of the effects it was having.
The scholarship is a huge help. Without that, I don't know what I would have done this year."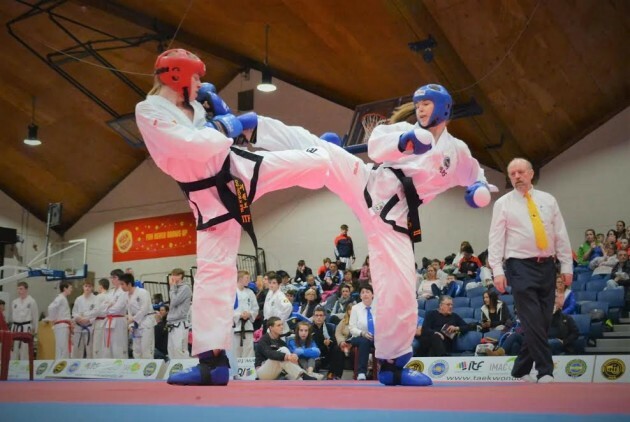 The scholarship is not the only advantage to studying at Trinity. Since moving to senior level, strength and conditioning has become an increasingly important aspect of her training. Under the guidance of coach Ross Hamilton and with some excellent facilities at her disposal, Ince has benefitted enormously in the past few months from the scholarship programme.
"This year, they have a new high-performance gym. That means, I can fit training into my timetable at college," she explains.
If I have a two-hour break, I can go over to Ross in the gym and get some strength work done, which is a huge help. (The programme is) helpful for time management as well. It really shows you how to balance college and training at the same time, because both are important.
"And even then, it takes commitment from your taekwondo coach too. They get up at six o'clock in the morning sometimes to train with us and stay back after classes to get extra work done with you."
Exclusive Six
Nations Analysis
Get Murray Kinsella's exclusive analysis of Ireland's Six Nations campaign this spring
Become a Member
As if the Euros are not enough to worry about though, Ince started her exams last week with some oral and aural tests putting her under further pressure and requiring the Irish athlete to be more "efficient" with her time.
I'm really noticing all the effects of training," she adds. "I did miss a lot in terms of the studying end of things. It's so much easier just to throw the books to one side and go off training. I think everybody who loves sport does that."
It's safe to say, therefore, that taekwondo will always be the Beaumont native's first love, and has been ever since her next-door neighbour, Master Gerry Martin, invited a nine-year-old Ince and her brother to give the sport a try.
A member of Rivervalley Taekwondo Club, she plans to remain active at the highest level of the sport for the foreseeable future, with a little over three more years left before the end of her degree.
I suppose it is a personal choice when you give up," she adds. "Maybe for women, it is different. But I'll be a few more years competing definitely. I couldn't put a number on it. Your college years give you the opportunity to continue competing.
"But when I'm older, if I was to get a job, that's maybe the time I'd like to open a club or focus on helping other people achieve what they want to in taekwondo, because coaching is something I'd love to get involved in."
Ince is also encouraged by the growth of the sport in Ireland in recent years, and in particular, the increased female participation levels.
It's absolutely fantastic to see all the young girls coming along behind us. I remember when I was a junior on the team, it was very hard for all the team coaches to fit all the places for females, but now there's a real contest for who gets them.
"They're leaving people at home for this Euros and they will do as well for the World Championships. It's completely progressed since I was a kid."
All of which leaves everything nicely poised for next October's World Championships, an event Ince describes as "my main focus" this year.
It's going to showcase the best taekwondo talent in the world. Even my grandad and my mam absolutely love the sport. Hopefully my granddad is going to be treated like a VIP in Citywest. I'm going to bring him out and he's going to watch me. He's never travelled to any of the Europeans or Worlds with me because of the cost — it's enough to bring my brother and I over there but we can't afford to bring the whole family to watch.
"It's sad because they play such a huge role in your preparation and them watching it on the laptop or TV is hard.
"But with the home crowd — everyone's going to be here and they'll have the chance to come and watch us, so it really drives me to train harder than ever before."
For more info on the 2017 ITF World Championships, check out the official Facebook page here. You can also follow Ellen Ince on Instagram here.