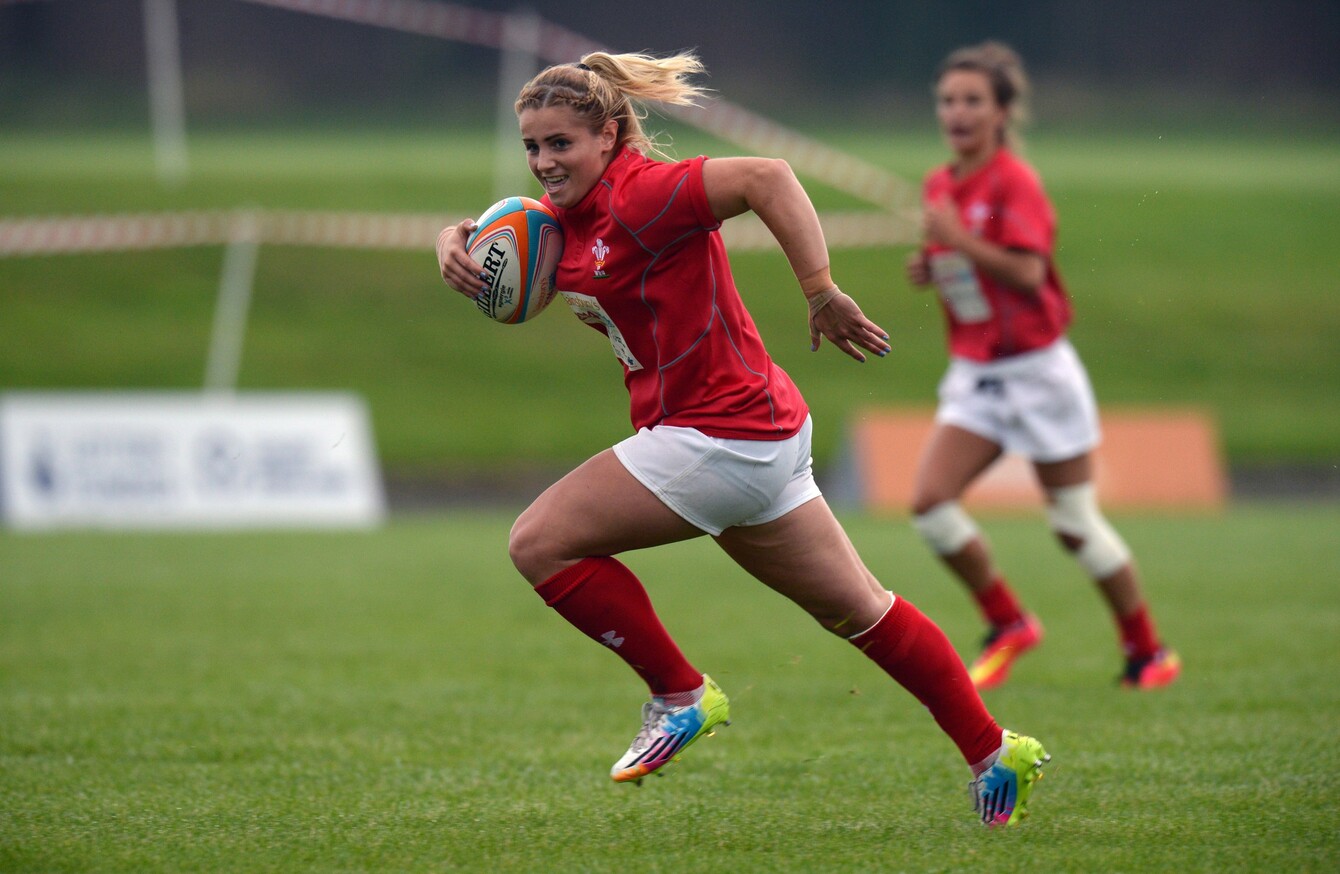 Norkett: the youngest player to feature at the 2014 Women's World Cup.
Image: Tony Marshall
Norkett: the youngest player to feature at the 2014 Women's World Cup.
Image: Tony Marshall
WALES WOMEN'S SIDE are mourning the tragic death of Elli Norkett as they prepare for their Six Nations clash with Ireland.
The two teams meet at Cardiff Arms Park on Saturday 11 March, but the build-up to the encounter has seen Wales left heartbroken by Norkett's passing.
Norkett, who was just 20 years old, was involved in a fatal car crash in south Wales last Saturday night. One of the most talented backs in Wales, Norkett was the youngest player to feature at the 2014 Women's World Cup and was heavily involved in international sevens rugby.
With Six Nations games with Ireland and France to come, Wales have vowed to do Norkett's memory proud. On Thursday, an emotional press conference saw the team pay tribute to their fallen star as captain Carys Phillips and lock Siwan Lillicrap fought back the tears.
"Elli wasn't just a team-mate to us, she was a very good friend," Lillicrap said.
"It's impacted on every one of us and that's a reflection of the type of person Elli was.
She'd give you a hug and you'd immediately feel warm. She was that type of character. She didn't have a bad bone in her body. She was a softy and really cared about everyone she met.
"I've had a message from her before every Six Nations game saying 'smash it when you get on' so it's going to be strange not getting that. That's the type of caring person she was.
"I've known her since she was 15. She was a great talent, a great player, but never arrogant. She will always be part of our team because moving forwards we'll be playing with 16 not 15. She'll always be on the pitch with us. We'll play for her. That's our mentality moving forwards."
Wales have won just one of their Six Nations games so far and will face an unbeaten Ireland side who are still in contention for the title. But the game between the two sides will be about more than 80 minutes of rugby, with Wales hoping to pay tribute to Norkett with a win.
Whatever happens, it is sure to be a tear-jerking occasion.
"The impact of the news has been devastating for all of us. The girls and I have been up to see Elli's family and the one thing they stressed is how close we are as a rugby team and how important that was to her," said Wales head coach Rowland Phillips.
"Elli was an outstanding rugby player. Over and above that her personality, her values, and the energy she would create in the room would always bring a smile to people's faces.
"What she would want is for us all to pull together tighter and to focus.
"We all show our grief in different ways but if as a team we can collectively carry her values, determination and spirit, then that for me would be the perfect way for us to do her proud."