IT'S A TOPIC that he finds tiresome at this stage yet it cropped up again for Eoin Cadogan at Croke Park yesterday.
Last Friday night, Cadogan helped Cork pick up early season football silverware in the McGrath Cup.
Present at the Allianz football league launch, Cadogan was probed during a Q&A event as to whether that meant he had kicked his hurling career to touch?
He knows hurling boss Kieran Kingston well but it's football that remains his sole focus.
"It's probably a question that has been asked quite a bit. I would have quite a good relationship with Kieran Kingston.
James Crombie / INPHO Cork hurling boss Kieran Kingston James Crombie / INPHO / INPHO
"He's a neighbour of mine, his sons are involved in my own club and he is somebody I would hold in high regard.
"I would just feel after last year I had a reasonably good football year personally, I saw improvement in myself and I decided to stick with football for the coming season.
"In saying that, Kieran Kingston and his team will put a very good structure in place. I know the players love working with Kieran and I hope to see Cork in the latter stages of the year.
"It's football and that's it for this year. The dual mandate can be difficult. I probably did it for a number of years when I was that bit younger.
"I didn't have as many aches and pains as I do now but it's certainly demanding and definitely a young man's game."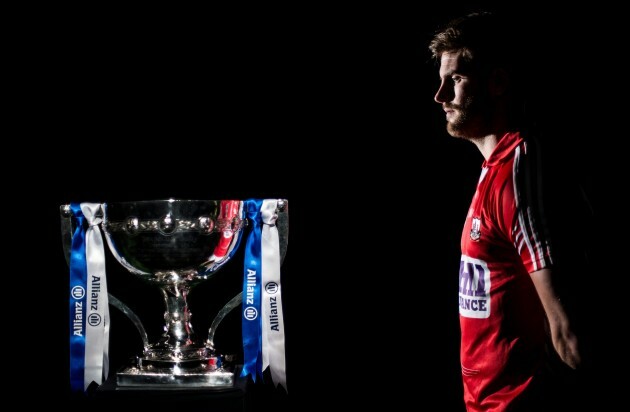 Brendan Moran / SPORTSFILE Eoin Cadogan at yesterday's Allianz football league launch Brendan Moran / SPORTSFILE / SPORTSFILE
The Cork footballers are growing accustomed to a new manager but Peadar Healy's previous involvement with the squad during the Conor Counihan era has aided the transition.
"I would have had dealings with Peadar under Conor Counihan's time. Peadar would have good knowledge of the players, what makes them tick and what they need to improve.
Donall Farmer / INPHO Peadar Healy and Eamonn Ryan watch on during last Friday's McGrath Cup final Donall Farmer / INPHO / INPHO
"The backroom team all contribute differently and so far, so good. We're looking forward to this weekend.
"It's very hard to know how you're going to fare in your first league game. There's a lot of work in the gym and a lot of hard slog in bad conditions.
"It's our first real test in terms of intensity and competition."